How Medication-Assisted Treatment Is Used for Opioid Use Disorder in Philadelphia
An approach called the 'gold standard' of care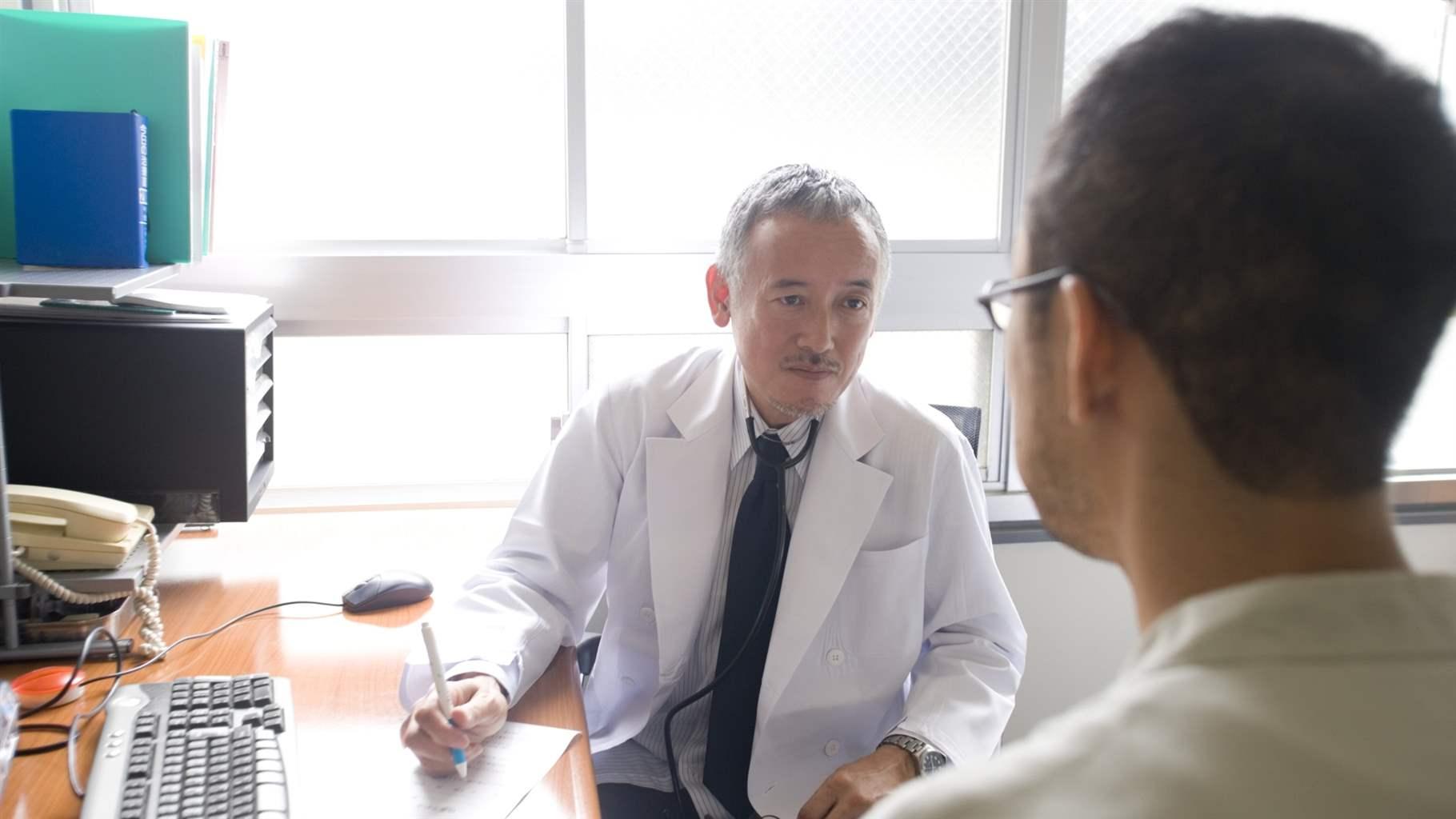 This analysis was updated on Jan. 23, 2019, to clarify the headline. The piece primarily examines data for the 8,822 state-licensed treatment slots for medication-assisted treatment (MAT). It does not provide a breakdown of MAT availability in other medical settings, such as primary care offices, to which Philadelphia also refers patients. Data for such settings were not available.
Just under half of patient slots at licensed substance use treatment programs in Philadelphia—8,822 out of 19,109—are eligible for medication-assisted treatment (MAT), the most effective intervention for opioid use disorder, according to recent data from the Pennsylvania Department of Drug and Alcohol Programs.
MAT provides a combination of Food and Drug Administration-approved medications and psychosocial therapy. Those in treatment are prescribed drugs to relieve the symptoms of opioid withdrawal or block the effects while receiving counseling, family therapy, and other support.
"Enabling more people to get into medication-assisted treatment unquestionably saves lives," said David T. Jones, commissioner of Philadelphia's Department of Behavioral Health and Intellectual disAbility Services (DBHIDS). "It's the gold standard for treating people who have opioid use disorder, which is why we continue to increase access to this lifesaving treatment in [the city]."
There's no firm estimate of how many Philadelphians need treatment for opioid use disorder (OUD). The National Survey on Drug Use and Health, taken from 2012 to 2014, found that roughly 55,000 city residents suffered from a substance use disorder involving all illicit drugs, including opioids. In 2017, Philadelphia recorded 1,217 accidental drug deaths and had one of the highest rates per capita of any large city or county in the nation.
Three medications are approved to treat OUD: methadone, buprenorphine, and naltrexone. Methadone can be dispensed only through federally regulated opioid treatment programs. Use of buprenorphine and naltrexone can be authorized by any health care provider licensed to prescribe medication, although federal law requires that those prescribing buprenorphine receive special training and certification. As with any chronic disease, the most effective medication varies for each patient.
Administrators of substance use treatment programs in Philadelphia—outpatient, inpatient, or partial hospitalization—can decide whether to offer MAT. (With partial hospitalization, patients receive at least 10 hours of on-site treatment per week but do not stay overnight.) Those facilities that choose to offer MAT must have a separate license from the Pennsylvania Department of Drug and Alcohol Programs (DDAP) in addition to meeting federal regulations.
As of September, licensed treatment centers in the city were authorized to provide MAT to as many as 8,822 patients at any one time. Of these licensed slots, three-fourths (6,612) were for outpatient methadone treatment. An additional 2,015 offered outpatient treatment using the other two FDA-approved medications; 165 slots were for inpatient treatment with MAT. And Philadelphia has one partial-hospitalization program licensed to offer MAT that can treat up to 30 patients at a time. (See Figure 1.)
These substance use treatment programs are licensed and inspected by DDAP. Programs may be stand-alone not-for-profit or for-profit enterprises; they also can be associated with a health care network or operate out of a hospital. All provide some counseling, although few offer primary medical care. Clinicians in medical settings can prescribe buprenorphine and naltrexone, but it's not clear how often that takes place.
Eighty-eight percent of the 19,109 patient slots at licensed substance use treatment programs in Philadelphia are in the local Medicaid network, managed by a division of DBHIDS called Community Behavioral Health (CBH), and many are not MAT slots. CBH operates as a not-for-profit 501(c)(3) and contracts with the city to manage mental health and substance use services for Philadelphia recipients of Medicaid, the joint federal and state program that assists low-income individuals and families in paying for health care. CBH adopted a policy in 2018 that requires the programs it funds to either offer, or get patients connected to, MAT.
The city reports that over 12,000 Philadelphia Medicaid enrollees received treatment for OUD in 2017, of which 9,156 received some form of MAT. To supplement the 8,822 slots available from licensed treatment programs, DBHIDS refers patients to prescribers of buprenorphine and naltrexone in medical settings. As a result, the agency reports a total MAT capacity of 12,836, including some at locations outside the city.
Availability of buprenorphine
As of September, 238 clinicians in Philadelphia—15.2 for every 100,000 city residents—were certified to prescribe buprenorphine, according to data from the federal Substance Abuse and Mental Health Services Administration. Among 10 major U.S. urban counties, including three that are combined city-counties, Philadelphia ranked fifth in buprenorphine prescribers per 100,000 people, far behind the top two: the city of Baltimore and Suffolk County, Massachusetts, which includes Boston. (See Figure 2.) These jurisdictions were chosen for their similarities to Philadelphia based on size, demographics, or location. (They are also used for comparisons in Pew's annual "State of the City" reports.)
Programs offering methadone
Philadelphia ranks second in providers of methadone among the comparison cities and counties, with 1.5 methadone programs per 100,000 people. Only Baltimore has a higher rate. (See Figure 3.) The federal agency does not have data on clinicians who prescribe naltrexone.
Expanding MAT use
Philadelphia's DBHIDS has been developing policies to encourage licensed substance use treatment programs in the city to increases access to all three MAT drugs. In addition, the agency recently launched an MAT Learning Collaborative to help the programs implement best practices. For people seeking treatment, including those experiencing withdrawal, the agency helped to establish the Access Point program at NorthEast Treatment Centers, which offers 24/7 assessment, stabilization with buprenorphine and naltrexone, and placement into appropriate longer-term programs, including options for all forms of MAT.
Dr. Jeanmarie Perrone, a professor of emergency medicine at the Hospital of the University of Pennsylvania and an expert on OUD treatment, said a demand exists in Philadelphia for more clinicians who treat the disorder with buprenorphine at physicians' offices and clinics. To address this shortfall, more providers will need to become certified to prescribe the drug, she said. DBHIDS has been working on this issue by hosting free buprenorphine trainings.
Larry Eichel is a director and Meagan Pharis is a researcher with The Pew Charitable Trusts' Philadelphia research initiative.