Surgeon General Calls for a Cultural Shift in How Nation Views Substance Use Disorders
New report outlines a path forward for preventing and treating drug and alcohol misuse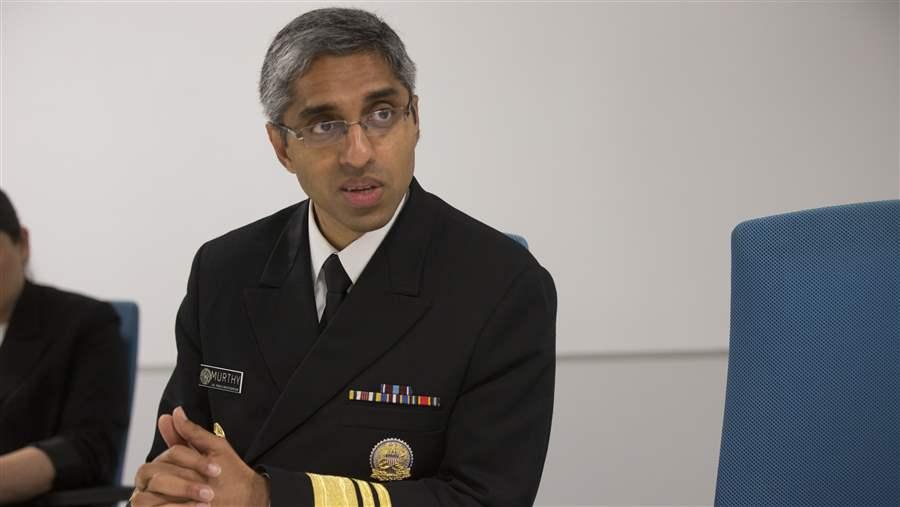 Dr. Vivek Murthy, shown in the above Aug. 10, 2016 file photo, called on the nation to work together to fight substance use disorders in his new report, Facing Addiction in America: The Surgeon General's Report on Alcohol, Drugs, and Health.
© The Associated Press
Last week, Vivek Murthy, the U.S. surgeon general, released Facing Addiction in America, the first report from the nation's top physician to examine the effects of drug and alcohol misuse in the United States. The landmark report takes a comprehensive look at this urgent public health issue and calls for a holistic, evidence-based approach to prevent and treat substance use disorders. Notably, the report emphasizes the chronic nature of these diseases and calls for ongoing support for people in active recovery who are striving to stay clean and sober.
The facts are alarming: More than 20 million people in the United States have a substance use disorder, but only 1 in 10 receive treatment. Meanwhile, someone dies from an opioid overdose every 20 minutes, which translates into almost 30,000 deaths a year. In addition, substance misuse and substance use disorders account for more than $440 billion annually in health care expenditures, lost productivity, and criminal justice costs, in addition to the impact on families and communities.
These statistics underscore the severity of this problem and the urgent need for action. And as Murthy notes, "How we respond to this crisis is a moral test for America." For too long, substance use disorders have been viewed as personal failings, when in fact they are chronic diseases—similar to cancer or diabetes—that require ongoing treatment. People struggling with these conditions need compassion and understanding, and, more importantly, immediate access to treatment and support services.
Clinicians have the tools needed to treat substance use disorders. Evidence shows that therapies such as medication-assisted treatment—which combines Food and Drug Administration-approved drugs with behavioral therapies—are the most effective way to manage these conditions. And therapies provided through inpatient, residential, and outpatient programs are more cost-effective than providing no treatment at all.
Our society has an ethical and financial obligation to tackle this public health crisis and help people live healthier, more productive lives. Pew thanks the surgeon general for leading the way.
Cynthia Reilly directs Pew's substance use prevention and treatment initiative.