Waste Heat Can Keep Industry Powered Up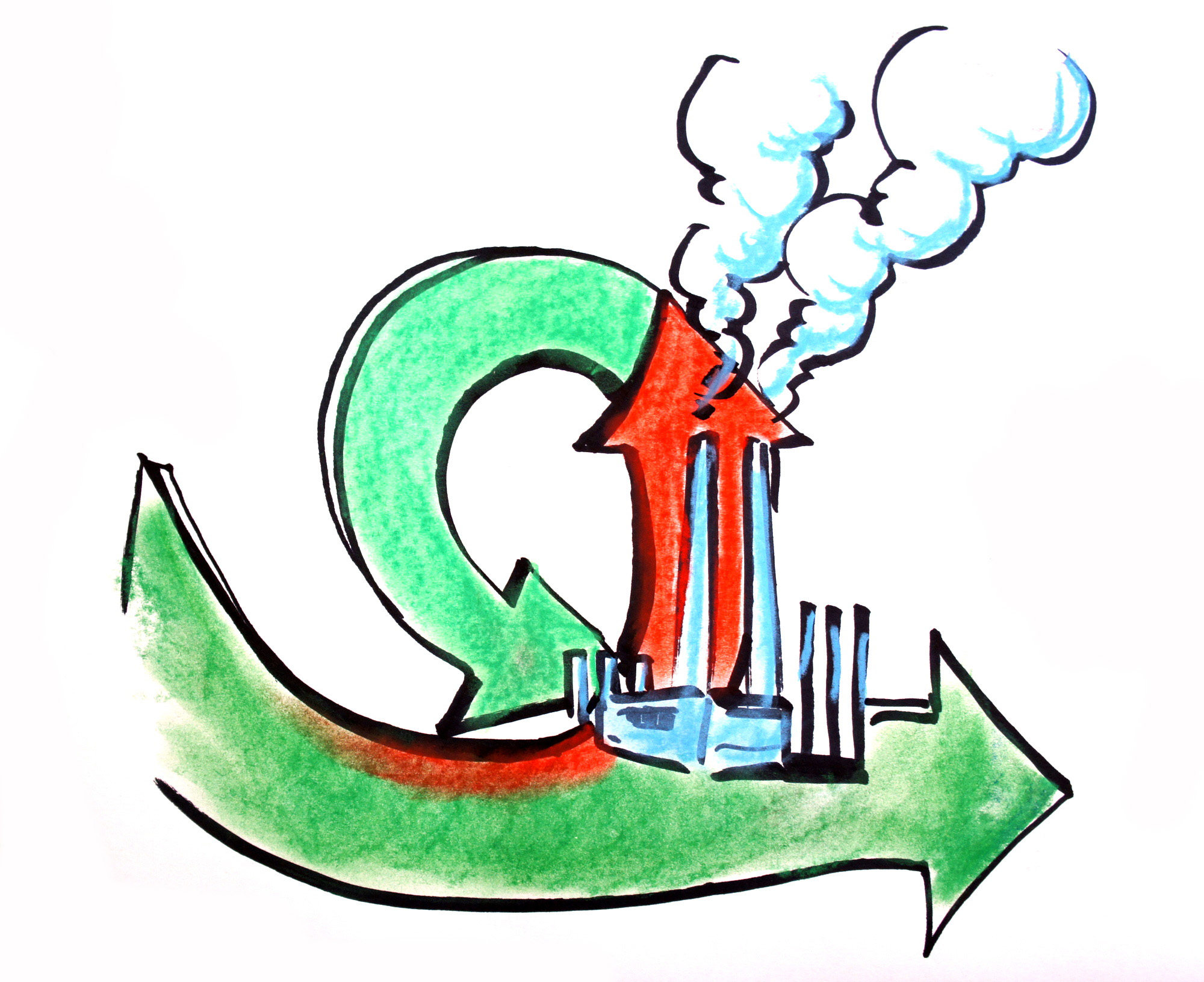 The industrial sector accounts for about one-third of the total energy consumed in the United States. Industries transform raw materials into useful products through production of chemicals, paper, oil, and gas, but as much as 50 percent of the energy used is lost as wasted heat. With the help of proven waste heat to power technologies, or WHP, companies can capture that heat and turn it into electricity, dramatically lowering energy use, emissions, and costs.
Companies in a wide range of industries are showing significant potential for industrial energy efficiency through the capture of wasted heat. Echogen Power Systems, a WHP technology company, is harnessing this byproduct at a variety of industrial facilities to produce electricity.
"By finding ways to deploy technologies that reduce waste and promote efficiency, we can help businesses save money on energy," says Echogen CEO Philip Brennan. The J.R. Simplot Co., a fertilizer manufacturer in Idaho, uses WHP technology to capture wasted heat from manufacturing processes to produce electricity, which is then sold back to the power grid. Simplot's cost savings from the WHP facility are $3.8 million annually.
WHP can produce the same amount of power that 10 million homes would use in a year. Energy generation using these technologies could create more than 100,000 American jobs and save as much as $3 billion annually in electricity costs.
Even though it is proven and readily available, WHP is underutilized. Developers are forced to compete with other energy sources¬—including renewables and those powered by low-priced conventional fuel—that receive tax credits. Under Section 48(a)(3)(A) of the U.S. tax code, combined heat and power systems qualify for a 10 percent investment tax credit for the first 15 megawatts of projects under 50 megawatts in capacity. However, WHP systems do not qualify, deterring companies from making this capital investment.
"WHP is a proven cogeneration technology similar to combined heat and power," said Phyllis Cuttino, director of Pew's clean energy program. "Congress should ensure equitable treatment by adding WHP to the investment tax credit as a qualifying technology."
If industrial energy efficiency is increased, then more power is produced from the same amount of resources. Electricity and heat can be generated cheaply and reliably with WHP technology.
VIDEO: How WHP works
FACT SHEET: Harness the heat