Alexander Bick, M.D., Ph.D.
Alexander Bick, M.D., Ph.D.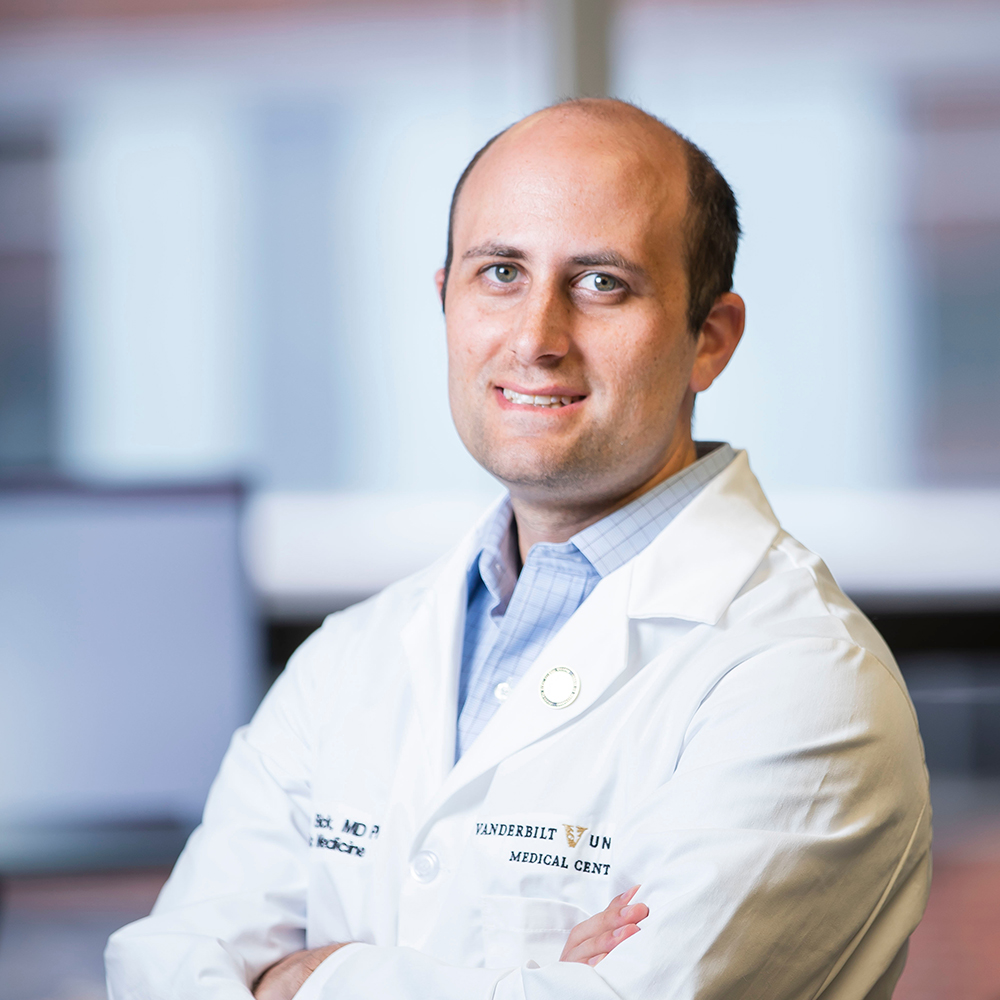 Title

Department

Institution

Address

2200 Pierce Ave., RRB 550

City, State, ZIP

Phone

615-936-9296

Email

Website

https://www.bicklab.org/

Research field

Award year
Research
The Bick lab will develop an algorithm to determine why and how only a small subset of pre-cancerous cells drive the development of blood cancers. Hematopoietic stem cells give rise to a repertoire of different blood cell types in our body. As people age, a process known as clonal hematopoiesis (CH) can occur, where hematopoietic stem cells acquire mutations and begin making a substantial portion of blood cells with that particular mutation or mutations. These blood cells have the potential to progress to blood cancers, yet not all experience this outcome, a phenomenon that we seek to understand. Previously, the lab identified certain mutations that seem to "drive" CH. Now, the lab will use state-of the-art genomic techniques and computational biology to identify CH in 1 million individuals and characterize the mechanisms that allow hematopoietic stem cells to rapidly expand in number and become cancer-causing. Work from my lab could have significant impact on early intervention strategies toward cancer and identify individuals who are most at risk for developing malignant disease.
2022 Search Pew-Stewart Scholars