Carmen Hernández Candia, Ph.D.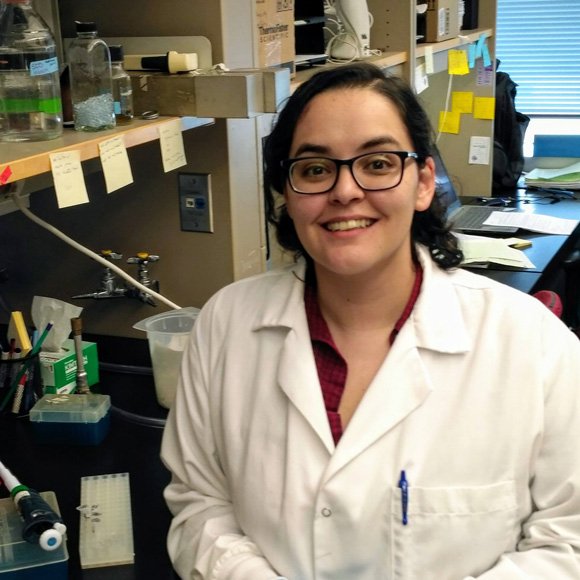 Title

Department

Institution

Address

Mail Stop 8303, RC1-South
12801 E. 17th Ave.

City, State, ZIP

Phone

303-724-6365

Email

Website

https://pharmacology.ucdenver.edu/tucker

Research field

Award year

Country of origin

Mentor name
In the Tucker lab, I will explore how the formation of different types of cellular condensates influences protein activity. Inside cells, some proteins coalesce into clusters that perform a specific function—carrying out a particular metabolic reaction, for example. While assembling into fluid, liquid-like condensates can enhance enzymes' catalytic capabilities, the formation of clusters that are more rigid and fibrous may hamper the activity of the proteins within them and impair the health of the cell. Tucker has pioneered the use of molecular tools that can trigger the formation of protein condensates, and, since joining the lab, I have developed a companion method for disrupting these protein clusters. Now, combining these tools with an array of cutting-edge techniques in optogenetics, biophysical engineering, cell and molecular biology, and single-cell imaging, I will determine whether inducing condensation can enhance enzymatic activity and selectively steer metabolic reactions toward a particular product, and I will refine my system for dissolving protein aggregates. This work could lead to methods for manipulating metabolic pathways to enhance the efficiency of desired reactions and could provide a new strategy for breaking up toxic protein aggregates in neurodegenerative disorders such as Alzheimer's disease.