Antonio Carlos Oliveira Bruno, Ph.D.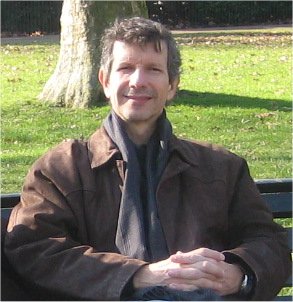 Title

Department

Institution

Address

Rua Marques de Sao Vicente 225

City

Country

Email

Website

http://www.fis.puc-rio.br/acbruno_ing.php

Research field

Award year

Country of origin

Mentor name
Research
We are interested in developing new instruments and magnetic sensors for a new type of immunoassay where the reaction antigen-antibody is used for detecting viruses, bacteria, cancerous cells, etc. Usually immunoassays use markers that consist of particles in the nanometer range, having a magnetic nucleus and layers which contain antibodies and fluorescent or enzymatic properties. Traditionally, the markers are detected through their layers properties, and the amount of antigens linked to the antibodies can be estimated. However, this method has limitations due to instability of the fluorescent and enzymatic layers.
Recently, Superconducting Quantum Interference Devices (SQUIDs) have been applied to immunoassays to quantify these markers by measuring the magnetization of their nucleus. Due to the extraordinary capacity of the SQUID for measuring magnetic flux, this technique has the potential to increase the sensitivity and the dynamic range of the assays, leading to an early diagnosis of several important pathologies.