Pew Grants 22 Young Scientists Support for Biomedical Research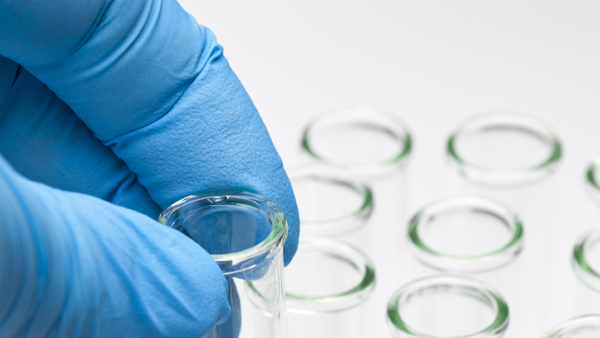 © iStock
Philadelphia—Twenty-two outstanding early-career researchers were named Pew Scholars in the Biomedical Sciences today by The Pew Charitable Trusts.
The scholars—whose fields of study range from genetics to neuroscience to biophysics—will receive flexible funding to investigate some of the world's most pressing health problems. They join a community of more than 500 Pew scholars whose ranks include multiple recipients of Nobel Prizes, Lasker Awards, and MacArthur Fellowships.
"Pew has supported scientific innovation through its scholars program for 29 years. Time and again, this investment has fueled groundbreaking discoveries that hold the promise of better health for millions of people," said Rebecca W. Rimel, president and CEO of Pew. "We are pleased to welcome the newest class of scholars to a community that continues to yield extraordinary findings in the field of bioscience."
Launched in 1985, Pew's scholars program supports top U.S. scientists at the assistant professor level. Scholars receive funding over four years to seed innovation at the start of their independent research careers.
Scholars are selected based on proven creativity by a national advisory committee composed of eminent scientists, including Chairman Craig C. Mello, Ph.D., a 1995 Pew scholar and a 2006 Nobel laureate in physiology or medicine.
"Scientific breakthroughs often come from seemingly unlikely origins, which is why it's so important to give young scientists the freedom and the support they need to pursue their most creative ideas," said Mello. "It is our privilege to help these outstanding investigators pursue new research paths and work with peers across disciplines in order to advance biomedical science and ultimately benefit human health."
In addition to the scholars program, Pew oversees the Pew Latin American Fellows Program in the Biomedical Sciences, which has provided young Latin American scientists with the opportunity to receive postdoctoral training in the United States since 1991. This year, Pew and the Alexander and Margaret Stewart Trust launched a new national initiative, the Pew-Stewart Scholars for Cancer Research.
The 2014 Pew biomedical scholars are:
Erik Andersen, Ph.D.

Northwestern University

Genetics and genomics

Jeremy Kay, Ph.D.

Duke University

Neurobiology and vision

Maria Barna, Ph.D.

Stanford University

Developmental biology

Brian Kelch, Ph.D.

University of Massachusetts Medical School

Structural biology and biochemistry

Kevin Briggman, Ph.D.

National Institutes of Health

Neuroscience

Matthew Kennedy, Ph.D.

University of Colorado, School of Medicine

Neuroscience

Anne Churchland, Ph.D.

Cold Spring Harbor Laboratory

Neuroscience

Gabriel Lander, Ph.D.

The Scripps Research Institute

Structural biology

James Fraser, Ph.D.

University of California, San Francisco

Biophysics

Yunsun Nam, Ph.D.

University of Texas Southwestern Medical Center

Biochemistry, biophysics, and RNA biology

Jesse Gatlin, Ph.D.

University of Wyoming

Cell biology

Sabine Petry, Ph.D.

Princeton University

Cell biology, biochemistry, and structural biology

Lindsey Glickfeld, Ph.D.

Duke University

Neuroscience

Prashanth Rangan, Ph.D.

University at Albany, The State University of New York

Developmental genetics and biophysics

Jesse Goldberg, M.D., Ph.D.

Cornell University

Systems neuroscience

Michael Rust, Ph.D.

University of Chicago

Systems biology

Catherine Grimes, Ph.D.

University of Delaware

Chemical biology

Mohammad Seyedsayamdost, Ph.D.

Princeton University

Chemical biology

Chris Hittinger, Ph.D.

University of Wisconsin-Madison

Evolutionary genomics

Elçin Ünal, Ph.D.

University of California, Berkeley

Germ cell biology

Robert Johnston, Ph.D.

Johns Hopkins University

Developmental neurobiology


Jing-Ke Weng, Ph.D.

Whitehead Institute for Biomedical Research

Chemical biology

Please visit the program page for the scholars' full abstracts and more information about the program.
---
he Pew Charitable Trusts is driven by the power of knowledge to solve today's most challenging problems. Learn more at www.pewtrusts.org