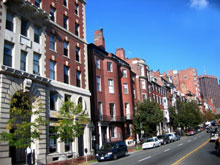 Legal Aid of Marin and Human Impact Partners conducted a health impact assessment (HIA) of proposed changes to the Housing Code Enforcement Policy in three jurisdictions in California: unincorporated Marin County, Novato, and San Rafael. The HIA examined how common housing complaints such as water incursion, pests infestations, mold and dampness, electrical problems, and heating malfunctions-or lack of heating-can impact quality of life and health outcomes for residents.
The HIA Advisory Committee developed five policies that they wanted the code enforcement agencies to adopt across the three jurisdictions: conduct inspections of tenant complaints without notifying property owners to provide 'neutral' inspections; conduct inspections within one week of receiving a complaint; conduct inspections even if the property is in the process of repairs or the tenant is being evicted; require repairs within a reasonable timeframe; and require that repairs meet Uniform Housing Code standards.
The HIA found that code enforcement agencies already completed inspections within one week, but the length of time taken to resolve repairs and the quality of those repairs varied. Marin County as a whole is fairly healthy but there are differences between the general population the HIA study area. The HIA found that self-reported health status was fair to poor for 31% of all County residents but in places like San Rafael's Canal area, self-reported health status was fair to poor for 44% of residents. Through focus groups, the HIA found that many habitability issues go unreported by tenants, for fear of retribution such as increased rent and threatened eviction from their landlords. The HIA also found that if the five policies suggested by the HIA Advisory Committee were implemented, exposure to health hazards, length of time tenants are exposed to health hazards, and tenant stress levels were all likely to decrease.
The HIA made a total of sixteen recommendations, including: adopting the five policies suggested by the HIA Advisory Committee and defining 'reasonable timeframe' for repairs; tracking information such as time for property owners to repair up to code, type of repair required, and final resolution of complaint, and making these reports publically available; making code enforcement policies and fees transparent; and making interpreters available during inspections.