10 Powodów, dla Których Powinniśmy Zakończyć Przełowienie w Europie
Podjęcie zalecanych działań przyniosłoby korzyści dla środowiska morskiego, jak również dla obywateli UE i dla rybaków Broszura IX 2016 Opis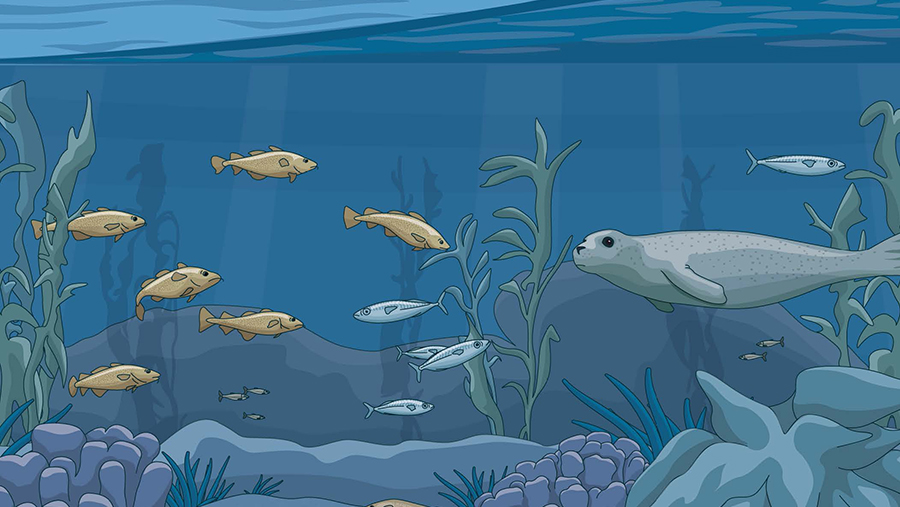 Opis sytuacji
Od wielu stuleci ryby i łowiska w wodach europejskich odgrywały ważną rolę w historii i kulturze narodów, będąc istotnym czynnikiem wpływającym na dobrobyt lokalnych społeczności. Jednak te odnawialne zasoby od kilkudziesięciu lat są nadmiernie eksploatowane, co niesie za sobą poważne konsekwencje dla ekosystemów morskich.
Zarządzanie rybołówstwem w Unii Europejskiej w ciągu ostatnich 15 lat uległo poprawie, ale limity połowowe ustalane przez unijnych ministrów do spraw rybołówstwa nadal często są wyższe niż poziomy rekomendowane przez naukowców. Mieszkańcy Europy tracą przez to wiele korzyści płynących ze zrównoważonych połowów i produktywnych stad ryb.
Zreformowana Wspólna Polityka Rybołówstwa (WPRyb) UE, obowiązująca od początku 2014 r., nakazuje zakończenie przełowienia do 2015 roku tam, gdzie to możliwe, a w odniesieniu do wszystkich stad — najpóźniej do 2020 roku. Przywrócenie stad do zrównoważonych poziomów poprzez zarządzanie oparte rekomendacje naukowe jest konieczne nie tylko dlatego, że tak stanowi prawo, lecz także ze względu na potrzebę zachowania środowiska morskiego w dobrym stanie dla dobra przyszłych pokoleń.
Nasze cele
W celu wspierania skutecznego wdrażania zreformowanej Wspólnej Polityki Rybołówstwa, The Pew Charitable Trusts działa na rzecz:
Zakończenia przełowienia w wodach północno-zachodniej Europy poprzez zalecanie, aby państwa członkowskie wyznaczały takie limity połowowe, które umożliwią odbudowanie stad ryb do zrównoważonych poziomów.
Ochrony wrażliwych gatunków i ekosystemów głębinowych poprzez wprowadzenie przez UE zasad regulujących połowy przydenne zgodnie z przyjętymi rezolucjami ONZ.
Przyłącz się do naszej kampanii
Zachęcamy wszystkich do aktywnego działania aby przekonać polityków unijnych, by jak najszybszej zakończyli przełowienie w wodach północno-zachodniej Europy. Aby uzyskać więcej informacji lub dodać własny głos, zapraszamy do rejestracji na stronie pewtrusts.org/endeuoverfishing.
Przypisy końcowe
Jordi Guillen et al., "Sustainability Now or Later? Estimating the Benefits of Pathways to Maximum Sustainable Yield for EU Northeast Atlantic Fisheries", Marine Policy 72 (2016): 40–47, https://dx.doi.org/10.1016/j.marpol.2016.06.015.
Europejskie centrum monitorowania rynku produktów rybołówstwa i akwakultury, The EU Fish Market (2016), http://www.eumofa.eu/documents/20178/66003/ EN_The+EU+fish+market_Ed+2015.pdf/4cbd01f2-cd49-4bd1-adae-8dbb773d8519.