Encuentro busca mejorar la conservación de la Patagonia en beneficio de la naturaleza y las personas
Los objetivos del evento incluyen fortalecer la participación comunitaria en el cuidado y manejo de las áreas protegidas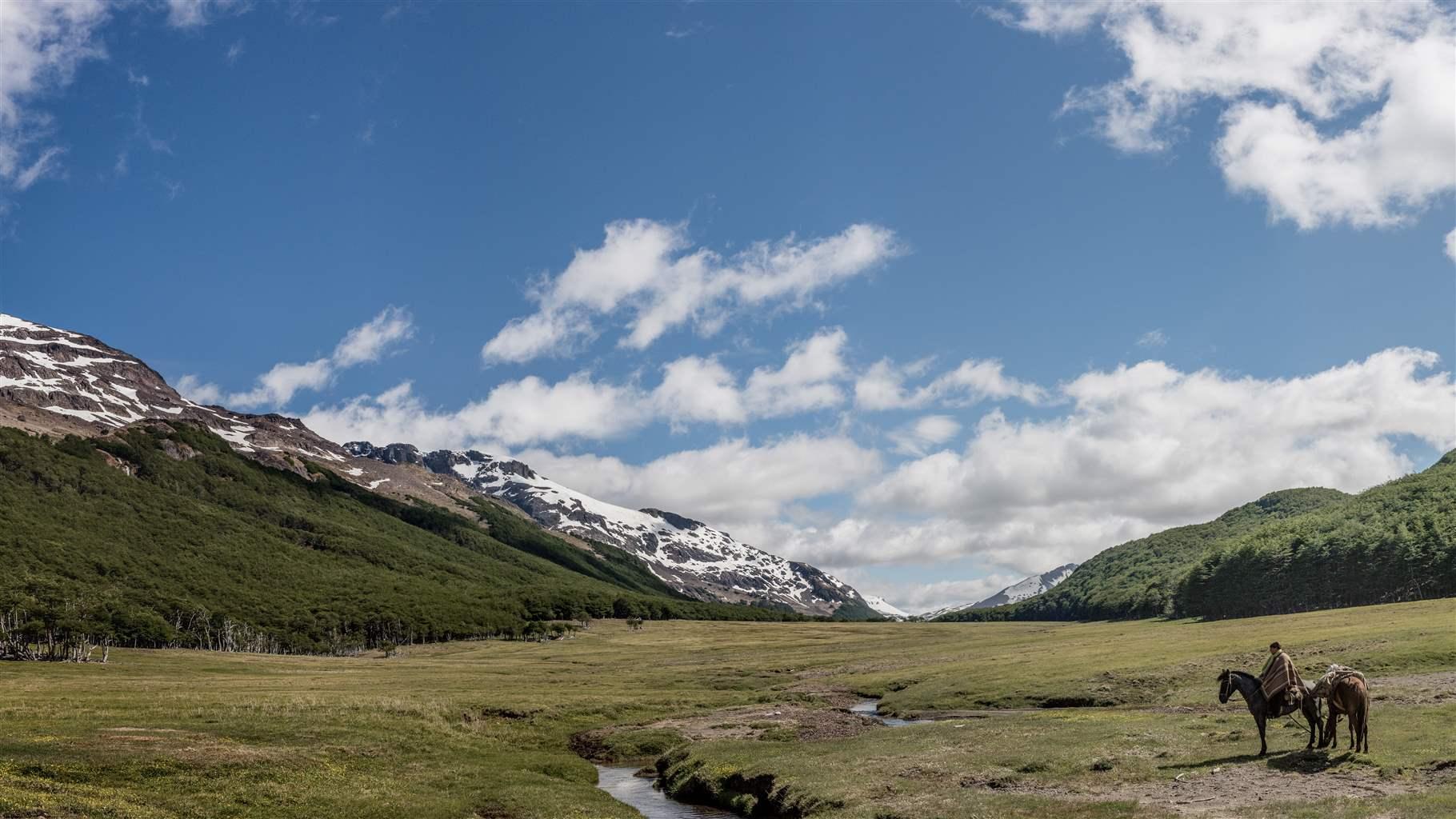 El primer "Encuentro de Áreas Protegidas y Comunidades Portal", organizado por el programa Austral Patagonia de la Universidad Austral de Chile y apoyado por The Pew Charitable Trusts, busca reunir en cuatro jornadas entre los días 14 de octubre y 4 de noviembre a actores y organizaciones de la sociedad civil, servicios públicos, municipios, gobiernos regionales, líderes de comunidades locales y de pueblos indígenas, así como de la academia.
Si bien la idea es integrar a todas las áreas de Chile, en este primer encuentro—el cual se espera se realice anualmente—se visibilizarán las experiencias, lecciones aprendidas y desafíos desde la Patagonia, una región de importancia global, tanto en biodiversidad como en cambio climático. Hay ecosistemas marinos y terrestres como las turberas y bosques primarios que absorben gran cantidad de carbono.
En el encuentro participarán autoridades, expertos y técnicos vinculados a la conservación, como también a las llamadas comunidades portal, comunidades cercanas a áreas protegidas, que se ven beneficiadas por los servicios ecosistémicos que provee la biodiversidad, generando bienestar humano en dimensiones de salud física-mental y económicas.
Al integrar a las comunidades a encuentros como este, se busca contribuir a consolidar una relación mutuamente beneficiosa entre la conservación de la naturaleza y el bienestar social, donde la protección efectiva de las áreas protegidas genera una mejor calidad de vida y oportunidades de desarrollo para los habitantes de la Patagonia.
El encuentro contará con paneles y talleres que se organizarán por temáticas. Así, el 14 de octubre, se realizará el panel inaugural en el que se expondrá el contexto del encuentro y contará con la participación de Julia Miranda Londoño, presidenta adjunta de la Comisión Mundial de Áreas Protegidas de la Unión Internacional para la Conservación de la Naturaleza; Jim Barborak, co-director del Centro para el Manejo de Áreas Protegidas de Colorado State University, EE.UU.; y Celestino Ancamil, presidente de la Agrupación de Turismo Náutico y Conservación de Cetáceos de Puerto Cisnes.
El 21 de octubre se discutirá sobre conservación marina, mientras que los jueves 28 de octubre y 4 de noviembre se abordarán temáticas de conservación terrestre y de gestión territorial, respectivamente.
Para más información e inscripciones, visite encuentroareasprotegidas.com.
Francisco Solís Germani dirige el trabajo de The Pew Charitable Trusts en la Patagonia chilena.