Presidente anuncia modificaciones a la ley para fomentar la filantropía en Chile
La enmienda, propuesta e impulsada por distintas organizaciones civiles incluyendo a Pew, busca simplificar el proceso de donación e incluye por primera vez como beneficiarias a organizaciones sin fines de lucro que impulsen iniciativas en salud y medio ambiente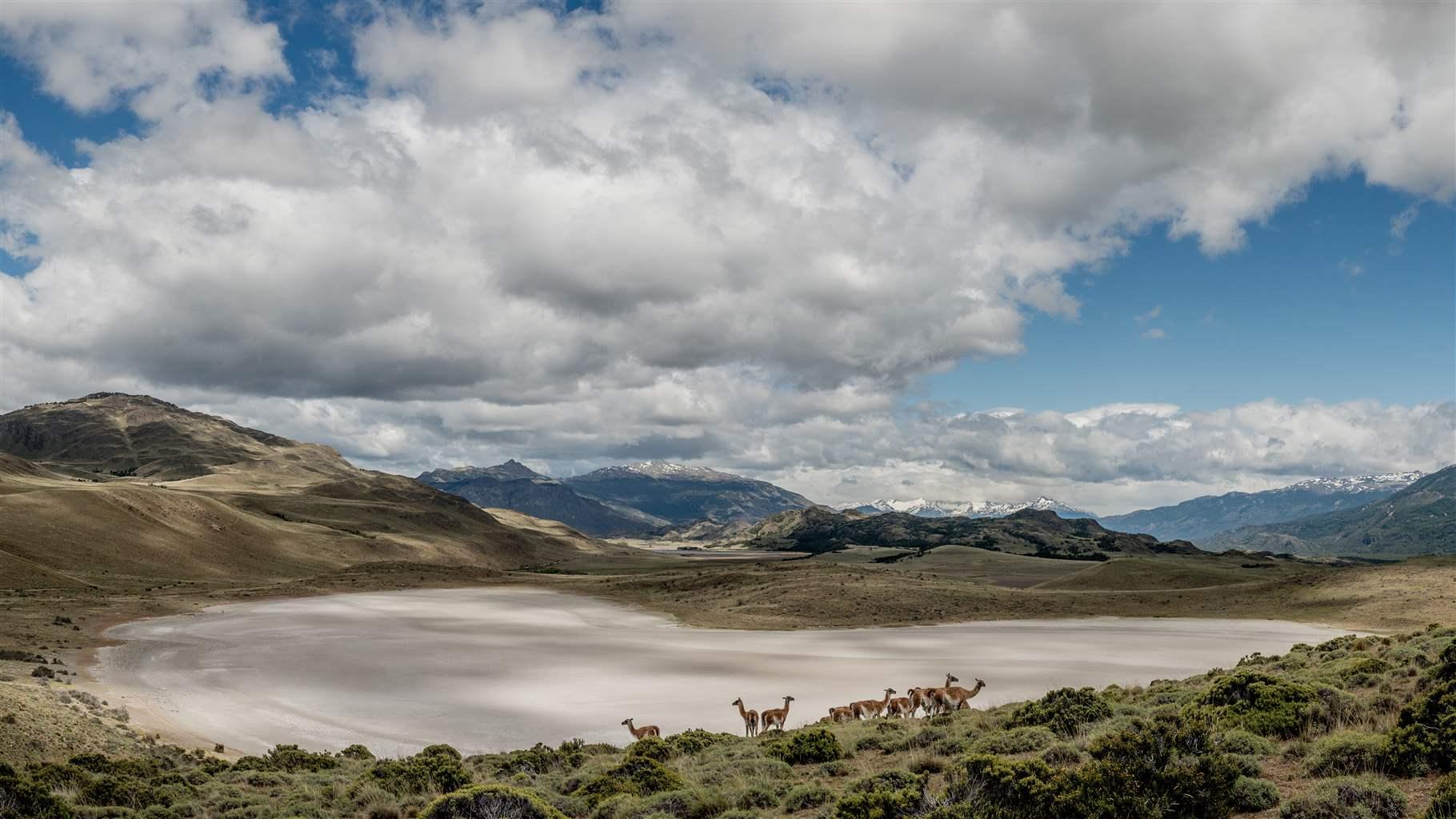 En Chile hasta hoy las donaciones filantrópicas no son un proceso fácil de realizar. La complejidad burocrática sumada a una fuerte carga de impuestos entrampa a la filantropía en el país—y desincentiva los aportes necesarios para la subsistencia de muchas fundaciones nacionales. Pero estas reglas burocráticas y onerosas pueden quedar obsoletas pronto: el Presidente Sebastián Piñera anunció recientemente un plan para cambiar la ley de que rige la filantropía ambiental en Chile.
"Pronto ingresaremos al Congreso un proyecto de ley para facilitar el financiamiento de las organizaciones solidarias de la sociedad civil, beneficiando por primera vez a la protección del medio ambiente", dijo Piñera el 1 de junio en la cuenta pública al país.
La complejidad de las normas que han entrampado por décadas a la filantropía en el país puede resumirse en un solo dato: en el marco legal que rige las donaciones intervienen más de 90 normas, cada una con su propia categoría de donantes y beneficiarios, sus propios requisitos para el objeto de la donación, y con sus propios límites y beneficios. Además, dejando de lado la dificultad del marco regulatorio, Chile es uno de los pocos países en los que la labor medioambiental y sanitaria de las organizaciones de la sociedad civil no está clasificada como de interés público, por lo que cualquier aporte a estas ONG está sujeta a un impuesto del 40% por sobre la donación, desalentando y limitando una importante fuente de financiamiento de estos grupos. (Las donaciones a organizaciones culturales, por ejemplo, no están sujetas a impuestos).
Recogiendo las urgencias gatilladas por la pandemia y su impacto en las organizaciones chilenas de la sociedad civil, el proyecto Patagonia Chilena de The Pew Charitable Trusts organizó una serie de seminarios online para visibilizar las necesidades apremiantes de las ONG y su papel de interés público, y para ayudar a proporcionar apoyo técnico e información a la comunidad sin fines de lucro. De estas sesiones surgió en septiembre del año pasado la "Mesa Circular", un espacio para que académicos, expertos y líderes de organizaciones culturales, medioambientales y de lucha contra la pobreza debatieran sobre las formas de mejorar el sistema de aportes benéficos al país. Juntos, elaboraron la propuesta que recogió el Presidente Piñera.
De ser aprobada en el Congreso en los próximos meses, la modificación normativa incluirá por primera vez al medio ambiente, lo que significaría un paso histórico para promover la filantropía en Chile. Este proyecto también incluye una disposición que garantiza que las donaciones procedentes del extranjero no sean gravadas. La normativa actual está abierta a la interpretación del gobierno, pero esta enmienda hará las normas más claras y coherentes para la filantropía.
Francisco Solís Germani dirige el trabajo de The Pew Charitable Trusts en la Patagonia chilena.