Pew anuncia a 5 nuevos becarios en Conservación Marina para el 2016
La clase nuevo continúa su larga trayectoria de labor fundamental para proteger los océanos del mundo
Los beneficiarios de la Beca Pew en Conservación Marina de 2016 son cinco distinguidos científicos y conservacionistas de Costa Rica, Sudáfrica, Sri Lanka y los Estados Unidos. Las becas apoyan las investigaciones para mejorar la conservación y la gestión de los océanos.
Los nuevos becarios trabajarán para investigar la posibilidad de suspender la pesca en alta mar, establecer áreas marinas protegidas en las aguas cercanas a Sudáfrica, desarrollar la primera organización de conservación marina de Sri Lanka dedicada a la educación y la participación del público, fortalecer la sostenibilidad de áreas protegidas marinas, y fomentar la conservación de los tiburones en Centroamérica.
Este año se cumple el vigésimo aniversario del Programa de Becas Pew en Conservación Marina. Desde 1996, el programa ha reconocido la labor de 145 expertos marinos en 32 países. Los beneficiarios reciben cada uno US$ 150 000 para un proyecto de tres años de duración diseñado para hacer frente a los desafíos de la conservación oceánica.
Numerosos científicos, fotógrafos, y escritores de renombre internacional han sido distinguidos con esta mención. Entre los beneficiarios se encuentran Jane Lubchenco, una bióloga marina y exdirectora de la Administración Nacional Oceánica y Atmosférica; Steve Palumbi, biólogo marino y experto en genética de la Universidad Stanford; Callum Roberts, biólogo de la conservación marina; John Weller, fotógrafo de la naturaleza y director de cine; y Barbara Block, bióloga especialista en tiburones, marlines, y atunes.
"El Programa de Becas Pew en Conservación Marina ha evolucionado hasta convertirse en mucho más que simplemente una beca de tres años", dijo Joshua S. Reichert, vicepresidente ejecutivo y jefe de iniciativas medioambientales en The Pew Charitable Trusts. "Como personas, los beneficiarios continúan haciendo aportaciones mucho tiempo después de que sus becas hayan finalizado. Trabajando juntos, los becarios continúan buscando soluciones a las amenazas oceánicas más urgentes del mundo".
"Esta nueva clase de expertos especializados representa el gran potencial y la esperanza que este programa trae a la conservación de los océanos", dijo Polita Glynn, directora del Programa de Becas Pew en Conservación Marina. "El apoyo a los esfuerzos innovadores que beneficia a nuestros océanos nunca ha sido más importante".
Mediante un riguroso proceso de nominación y revisión, un comité de especialistas marinos de todo el mundo elige a los becarios según la solidez de los proyectos que proponen. Ese proceso incluye una evaluación del potencial de los proyectos para proteger los ambientes oceánicos. Se eligen anualmente cinco propuestas únicas y oportunas de parte de destacados profesionales en formación.
Para obtener fotos o de videos adicionales, o para obtener una de las becas 2016, envíe un correo electrónico a Kymberly Escobar a [email protected].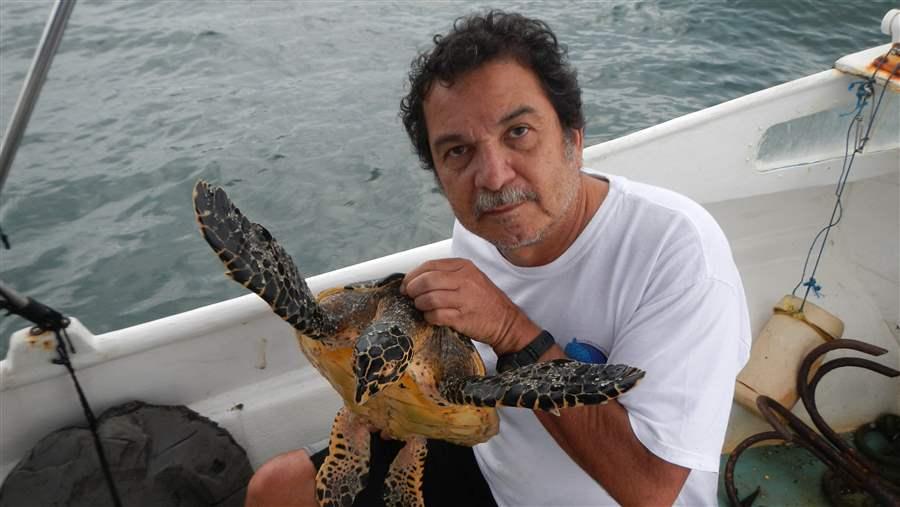 ©The Pew Charitable Trusts
El proyecto de Arauz se centra en la implementación de zonas de veda para proteger a los tiburones en el Parque Nacional Isla del Coco y el Área de gestión marina de montes submarinos de Costa Rica.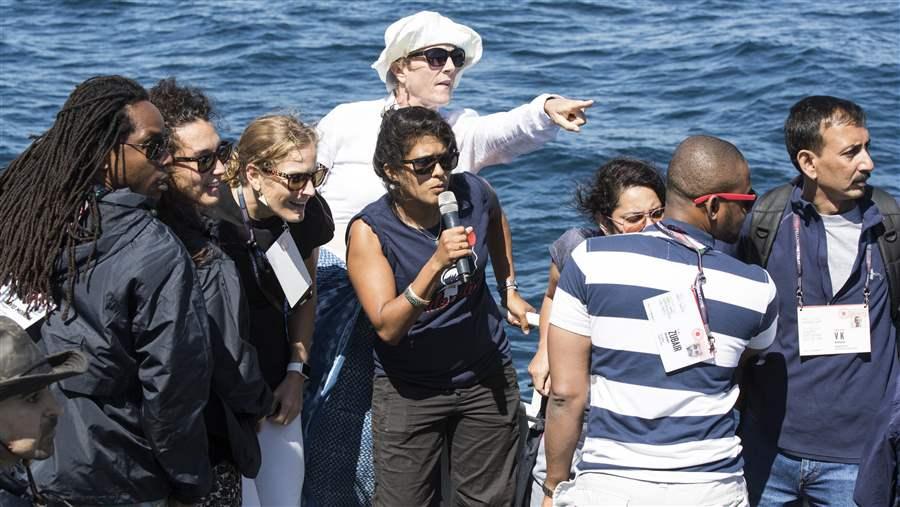 © The Pew Charitable Trusts
De Vos está empleando su beca para construir una organización en Sri Lanka para proporcionar capacitación y educación a la próxima generación de conservacionistas marinos y encargados de la política del país.
© The Pew Charitable Trusts
Con su beca, Jacquet está explorando las salidas políticas y la viabilidad de un acuerdo internacional para suspender la pesca en alta mar e identificará a los posibles beneficiados y perjudicados.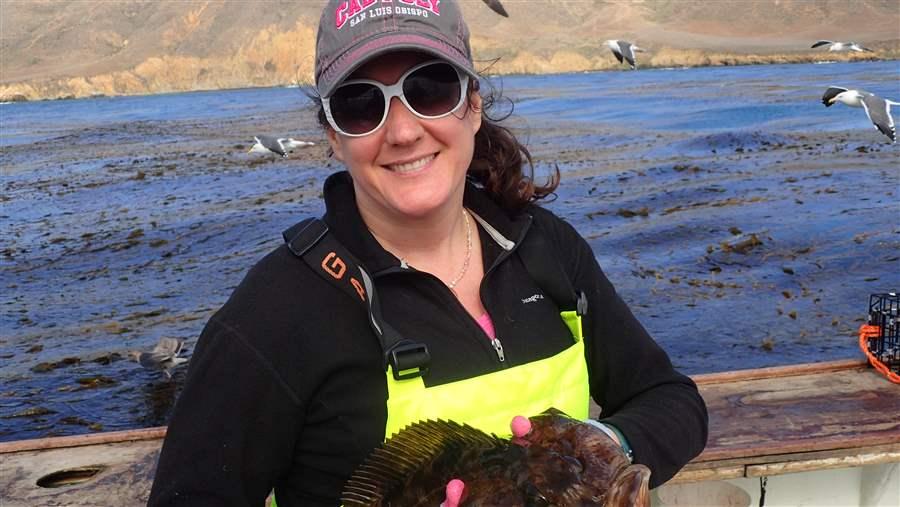 © The Pew Charitable Trusts
O'Leary está aprovechando su beca para implementar un programa regional en el Océano Índico occidental para vincular la ciencia con la gestión con el fin de mejorar la efectividad de la conservación de las áreas marinas protegidas.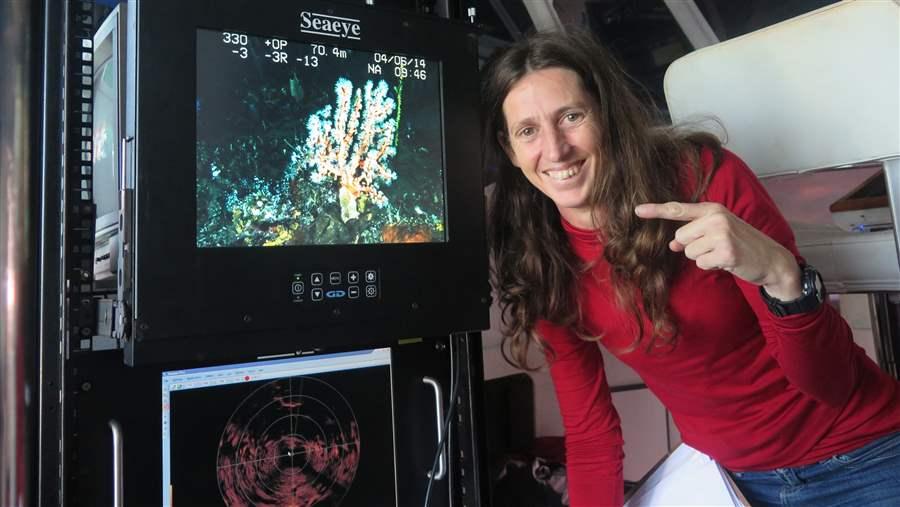 © The Pew Charitable Trusts
Sink está utilizando su beca para ayudar en el deseno 21 nuevas áreas marinas protegidas en las aguas cercanas a Sudáfrica, en colaboración con los sectores clave de la industria para proteger el 10 por ciento de las aguas del país.