State-Licensed Substance Use Treatment Programs in Philadelphia
A look at where such care is available—and where opioid deaths are occurring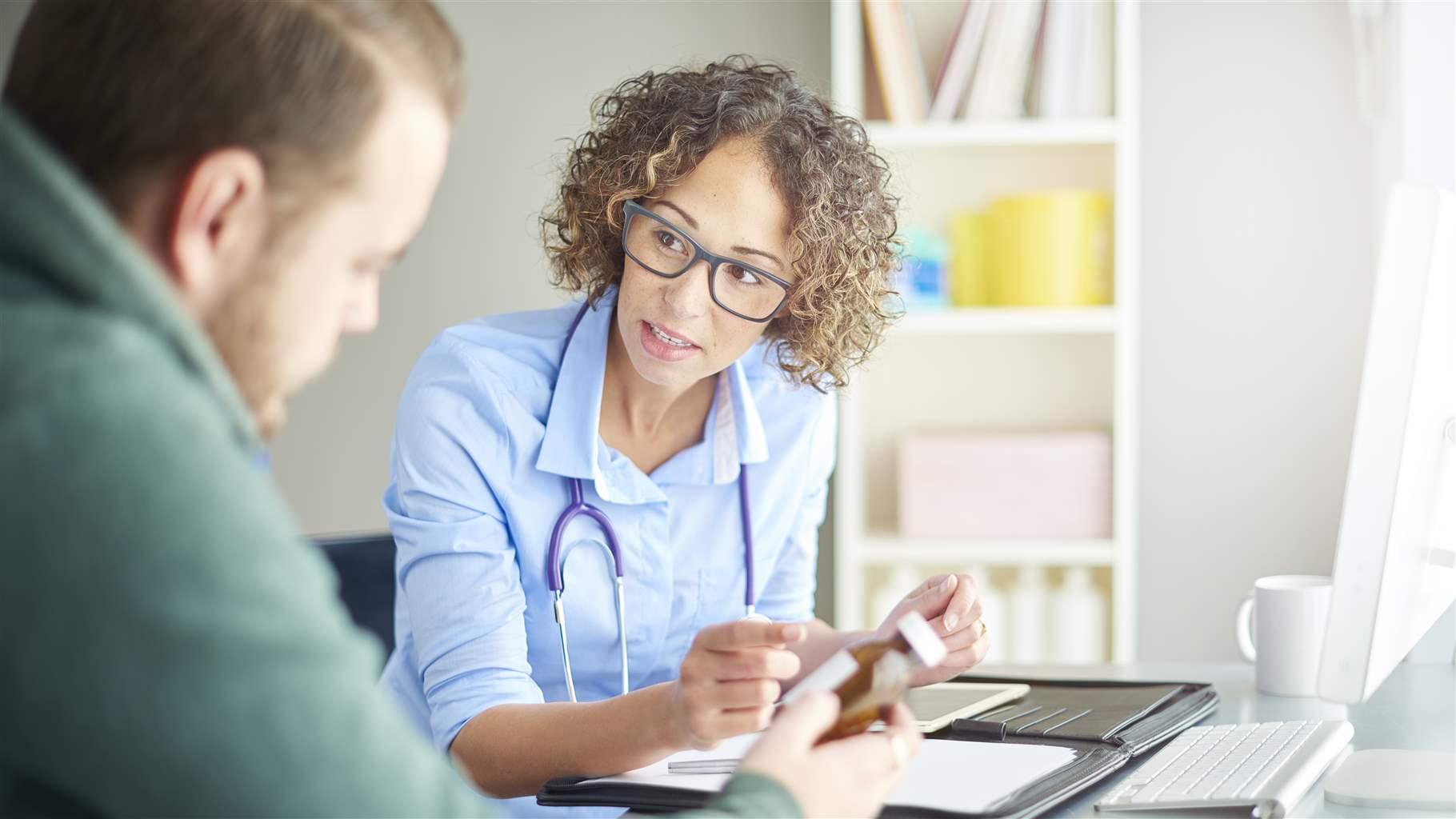 Overview
Medication-assisted treatment, or MAT—a combination of prescription medications and behavioral therapies— is considered the gold standard of care for patients with opioid use disorder. But only 40 of Philadelphia's 102 state-licensed substance use treatment programs are authorized to provide it.
The Pew Charitable Trusts looked at the locations of all the city's state-licensed treatment centers—those that offer MAT and those that do not—and how those sites compare with where Philadelphia's opioid-related deaths have occurred.
Reliable data on the locations of people with opioid use disorder are not available. Deaths are one indicator of the need for treatment; in 2017 alone, the city's health department reported that 88 percent of Philadelphia's 1,217 overdose deaths were related to opioids.1
Where treatment is available
The maps that follow illustrate the locations of facilities in the city that are licensed as treatment centers by the Pennsylvania Department of Drug and Alcohol Programs (DDAP), highlighting facilities licensed for MAT, those providing inpatient and outpatient services, and those in the Medicaid provider network. As part of the licensing process, the state Department of Health inspects the facilities to determine compliance with regulatory requirements. This helps to provide quality assurance.
Philadelphia has both inpatient and outpatient facilities, as shown in Figure 2. Inpatient care helps to ensure patients are stable; they may need medically managed withdrawal services as well as other acute care that requires overnight assistance. Outpatient care occurs after patients have become stable. Two of the three medications used in MAT—buprenorphine and naltrexone—can be delivered at inpatient facilities or in primary care offices and other outpatient settings. The third medication, methadone, can be administered only through opioid treatment programs, commonly known as methadone clinics.
The maps do not include all opportunities for accessing MAT. Buprenorphine and naltrexone may be prescribed by physicians, nurse practitioners, and physician assistants in health centers, private doctors' offices, and other medical facilities not licensed by DDAP. The Philadelphia Department of Behavioral Health and Intellectual disAbility Services (DBHIDS) refers some patients to MAT in such settings, supplementing the state-licensed programs. DBHIDS manages mental health and substance use services for Philadelphia recipients of Medicaid, the joint federal and state program that assists low-income individuals and families in paying for health care.
Federal certification is required for those prescribing buprenorphine in any setting. A Pew analysis found that the number of buprenorphine-certified clinicians in Philadelphia is about average when compared with similar jurisdictions. As of September 2018, there were 15.2 prescribers per 100,000 people in Philadelphia, compared with a rate of 52.4 in Baltimore and 5.3 in Harris County, Texas (where Houston is located)—the highest and lowest prescriber rates, respectively, among the comparison jurisdictions.
Endnotes
Philadelphia Department of Public Health, "Fatal Drug Overdoses in Philadelphia, 2017," CHART 3, no. 1 (2018), https://www.phila.gov/media/20181106124514/chart-v3e1.pdf.