Protect High Seas
An interactive tool to support marine protected areas (MPAs), building on Pew's high seas MPA report
View MPA Report
Enormous and Abundant
Located more than 200 miles from shore and beyond the jurisdiction of any country, the high seas are among the largest reservoirs of ocean biodiversity. They make up two-thirds of the global ocean and cover nearly half of the planet. These waters support bountiful fisheries; serve as migratory routes for animals, such as whales and sharks; and harbor remarkable ecosystems, such as deep-water corals and other majestic marine life.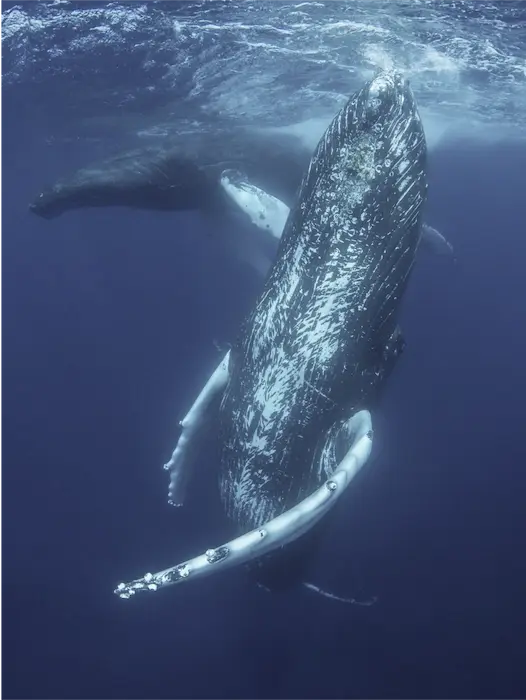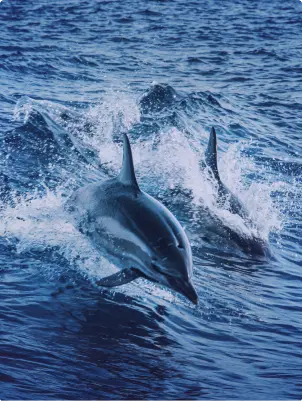 Twilight Zone 200m | 650ft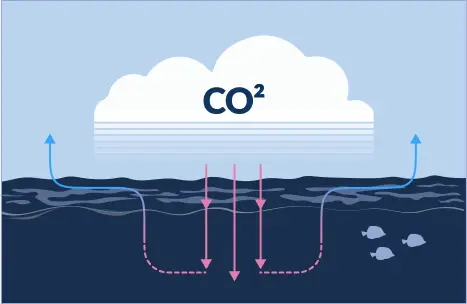 The Impact Our air, water, and climate depend on the health of the high seas.
These international waters hold an astonishing variety of phytoplankton—microscopic organisms that produce almost half of the world's oxygen supply. The high seas are teeming with life and represent 95% of the habitable space, by volume, on our planet. They help regulate global air temperatures and slow the impact of climate change by absorbing and storing excess carbon dioxide from the atmosphere. The high seas also connect and support many vital ecosystems and are essential to the health of our coasts and our planet.
MIDNIGHT zone 1000m | 3300ft
The Problem These areas are unprotected and face real threats.
Ninety percent of world shipping trade moves across the high seas, which are also an increasingly busy fishing space. Marine mammals and other species are imperiled by ship strikes, noise, and pollution from ballast water discharges and fuel leaks. These direct threats to the high seas environment are magnified by ocean acidification and climate change.
Currently, there is no comprehensive legal mechanism in place to protect these waters and the marine life that makes its home there. A fragmented puzzle of organizations manages different human activities on the high seas with varying degrees of effectiveness. The lack of coordination between these efforts leads to the degradation of the marine environment and its resources.
We have tools to help.
Fortunately, scientists have figured out reliable ways in which we can protect life on the high seas. By establishing marine protected areas (MPAs) that limit pollution, harmful fishing practices, and other destructive activities, we can safeguard biodiversity, protect top predators in order to maintain ecosystem balance, and build species resilience to climate change. Networks of connected MPAs can also help protect migratory species, such as whales, sharks, and seabirds. Forecasts of where species may move as climate change alters the ocean provide insight into how to "climate proof" MPAs by protecting biodiversity now and in the future. And because the global ocean is one interconnected ecosystem, protecting high seas areas can also benefit coastal ecosystems, including species such as leatherback turtles, which return to coastal shores to nest.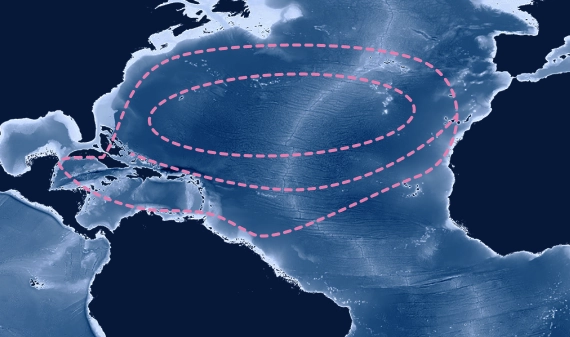 Leatherback turtles spend most of the year on the high seas but travel to coastal areas to lay their eggs. Protecting nesting areas on coastal beaches is vital, but it is equally critical that these creatures be protected from harmful fishing practices in their high seas habitat.
How would you protect the high seas?
Read about our data and methodology
Create Your Conservation Plan
Your conservation goals impact the design of your MPA. For example, you may prioritize areas with a greater diversity of sea life (biodiversity); others may prioritize seamounts—undersea mountains that are home to slow-growing corals and fascinating unique fish species. Adjust the sliders below to reflect your priorities and then see which high seas areas would meet your conservation goals.
Learn more about how to use this tool.
THE ABYSS 4000m | 13000ft
THE OPPORTUNITY Now is the time to provide global protections.
The high seas belong to no one, yet they sustain us all; therefore, protecting them is our collective responsibility. The United Nations is negotiating a high seas treaty—a once-in-a-generation opportunity to improve the way we manage these precious resources. You can play an important role in raising awareness and urging government officials to support this ambitious treaty. Together, we can preserve our ocean and our planet.
A strong high seas treaty that establishes protections for all marine biodiversity is key to building an international ocean governance system that effectively manages and preserves shared ocean resources. Putting such an agreement in place would result in healthier waters, thriving biodiversity, and more equitable outcomes for the global community.
A new international agreement should provide:
A global mechanism to identify and establish high seas MPAs.
A framework for adopting management measures that will meaningfully support conservation objectives.
A robust environmental impact assessment process to safeguard all high seas areas from the most damaging activities.
A means of consulting and collaborating with sectoral organizations and other stakeholders.
The tools and capacity to support effective implementation.
the trenches 6000m | 20000ft
Take Action Although there is still much to understand and discover about the high seas, limits on scientific information cannot be an excuse for inaction.
I'm a citizen, and I want to sign the petition
Sign Now
I'm a scientist, and I want to sign the petition
Sign Now
Scientists and decision-makers have the information and tools to identify areas of biological importance in international waters. To protect the health of the ocean, people, and the planet, the world's governments must take bold and transformative action to protect the high seas.
See your conservation plan in action!
What did your plan protect? Explore the visual representation of your selected conservation priorities, find out what percentage of selected animals and other important features your plan protects, and learn more about a special area that would be protected under your plan.
Want to learn how you can help protect our oceans?
Create your own plan now >>
High Seas Protection Priorities
Productivity Biodiversity Seafloor Diversity Fishing opportunity Seafloor features
60% Of Other Invertebrates
30% Of Sea Turtles and Other Reptiles
Special Area
Emperor Seamount Chain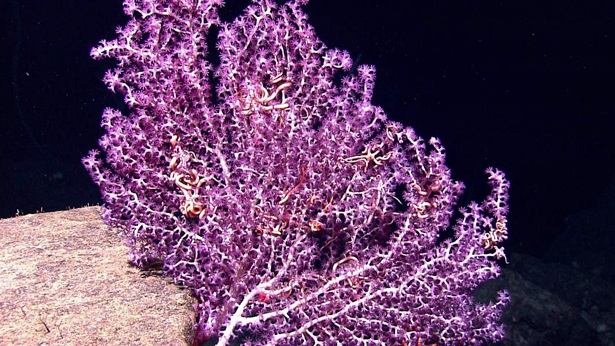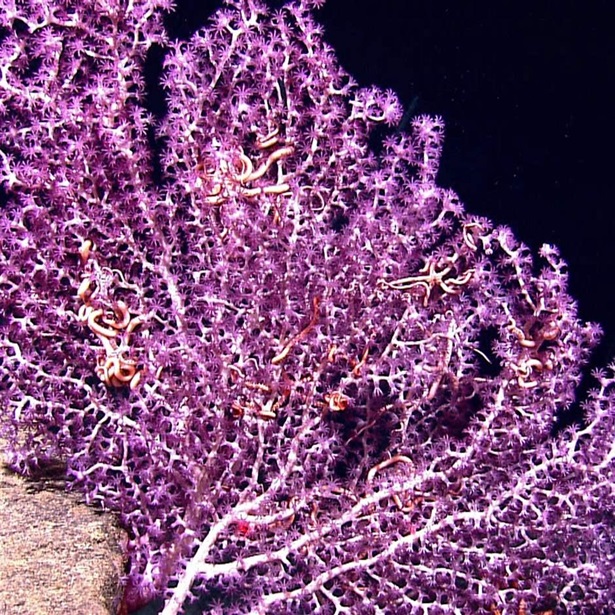 Report March 31, 2020
Creating the First Generation of High Seas Protected Areas
Quick View
Report March 31, 2020
Although there is much still to discover, scientists have sufficient data and research to begin mapping and modeling hot spots of biodiversity on the high seas. This report identifies some of the special places that could benefit from protections established under a new high seas treaty.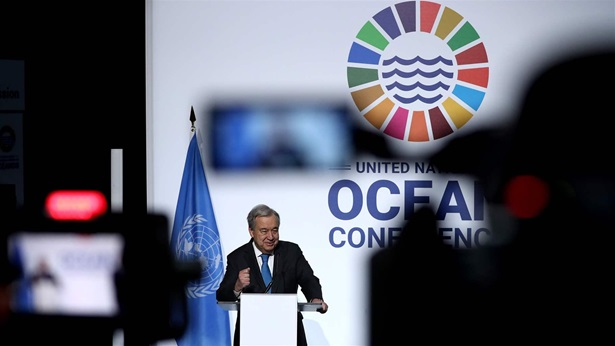 Article August 17, 2022
Countries Should Finalize High Seas Treaty at the U.N.
Quick View
Article August 17, 2022
Though they are far from shore, the high seas—areas beyond the jurisdiction of any one nation—support diverse marine life and ecosystems that are critical to the health of the ocean, climate, planet and people. Even though the high seas are vulnerable to the impacts of climate change, plastic pollution, overfishing and other human activities, only about 1% of these waters are protected.
Receive our best conservation research bi-weekly—stunning photos, wins, and action alerts.
Data Visualization