Countries Should Finalize Ambitious High Seas Treaty at Next Round of U.N. Talks
Groundbreaking agreement would safeguard global ocean health for future generations
Countries Should Finalize Ambitious High Seas Treaty at Next Round of U.N. Talks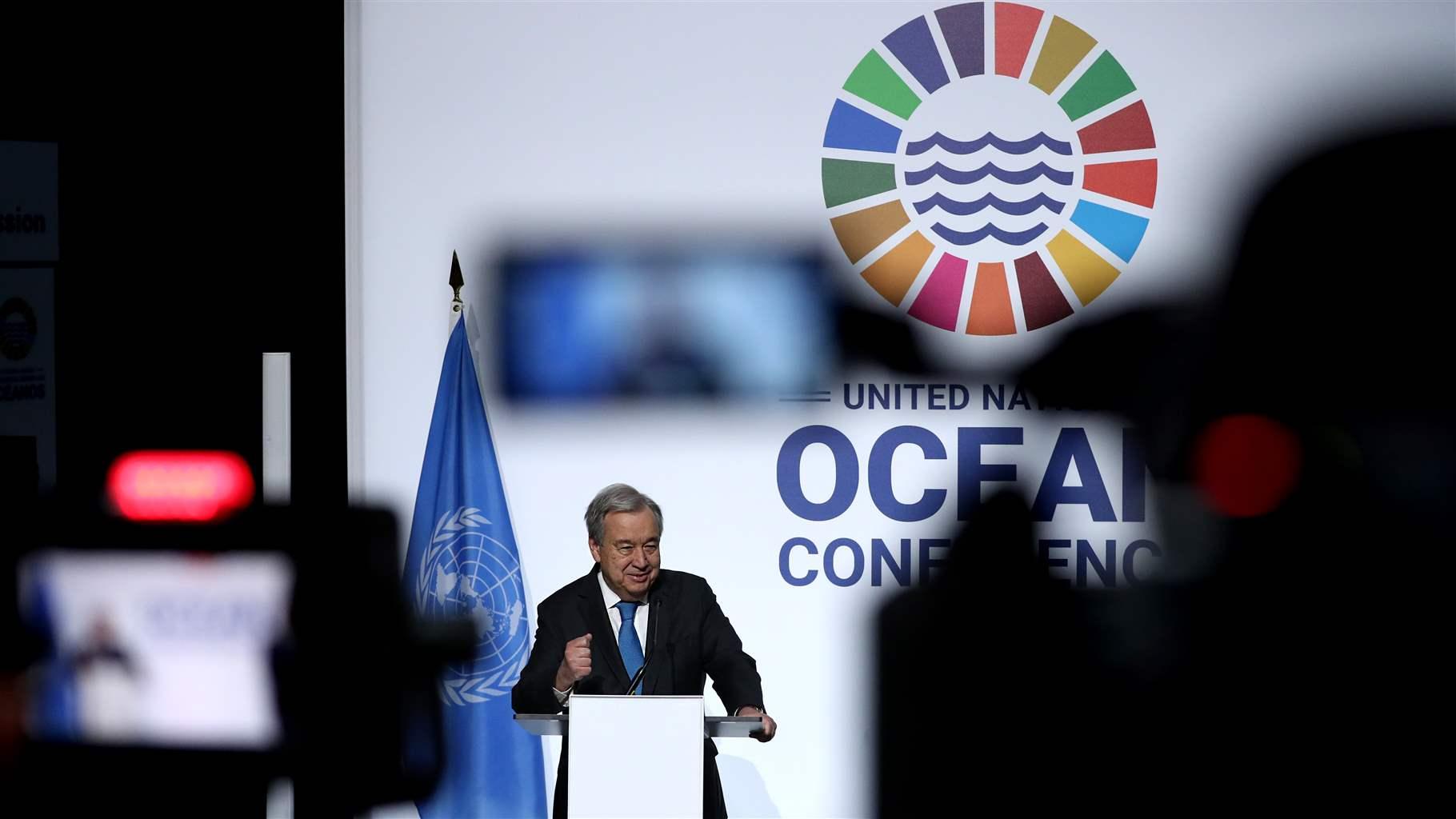 Editor's note: The content on this page was published before June 2023, when the United Nations adopted a legally binding treaty on the conservation and sustainable use of marine biodiversity in areas beyond national jurisdiction, sometimes referred to as the high seas treaty.
Though they are far from shore, the high seas—areas beyond the jurisdiction of any one nation—support diverse marine life and ecosystems that are critical to the health of the ocean, climate, planet and people. Even though the high seas are vulnerable to the impacts of climate change, plastic pollution, overfishing and other human activities, only about 1% of these waters are protected.
And currently, there is no legal mechanism to establish marine protected areas (MPAs) on the high seas, nor a global framework to conduct environmental impact assessments for activities in those waters.
But there is an opportunity for countries to address these gaps in global ocean governance to protect marine life in the high seas.
The fifth and final round of negotiations for a legally binding treaty for the conservation and sustainable use of marine biodiversity beyond national jurisdiction—scheduled for 15-26 August at the United Nations headquarters in New York—is crucial to finalizing a treaty that would allow highly protected, cross-sector MPAs in international waters to be established.
High-level commitments
Momentum towards completing this high seas treaty has been building. On 11 February, at the One Ocean Summit in Brest, France, European Commission President Ursula von der Leyen announced a coalition of more than 40 countries, known as the High Ambition Coalition on Biodiversity Beyond National Jurisdiction (BBNJ), committed to finalizing an ambitious high seas treaty in 2022. This helped bring renewed energy into the previous round of U.N. negotiations in March—the first in-person talks since 2020—at which countries made progress on key issues covering MPAs, environmental impact assessments, capacity building and how benefits from discoveries on the high seas would be shared; for example, of marine genetic resources that might be used as the basis for medicines. However, governments have more work to do to reach final agreement.
At their meeting in May, the G7 Climate, Energy and Environment ministers also called for the conclusion of a strong high seas treaty in 2022 and noted that it would be almost impossible to achieve 30% global ocean protection—under the U.N. Convention on Biological Diversity—without the treaty. The G7 heads of state echoed this message in their 28 June communique, signaling their support to finalize an ambitious treaty that will ensure the protection and sustainable use of the high seas.
Most recently, at the U.N. Ocean Conference in Lisbon in June, leaders from around the globe expressed their support and commitment to conclude negotiations for a high seas treaty at the upcoming round of talks—also known as IGC5—including President Surangel Whipps Jr. of Palau, Prime Minister Siaosi Sovaleni of Tonga and Environment Minister Sharon Ikeazor of Nigeria. Also, during the conference, Iceland announced its membership to the High Ambition Coalition on BBNJ, becoming the 49th Member State to support the successful conclusion of the negotiations for a high seas treaty.
Actions must match words
Countries must now work together to ensure that the next round of U.N. talks produces a strong final treaty, to guarantee that protections in the world's last global common continue supporting the diverse marine species and ecosystems that are crucial to sustaining a healthy global ocean and planet.
Liz Karan leads The Pew Charitable Trusts' protecting ocean life on the high seas program.