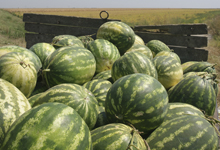 The Colorado School of Public Health and Colorado's Children's Hospital conducted a rapid health impact assessment (HIA) on the final regulatory structure for retail marijuana in Colorado. Amendment 64 legalized and set preliminary regulations for recreational marijuana sales to adults over 21 years of age. The HIA intended to inform the State's final regulatory structure. The HIA focused on the health impacts to children through unintended ingestion of marijuana and how child-resistant packing could potentially mitigate these impacts.
The HIA working group brought together stakeholders from working groups created by the Colorado State Licensing Authority including the labeling, packaging, product safety, and marketing groups.
Based on literature reviews and stakeholder input, the HIA made several recommendations. Broadly, the HIA recommended that all retail marijuana and marijuana products be sold in child-resistant packaging, as defined by ASTM International and the Poison Prevention Packaging Act of 1970. The HIA also made specific recommendations, including that all child-resistant packaging be opaque, so the content is obscured, and that child-resistant packaging for products containing multiple servings or that could be consumed over multiple instances is re-closeable.
Formal public hearings on the final State rules took place in August 2013 and the full set of State rules was expected by September 2013.
Outcome
The HIA recommended that Colorado adopt child-resistant packaging standards for marijuana. The HIA's recommendations were viewed positively at the state level, primarily because they were justified by scientific evidence. The recommendations were supported by a broad group of stakeholders, and the HIA ultimately led to the adoption of child-resistant packaging standards in the state.