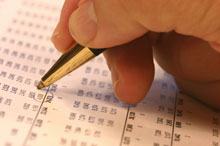 Human Impact Partners, in collaboration with the Los Angeles Coalition Against Wage Theft, conducted an HIA of the proposed wage theft ordinance in Los Angeles. In 2014, the coalition proposed provisions for the ordinance that were accepted by the City Council and then reviewed by the Los Angeles city attorney. The proposed ordinance includes provisions to create a local wage theft fund and bureau and recommends increasing administrative penalties and fines for employers found in violation.
Based on literature reviews and focus group data, the HIA found that the ordinance would positively affect health through increased income, improvements in workplace environments, and decreased "time poverty." Individuals experience time poverty they work long hours and have little or no personal time because they are financially unable to work less.
The HIA recommended passing the ordinance to compensate for limited enforcement of existing state laws covering wage theft. The HIA also recommended that the Los Angeles County Department of Public Health, whose jurisdiction includes the city, take an active role in protecting workers by supporting initiatives to monitor health protective labor laws.