Health Systems Have an Important Role in Improving Outpatient Antibiotic Prescribing
These organizations can expand antibiotic stewardship efforts into doctor's offices across the United States
Health Systems Have an Important Role in Improving Outpatient Antibiotic Prescribing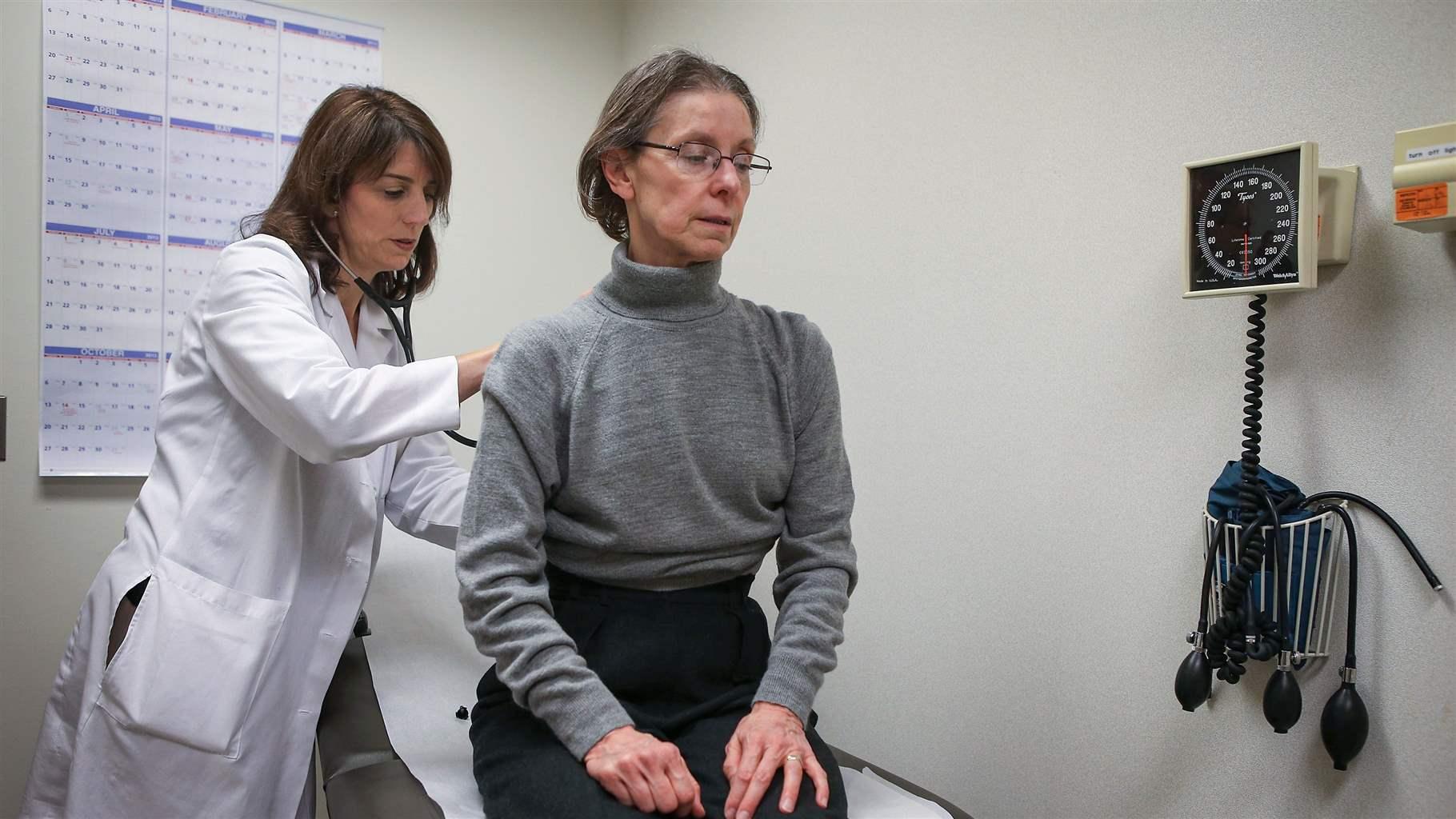 Health care delivery has increasingly become consolidated in the United States. This change—in which about half of primary care physicians were affiliated with a health system in 2021—means that these systems are well positioned to support improved antibiotic prescribing. That includes providing resources and infrastructure to outpatient health care practices where most antibiotics are prescribed in the United States.
Research shows that an estimated 1 in 3 antibiotics prescribed in the United States are unnecessary. This overprescribing has led to a crisis of antibiotic resistance. But improved antibiotic stewardship can help slow this emergency by ensuring that antibiotics are prescribed only when necessary and appropriate. So, there is a clear need for better prescribing practices in these health care settings. Health systems are an important stakeholder that can help make this goal achievable by working with outpatient health care providers to improve prescribing practices. The Pew Charitable Trusts and Intermountain Health, in consultation with the Centers for Disease Control and Prevention, held a convening in September 2022 where antibiotic stewardship leaders discussed how health systems can foster successful outpatient stewardship. Convening participants highlighted the key benefits of health systems leading antibiotic stewardship efforts in outpatient practices. And a new commentary published in the Joint Commission Journal of Quality and Patient Safety offers specific takeaways from the event.
First, health systems can standardize stewardship across practices and facilities, leading to consistent high-quality care for patients over the full spectrum of care. Health systems can also leverage centralized resources to minimize unnecessary duplication of stewardship by different practices. For example, a health system can develop an antibiotic prescribing dashboard for all outpatient practices, rather than each individual practice putting in the time and resources to build its own unique dashboard.
Health systems can implement a wide range of efforts to address outpatient antibiotic prescribing within their affiliated practices. These include:
Distribute systemwide letters from the health system C-suite or other leaders detailing organizational culture of appropriate antibiotic prescribing.
Implement compensation alignment to reward clinicians who achieve antibiotic stewardship quality goals.
Identify clinical champions to aid in management of stewardship activities and to lead site visits in individual clinics when rolling out new stewardship efforts.
Develop an antibiotic prescribing dashboard that provides benchmarking of individual health care provider prescribing performance compared with their peers within the health system.
Implement patient education efforts that leverage systemwide marketing approaches such as sending emails/newsletters to patients or placing branded printed marketing materials within individual clinics.
Previous research has demonstrated the potential impact of health system-led antibiotic stewardship programs within hospital settings. Other research has indicated that outpatient antibiotic stewardship implemented across a health system or practice network can improve antibiotic prescribing. By encouraging health systems to lead the charge on outpatient antibiotic stewardship, leaders will be able to affect a large number of outpatient facilities and patients, improve population health and patient safety, and reduce the risk of antibiotic resistance.
Raphaelle Rodzik, M.P.H., is a principal associate and Rachel Zetts, M.P.H., is a senior officer with The Pew Charitable Trusts' antibiotic resistance project.