By Moving Flood-Prone School, Kentucky District Lowers Risk and Saves Money
Repeated disasters prompted action—and helped region improve emergency response
By Moving Flood-Prone School, Kentucky District Lowers Risk and Saves Money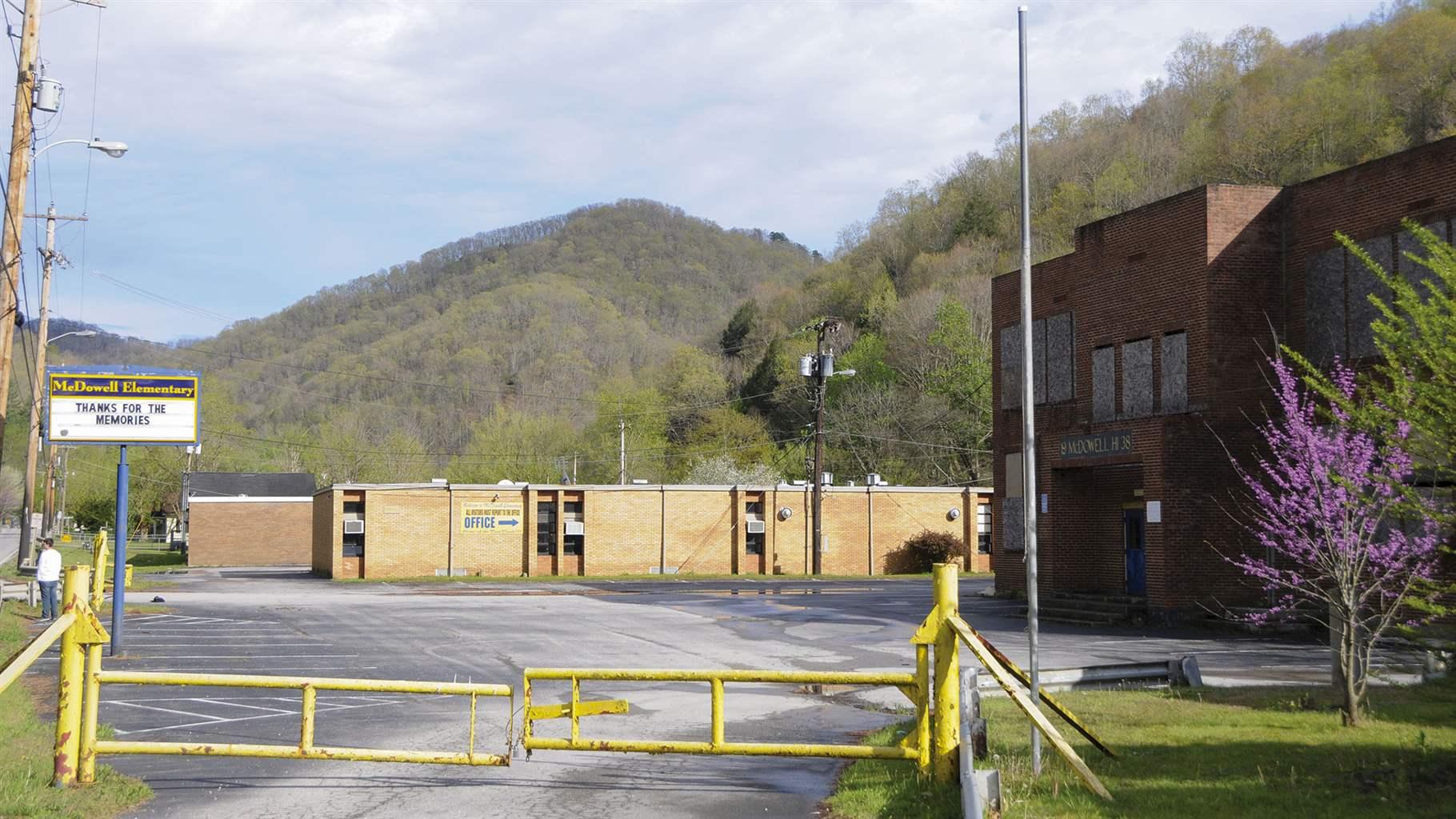 When severe flooding devastated eastern Kentucky in the summer of 2022, South Floyd Elementary School, in the community of Hi Hat, was one of three schools in Floyd County put into service as an emergency response center.
"Each school site was utilized for families to come and pick up meals," said Linda Hackworth, chief facilities officer with Floyd County Schools. The centers also distributed cleaning supplies and drinking water to the community, which was reeling from flooding that caused more than $1 billion in damages to the region. "Showers were provided to families, [and] each location had a mobile trailer on site to wash clothes—with detergent provided," Hackworth said.
The three schools were available as emergency centers because of thoughtful planning that followed prior major floods. For example, the former McDowell Elementary School—in the eponymous town—sits boarded up and empty following its closure after decades of repeated flooding. McDowell and another shuttered elementary school were consolidated to form South Floyd Elementary School, which is located about 8.5 miles south of McDowell's original location and is situated on a hilltop outside of the floodplain.
"I know budgets are always tight in districts, but I would recommend vacating any flood-prone buildings and rebuilding [somewhere safer], if at all possible," Hackworth said in support of the school district's closure of the McDowell campus.
Despite the enormous amounts of rain that deluged the region over four days last summer, South Floyd Elementary stayed safe, something that often wasn't true for its predecessor. Time and again, McDowell Elementary students watched as water rose around the building, leaving damage in its wake and disrupting students' education.
As The Pew Charitable Trusts highlighted in our 2017 factsheet on the school, flooding—most often from nearby Frasure Creek—had been causing problems for the campus since the 1930s.
In October 1989, a flood trapped around 600 students inside the elementary and high school buildings; in March 1997, floodwaters forced the evacuation of McDowell Elementary (by then McDowell High had moved to a new location); and in May 2011, flooding left a foot of water and mud in buildings at the elementary school.
For decades, the county and school district had responded to flooding at McDowell Elementary by reflexively cleaning up, repairing damage, and reopening. But that changed in August 2013 when Frasure Creek overran its banks, inundating the school and leaving behind a layer of mud and debris, as well as $60,000 in damage.
This costly event led Floyd County Schools to permanently close McDowell Elementary in the summer of 2017. The district consolidated McDowell and Osborne Elementary School, an outdated building in nearby Bevinsville, to form South Floyd Elementary School. The new elementary school was established on a site out of the floodplain on an existing campus that previously housed South Floyd High School, which itself consolidated with another high school at a new location.
Hackworth did point out that the 2022 flood, like many that preceded it, delayed the start of the school year in Floyd County. But that year's delay was not because of damage to the schools—as had happened in the past—but was instead implemented to give families time to resettle following what, for some, was a life-changing event.
In the end, the relocations made sense for Floyd County Public Schools; it allowed them to lower flood risk at their schools, making them safer for the students, lowering the cost of recovery, and keeping unforeseen school closures to a minimum. Also, it's comforting to have a public building that can double as an emergency center when disaster does hit—as the steep, narrow hollows and valleys of eastern Kentucky are particularly prone to flooding.
Laura Lightbody leads The Pew Charitable Trusts' flood-prepared communities project.