National Rivers Month: A Chance to Honor Those Protecting America's Waterways
From West Virginia to Washington state, advocates are working to safeguard nature—and communities
National Rivers Month: A Chance to Honor Those Protecting America's Waterways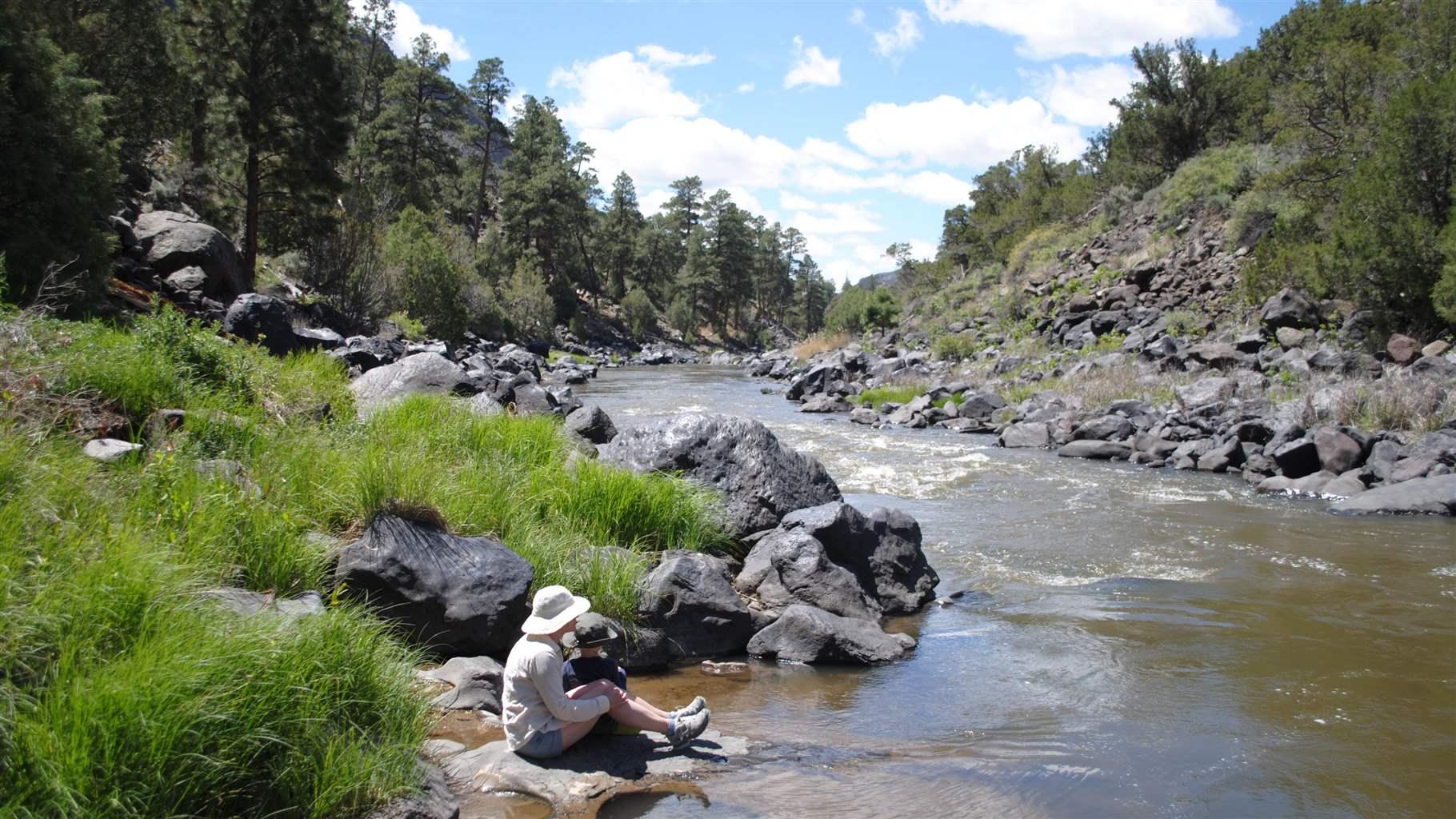 Across the United States, rivers flow through the lives of people and wildlife, delivering benefits that include critical habitat for aquatic species, clean drinking water, climate change resilience, flood mitigation, and recreational opportunities that help sustain local economies. Rivers are also a gathering place for communities, sustaining cultural practices both ancient and modern.
June is National Rivers Month, and to mark it this year The Pew Charitable Trusts is highlighting people around the country who work tirelessly to protect and restore this country's freshwater ecosystems. Here are just a few rivers that communities are working to restore and protect, or have already been protected:
The Pecos River in New Mexico is the lifeblood of a vibrant riverine ecosystem, supporting numerous endangered wildlife species while providing clean drinking water to surrounding communities and sustaining locally renowned trout fishing and whitewater boating. Thanks in part to a long history of stewardship among the local communities, most of the waters remain clean and healthy. The Upper Pecos also supports numerous plants and animals, including New Mexico's state fish––the Rio Grande cutthroat trout. Because of the work of Pew's partners, including Amigos Bravos and many others, the state government designated the Upper Pecos as Outstanding National Resource Waters last year, ensuring protection of the river for generations to come.
In 2022, the Colorado Water Quality Control Commission designated Escalante Creek in western Colorado an Outstanding Water in part because it is a valuable source of clean water and flows into the Gunnison River and the larger Colorado River basin. Escalante Creek also provides rare and critical habitat for fish and other aquatic species in an otherwise arid region of Colorado. And, when flows are sufficient, the creek's rapids challenge and excite experienced kayakers, helping support Colorado's vital outdoor recreation industry.
The Hamma Hamma River is one of 19 rivers and their tributaries on Washington state's Olympic Peninsula proposed for federal protection under the Wild Olympics Wilderness and Wild and Scenic Rivers Act. Fed by the Mildred Lakes within the Mount Skokomish Wilderness, the Hamma Hamma drops from the eastern slope of the Olympic Mountains into the Hood Canal, supplying clean, cold water that the area's local shellfish farms depend on. The scenic Hamma Hamma Falls are a popular recreational destination, cascading 75 feet into a spectacular gorge.
Preserving and restoring the free-flowing nature of streams and rivers is critical for overall ecosystem health, especially in light of climate change. This is especially true in the Cheat River watershed in West Virginia, where Friends of the Cheat is working to remove man-made barriers from waterways to restore passage for fish and other aquatic organisms and improve flood resilience for communities. On Indian Run, Friends of the Cheat will restore an ecologically important network of streams by replacing double culvert pipes with a bridge, freeing the stream to flow naturally underneath the structure and allowing native brook trout and other species unhindered passage. Converting the crossing to a bridge will also reduce the risk that the entire culvert and section of road would wash away during a flood.
Big Mill Creek, a tributary to the East Fork of the Scott River in Northern California, is a cold-water stream offering important refuge for salmonids in the face of drought and climate change. With funding from the California Department of Transportation, the conservation organization California Trout recently launched an effort to improve conditions in the creek for the species that rely on it. The Big Mill Creek Restoration Project includes modification of a culvert to allow aquatic species access to clean, cold water upstream and increasing shade cover to help keep waters at their historical average temperatures. The project will help multiple species, including coho salmon, steelhead, Pacific lamprey, Pacific giant salamanders, and marbled sculpins.
River advocates deserve praise year-round, including during National Rivers Month. Pew is honored to partner with so many dedicated people and organizations seeking to safeguard waterways and the flora, fauna, and communities that depend on them.
Patrick Lane and Jon Owen are officers and Carrie Sandstedt and Brett Swift are senior managers with The Pew Charitable Trusts' U.S. public lands and rivers conservation project.