White House Initiative Builds Momentum for Evidence and Equity Efforts
Diverse groups convene to leverage expertise from research, policy, practice, and community settings
White House Initiative Builds Momentum for Evidence and Equity Efforts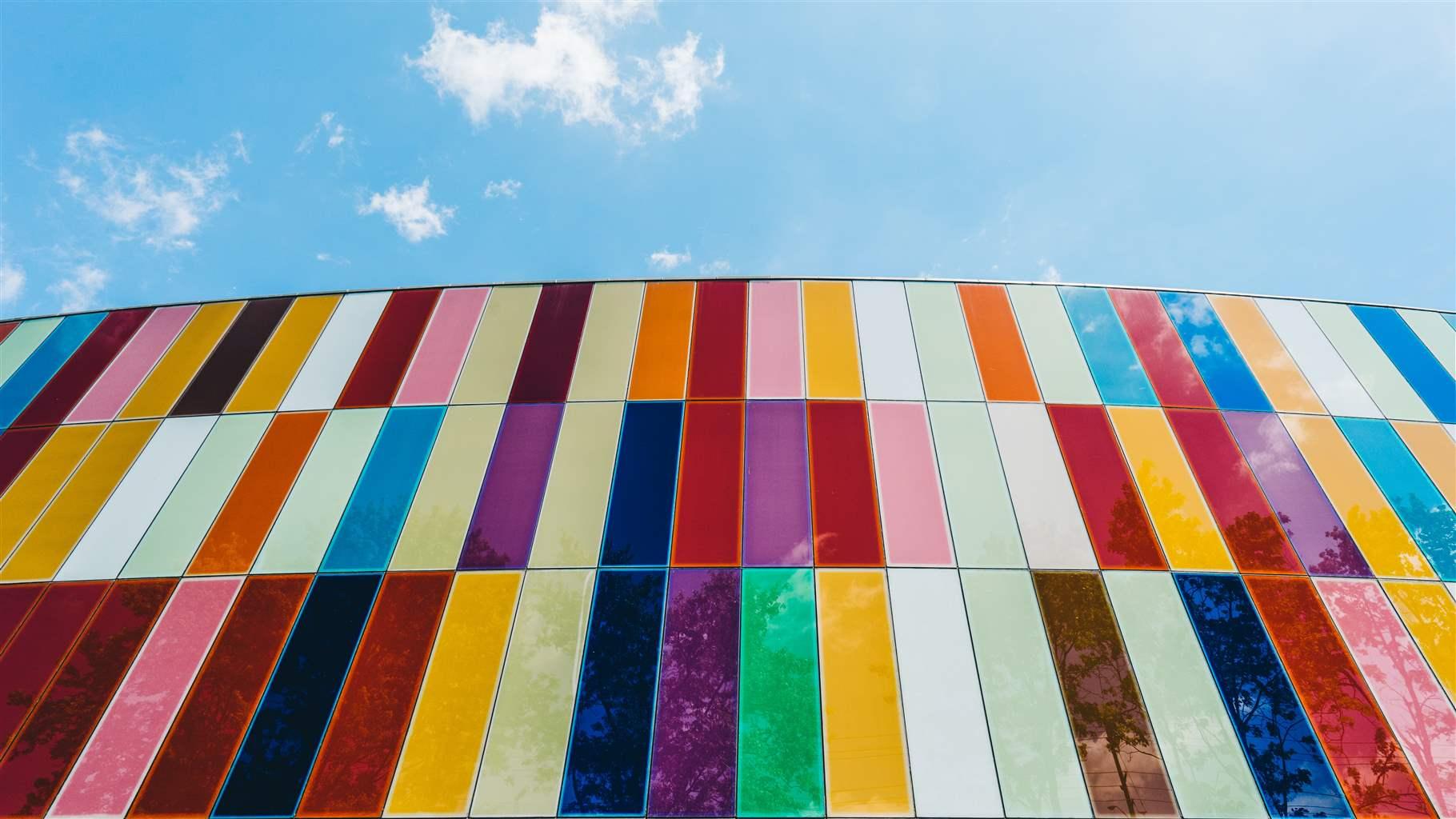 One year ago, the White House launched the Year of Evidence for Action. In the 12 months since, a diverse array of policymakers, researchers, practitioners, and community representatives has been gathering regularly to discuss ways to collaborate and embed evidence and equity in efforts to address persistent public policy challenges.
The administration's Office of Management and Budget (OMB) and the Office of Science and Technology Policy (OSTP) announced the initiative in April 2022 to "[accelerate] efforts to make evidence, data, and science central at the highest levels of federal decision-making." Shortly afterwards, The Pew Charitable Trusts' evidence project and OSTP co-hosted the year's first evidence forum. The June forum focused on how federal agencies can encourage inclusive engagement among a broad range of interested parties and how such efforts can bolster evidence-informed policymaking and shed light on untapped potential in communities.
Federal agency leaders, prominent academics, and others have said that the expertise of communities on the frontlines of today's most pressing challenges is too often left out of academic, government, and other efforts to address critical issues such as climate change and inequities in the nation's health and legal systems. Now, efforts are underway to change that.
On March 10, for example, the Urban Institute launched its Community Engagement Resource Center (CERC). CERC draws on and extends key Year of Evidence for Action themes by creating processes and systems that center communities and people with lived experience in policy, practice, and research. This recent event helped build momentum for the work of Pew's evidence project and federal initiatives that embed inclusion, equity, and evidence in policy and program decisions.
Progress in the Year of Evidence for Action
Over the course of the year, a wide range of other organizations co-hosted evidence forums with OMB and OSTP, including the Institute for Research on Race and Public Policy at the University of Illinois-Chicago, Policy Lab at Brown University, and Stanford Impact Labs. A variety of nonprofit research organizations also held events, including the Data Foundation, Urban Institute, Center for Tax and Budget Accountability, Federation of American Scientists, Results for America, Center for Global Development, and Health Effects Institute.
Designation of the Year of Evidence has helped to encourage organizations to come together around shared interests and common challenges. Pew built on this momentum by convening the inaugural Transforming Evidence Network Conference in October. The conference connected researchers, practitioners, policy professionals, funders, and others from different countries, policy sectors, and scholarly disciplines. This new community is united around a shared interest in strengthening capacity for creating evidence-informed and equitable solutions to societal issues.
In February, the Evidence-to-Impact Collaborative at Pennsylvania State University hosted a capstone forum entitled "Looking Back & Reaching Forward: Taking Stock of the Evidence Ecosystem Today & Tomorrow." Speakers—including Diana Epstein, leader of OMB's evidence team, Neeli Bendapudi, president of Penn State, and Angela Bednarek, director of the Pew evidence project—noted that the Year of Evidence for Action had created opportunities to make progress on using evidence to address public challenges. Many speakers emphasized the critical need to center equity and support coordination throughout the broad web of those who make, share, and use evidence to craft effective policies and programs.
To leverage the full potential of the moment, Jamila Michener, co-director of the Cornell Center for Health Equity, called for the recognition that evidence is better, more thorough, and ultimately more effective at improving outcomes when research institutions thoughtfully include more people, including government decision-makers, and perspectives in the research process.
Maintaining momentum
The evidence project and its partners coordinate the Transforming Evidence Funders Network and the broader sister network, The Transforming Evidence Network. Many network participants are leading efforts that align with activities in the Year of Evidence for Action. For example, the Kauffman Foundation, an active participant in both networks, provided support for the development of Urban's new center as part of the foundation's focus on community-engaged entrepreneurship research. To unlock the full potential of these and similar initiatives, frontline communities' priorities must be factored into decision-making processes in research, policy, and practice. CERC leaders are seeking to make this a reality by gathering strategies, practices, and resources for groups developing participatory and engaged approaches.
At the CERC launch event, Pew's Bednarek spoke about her team's efforts to support inclusive approaches to transform how evidence is made, shared, and used to deliver better, more equitable outcomes. For example, grantmakers that are part of the funders network share practices and processes that weave together scientific expertise, community voices, policy acumen, and practical know-how to inform decisions at key moments across the research funding cycle.
Bednarek presented alongside a diverse group of leaders in the field, including Harlan Pruden, who serves as Indigenous knowledge translation lead for the British Columbia Centre for Disease Control and co-founder of the Two-Spirit Dry Lab. Pruden spoke of fostering a research team that employs a version of Mi'kmaw elder Albert Marshall's "Two-Eyed Seeing approach," which combines Indigenous ways of knowing with western research. Pruden emphasized that all knowledge is relational and therefore their work prioritizes development of mutual, trusting relationships among researchers, community members, and other groups over other research outputs.
A wide range of groups are exploring the potential that collaborative and engaged research holds for developing better and more equitable solutions to society's most complex and urgent challenges. As momentum for this approach builds from the Year of Evidence for Action, the Community Engaged Resource Center and Pew's evidence project will each provide opportunities to share resources, lessons, and common challenges. Collaboration and coordination among the range of efforts underway can help drive large-scale, system-level changes that would be out of reach for individual organizations and initiatives typically siloed by policy sector, geography, or scholarly discipline.
Ben Miyamoto works for The Pew Charitable Trusts' evidence project.