Pew Launches Project to Advance Clean Grid, Reliable Energy Future
U.S. must quickly transition to renewable power sources
Pew Launches Project to Advance Clean Grid, Reliable Energy Future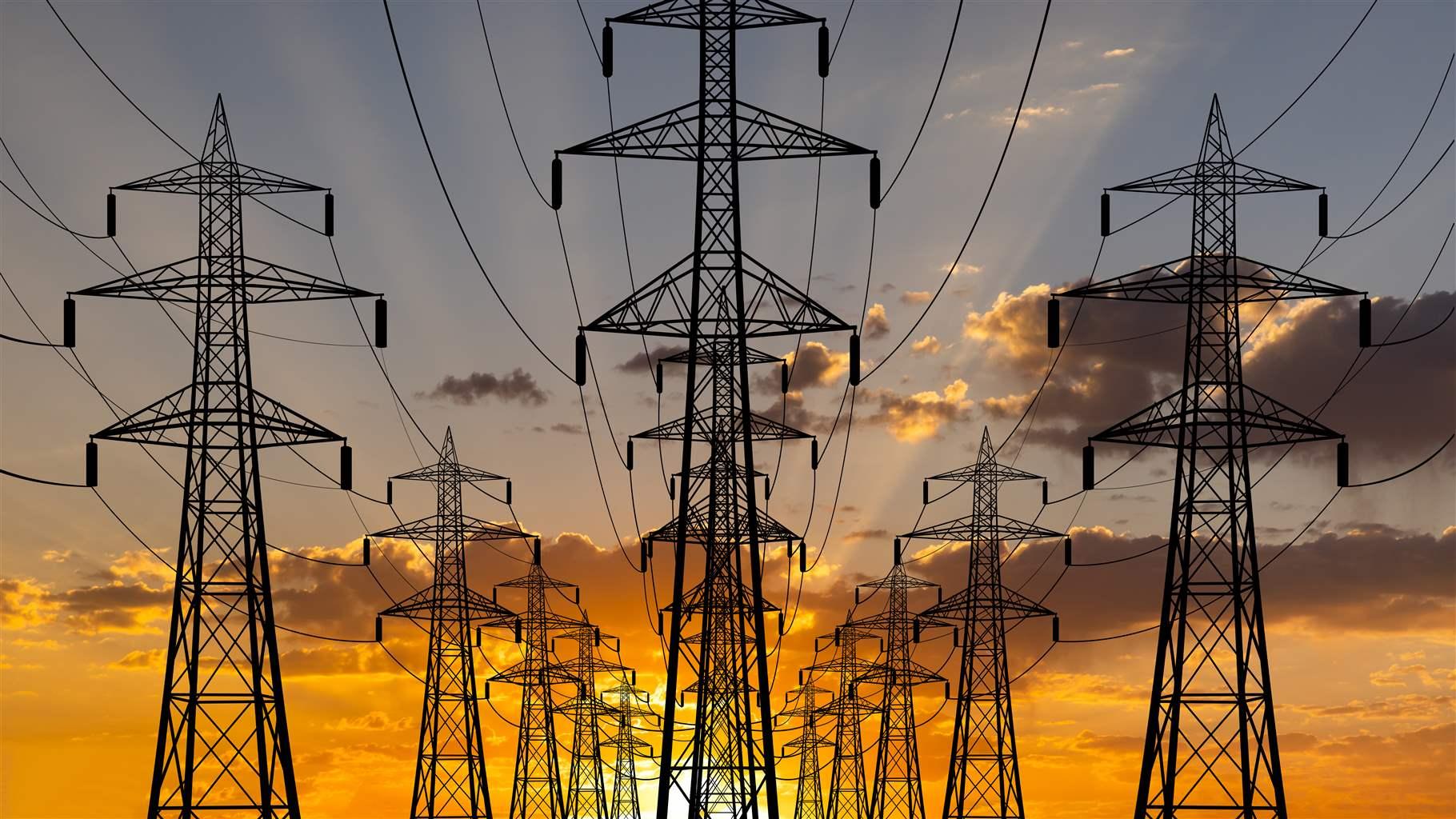 The U.S. energy sector is at an inflection point. How we heat and cool our homes and power our cars and industries is shifting to clean energy sources such as wind, solar, and batteries. Recognizing this, the federal government has recently provided unprecedented funding to spur rapid adoption of clean energy sources and to build the grid needed to connect wind and solar to homes, businesses, and communities. Accomplishing both improvements would promote economic development throughout the U.S. and reduce the country's carbon emissions.
To help drive those transitions, The Pew Charitable Trusts has launched its energy modernization project, an initiative to bring key stakeholders and decision-makers together to advance policy and regulatory solutions central to expanding clean energy. The work concentrates on three critical pathways aimed at achieving a low-cost, clean, reliable, and resilient energy future.
Modernizing the electric grid
The power grid is the backbone of the energy sector. Connected, secure, and high-capacity transmission lines are essential to delivering energy to homes and businesses. Research points to the need for billions of dollars in investment into transmission lines and other infrastructure to accommodate the rapid jump in solar and wind energy production and the increasing number of electric cars and trucks on America's roads.
The new federal funding is a much-needed opportunity, but the grid is overseen by a patchwork of local, state, and regional authorities who often lack the long-term, comprehensive planning and policy roadmaps needed to successfully modernize the U.S. energy sector.
Harnessing the power of wind
Offshore wind is poised for expansion in the U.S. to help meet low-carbon and clean energy goals and will bring with it new manufacturing, shipbuilding, and construction and maintenance job opportunities with the right policy environment. The federal government has set a goal to achieve 30 gigawatts of offshore wind by 2030. While we are already benefiting from the first offshore wind projects located in the Northeast, long regulatory timelines, an unprepared supply chain, and limited vessel capacity to actually move the turbines to the necessary ports is hindering industry progress. Much more investment, along with new policies and market certainty, is needed to realize the full potential of offshore wind.
Accelerating electric vehicle adoption
The increasing popularity of electric vehicles, which are expected to account for up to 50% of total car sales in the U.S. by 2030 according to a recent analysis by Bloomberg's New Energy Finance, underscores the need for new regional and state efforts to meet rising electricity demand—using renewable power sources—and to increase the number of vehicle charging stations, including in rural and low-income communities.
Over the next five years, Pew is committed to working with policymakers on both sides of the aisle, as well as industry and key stakeholders, to advocate for effective planning and policy tools and for funding mechanisms that leverage federal dollars to help the U.S. transition to a clean grid, harness offshore wind, and accommodate increased electric vehicle adoption. By focusing on these three challenges, our new project will advance solutions at a time when America's energy demands—along with the urgent need to address climate change and investment opportunities in the clean energy economy—are growing rapidly.
Laura Lightbody is the director of Pew's energy modernization project and the flood-prepared communities project and Yaron Miller is a senior manager with the energy modernization project.