River Advocates Urge Congress to Designate More Wild and Scenic Waterways
Tribal leaders, small business owners, and others cite value of healthy, free-flowing rivers
River Advocates Urge Congress to Designate More Wild and Scenic Waterways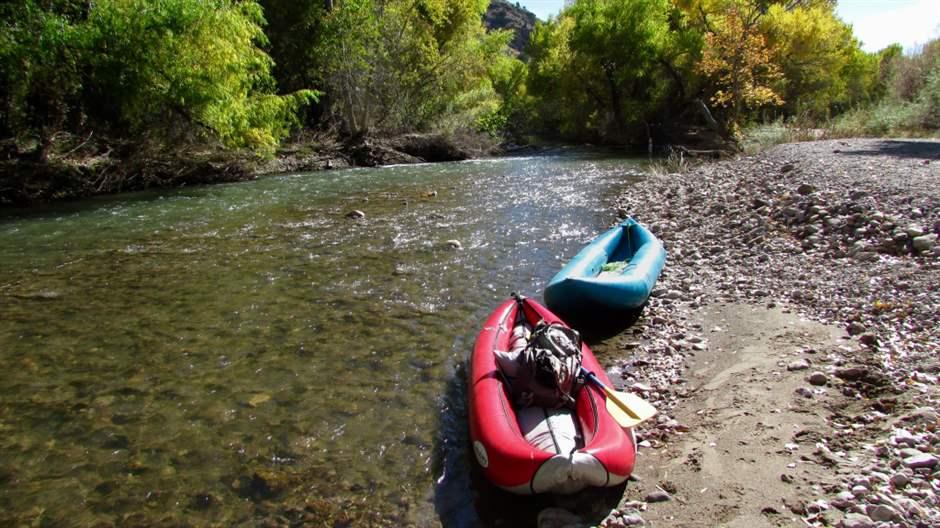 Clean, healthy rivers are important to the natural, cultural, and economic vitality of communities throughout the U.S. To help keep that reality top of mind, dozens of advocates from throughout the country gathered in Washington, D.C., during the annual Wild and Scenic Rivers Hill Week, March 6-10, to urge Congress to permanently protect some of the country's most vulnerable and remarkable rivers. The group met with more than 30 key lawmakers, congressional staff, and agency officials to call for the enactment of priority wild and scenic river proposals during this session of Congress.
Rivers provide essential ecosystem services such as clean drinking water, wildlife habitat, and recreational opportunities. Yet, many rivers in the U.S. are under threat from development, pollution, and climate change.
The Wild and Scenic Rivers Act of 1968 was intended to safeguard free-flowing waterways with outstanding "scenic, recreational, geologic, fish and wildlife, historic, cultural, or other similar values." The act has protected many worthy rivers, but many others that remain unprotected are in danger of being degraded or diverted.
Currently, the National Wild and Scenic Rivers System includes more than 200 rivers that total more than 12,000 miles of protection, but this is only a fraction of the 3.5 million miles of rivers throughout the country. The Wild and Scenic Rivers Coalition, of which The Pew Charitable Trusts is a member, is working to secure protection for more of our nation's rivers.
During the week, the coalition and constituent participants—which included Tribal leaders, small business owners, anglers, and other community members—advocated for 12 bills to expand the wild and scenic rivers network, including these five:
Pew will continue to work with Congress, Tribes, and stakeholders to pass these locally supported initiatives to safeguard these vital waters.
Brett Swift is a senior manager and Patrick Lane is an officer with The Pew Charitable Trusts' U.S. public lands and rivers conservation project.