Wildlife Crossings Along U.S. Roads Can Help Animals and Habitat Adapt to Climate Change
Pew joins experts in calling for policies to address transportation infrastructure and ecosystem resilience
Wildlife Crossings Along U.S. Roads Can Help Animals and Habitat Adapt to Climate Change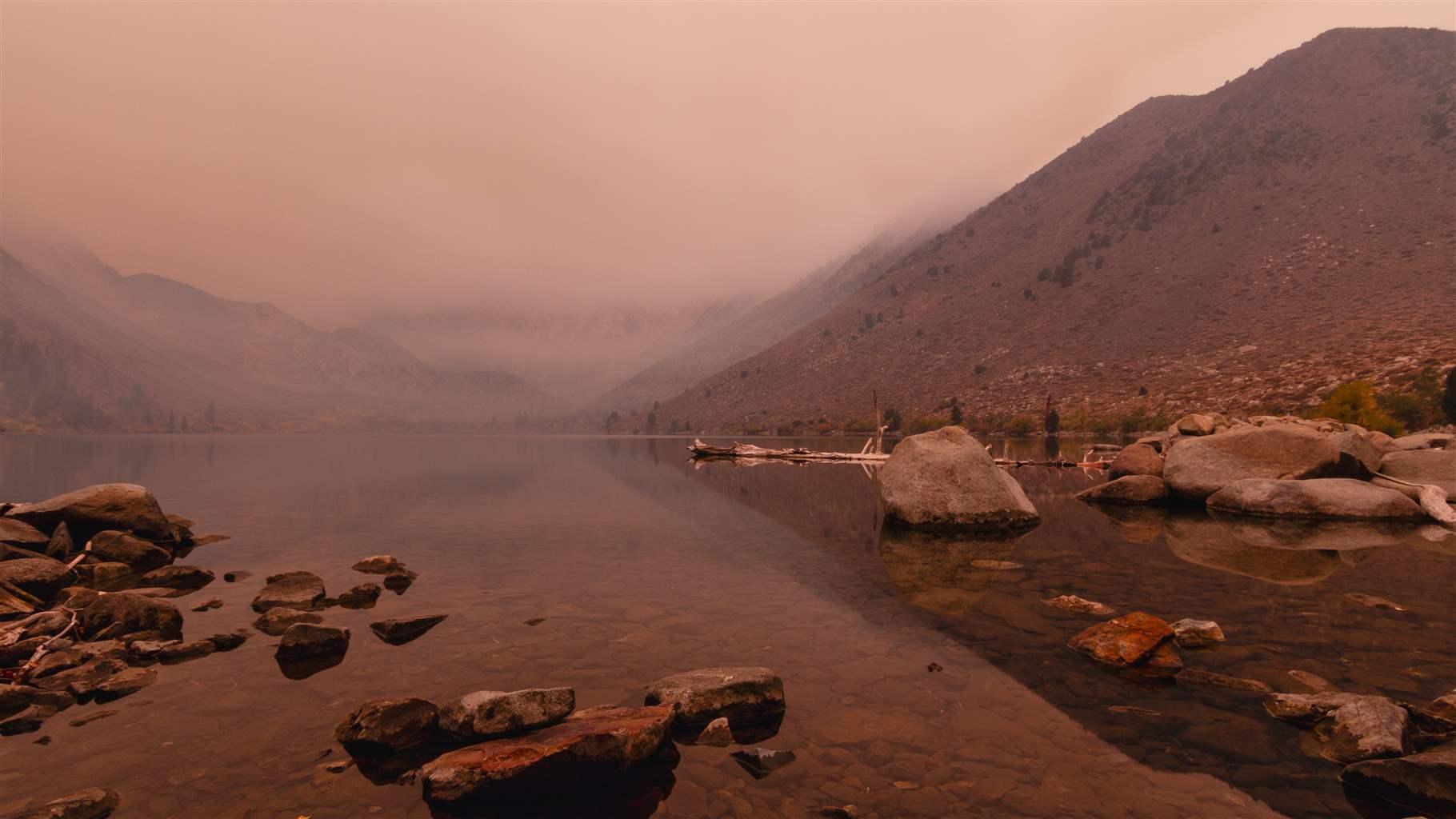 Editor's note: The headline was updated on Feb. 16, 2023, to clarify the relationship between wildlife crossings and climate adaptation.
Across the U.S., the success of wildlife crossings—bridges, underpasses, and culverts designed to help animals avoid vehicle traffic—is drawing a surge of interest from policymakers seeking to reduce wildlife-vehicle collisions and protect animals.
For example, a crossing along State Highway 9 in Colorado reduced such collisions by 90% from 2015 to 2020. And in Oregon along U.S. 97 near Lava Butte, collisions decreased by roughly 85% during a 2015-17 monitoring period. Wildlife-vehicle collisions on the nation's roads claim the lives of millions of animals—and kill or injure tens of thousands of people—each year.
Recent advances in research and technology have helped agencies precisely site wildlife crossings in the places they'll do the most good, for both motorists and animals. Now, as many species' ranges and habitat shift because of climate change, experts say that wildlife crossing structures can provide the added value of helping animals adapt.
To broaden awareness of this emerging research, in November Pew convened leading wildlife and climate experts from throughout the country to analyze and address how wildlife crossings can address climate change and contribute to resilient ecosystems. The experts, who included researchers and policy professionals from the public and private sectors, co-authored a consensus statement and recommendations for including wildlife crossings in local, state, and federal climate adaptation strategies.
The group agreed that "(w)arming temperatures, shifting precipitation patterns, and more frequent and severe climate-exacerbated disasters are transforming habitats, prompting wildlife to shift their ranges, and compromising infrastructure, among other impacts." They added that wildlife crossings offer the potential to "enhance the resilience and adaptive capacity of ecosystems and infrastructure in the face of changing climatic conditions."
The ability for animals to migrate and move in response to changing conditions or extreme weather is fundamental to ecosystem resilience, helping to ensure not only one species' survival but the broader balance of predators and prey, and healthy habitat. Throughout the country, roads and highways often bisect—and in some cases fully block—those natural routes; wildlife crossings can maintain or restore key ecological connections while lowering the risk of road accidents. In many places, for example, governments are replacing or upgrading culverts to accommodate an increase in flooding. In doing so, they have an opportunity to factor wildlife passage into the design, making both the infrastructure and ecology of the surrounding area more resilient.
The consensus statement offers federal, Tribal, and state decision-makers a suite of options and recommendations for how to best incorporate wildlife crossings into transportation planning. For example, the experts recommend that state and federal agencies invest in and support modern and innovative wildlife crossing plans and designs while also applying Indigenous knowledge and the best available science.
The recommendations include guidance for prioritizing crossing investments in landscapes that have a high degree of resilience in the face of climate change, such as East Vail Pass in Colorado, and establishing permanent federal funding mechanisms that support climate-informed wildlife crossings.
The consensus statement and recommendations come at an important time as federal, state, and Tribal governments increasingly embrace wildlife crossings while grappling with how to best respond to climate change. Transportation infrastructure designed with ecosystem and climate resilience in mind benefits both the built and natural environments. Decision-makers now have more of the building blocks they need to design policy and funding streams to help the country weather the changes that lie ahead.
Matt Skroch is a project director and Leslie Duncan is a senior officer with The Pew Charitable Trusts' U.S. public lands and rivers conservation project.