How 4 States Advanced Flood Resilience in 2022
Amid record natural disasters, governments protect residents and plan for future flooding
How 4 States Advanced Flood Resilience in 2022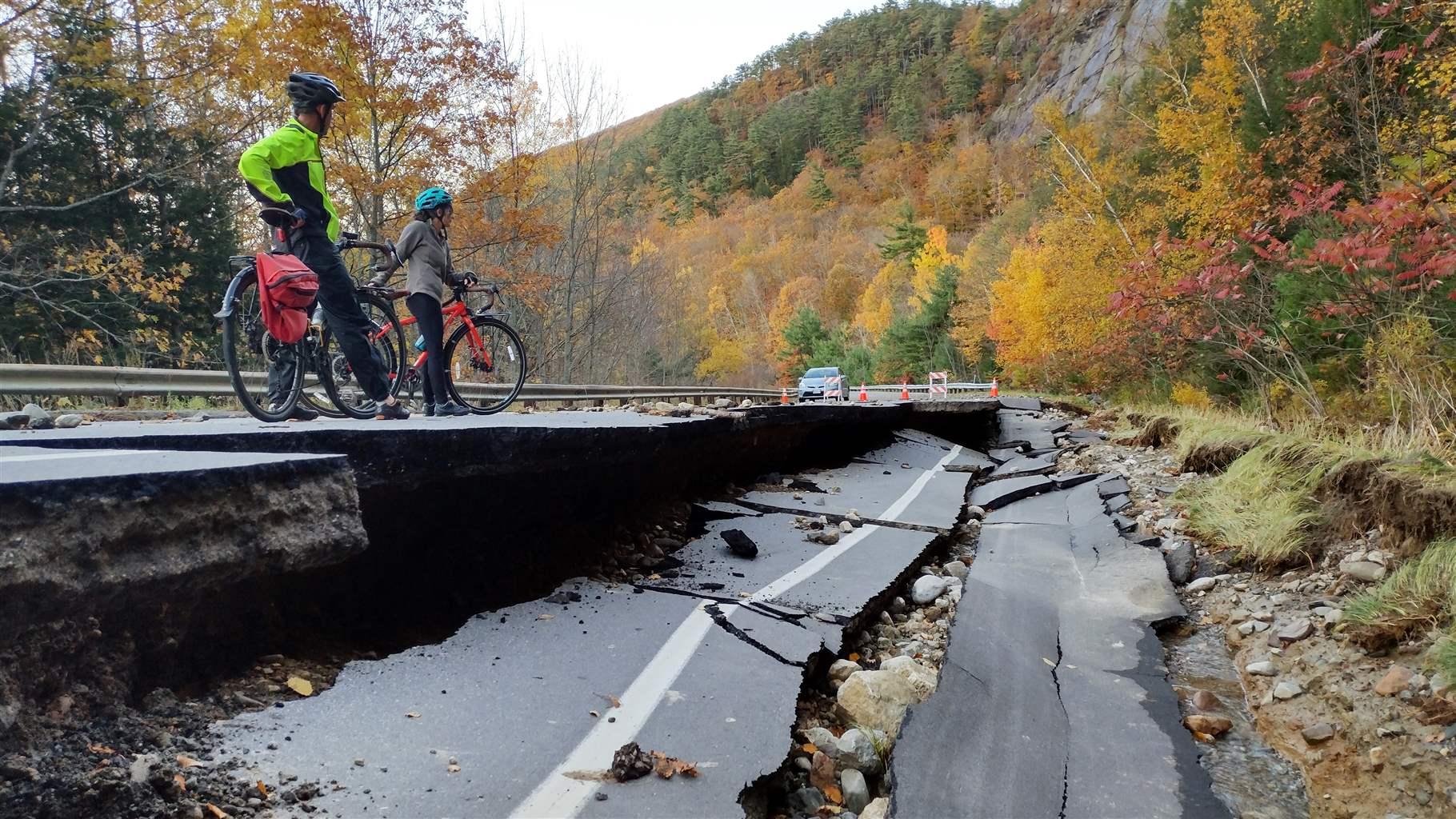 Throughout the country, states made great strides in 2022 to advance flood resilience. This included creating offices dedicated to planning for flood risks, funding flood-resistant infrastructure projects, and focusing development in areas less exposed to flood risk. The following states stood out last year by passing new policies, launching programs, and using updated flood data to drive decision-making.
South Carolina assesses extreme weather vulnerability
Last year, the South Carolina Office of Resilience (SCOR) released two reports about climate risks and flood vulnerability across the state—key steps in developing its Strategic Statewide Resilience and Risk Reduction Plan, which is expected to be completed this summer. The agency partnered with the University of South Carolina, the State Climatology Office, and the South Carolina Sea Grant Consortium to study climate trends and projections. SCOR also released a preliminary flood vulnerability assessment that evaluates flood risk and how socioeconomic factors such as poverty and housing access can make communities more vulnerable to flood impacts. This study combined data from state, federal, academic, and nonprofit sources, including advanced climate risk data and the Social Vulnerability Index, which was developed to identify areas with lesser capacity for flood preparedness and response. These studies will inform current and future community resilience needs and priorities across South Carolina.
Maine program advances local planning and climate resilience
In 2022, communities across Maine received a total of $5.4 million to support local climate action, including flood resilience planning and projects, through the Community Resilience Partnership. Launched in 2021 and managed by the Governor's Office of Policy Innovation and the Future, the partnership supported local efforts, such as vulnerability assessments and adaptation plans, in 127 member communities in its first year. The partnership also provides local leaders with resilience training, peer learning, and networking opportunities to help communities that have limited staff, expertise, and funding. The program follows the 2020 Maine Won't Wait plan for climate action, which set a goal for 100 communities to develop local resilience plans by 2023.
North Carolina commits to resilient state buildings and infrastructure
In 2022 the Tar Heel State continued to advance the goals of the 2020 North Carolina Climate Risk Assessment and Resilience Plan. Last July, Governor Roy Cooper (D) signed Executive Order 266 calling for flood-resilient construction of state-owned buildings. The order directs state agencies to develop a process to avoid construction of schools, hospitals, and other facilities in current or projected areas with high flood risk. New state construction in areas that might be affected by flooding or sea-level rise will also be subject to building standards that minimize such risks. Further, the state will explore how to incorporate nature-based infrastructure, which might include restoring floodplains and installing living shorelines, in state construction projects to limit flood risk.
North Carolina communities continued to develop vulnerability assessments and identify priority flood risk management projects through state-led coastal and rural resilience programs. The state also kicked off a new flood resilience planning initiative, the North Carolina Flood Resiliency Blueprint, which will evaluate risks and resilience opportunities throughout jurisdictional boundaries; it is a key provision of 2021 legislation that funded stormwater management and nature-based flood solutions.
Innovative New Jersey rule ensures new development and minimizes inland flood risk
In December 2022, the New Jersey Department of Environmental Protection released a proposed Inland Flood Protection Rule, which would require that development decisions be informed by updated precipitation data and climate projections. In September 2021, the remnants of Hurricane Ida dropped up to 10 inches of rain in northern and central New Jersey, causing record flooding and 30 deaths. Ida was not the first major storm to show that New Jersey needed to improve its policies and plans to handle a changing climate and increased flooding. The new rule would draw on the "New Jersey Scientific Report on Climate Change" and a Cornell University study of projected precipitation totals—and also factor in a higher margin of safety for designing and building structures in flood-prone areas.
The Inland Flood Rule was developed through the New Jersey Protecting Against Climate Threats initiative to update environmental regulations for climate impacts. The completion of the rule, expected in 2023, will advance the first priority of New Jersey's 2021 Climate Change Resilience Strategy, which is to build resilient and healthy communities.
There is more work to be done to address looming flood challenges
While the U.S. faced over $165 billion of extreme weather-related damage in 2022, states acted to advance community resilience and invest in climate-ready infrastructure. Maine, New Jersey, North Carolina, and South Carolina offer models for states grappling with deadly, damaging floods. States must develop and reference up-to-date and forward-looking precipitation and flood data to understand risk statewide; conserve and restore natural features that enhance resilience; and provide direct, meaningful support for communities and residents. These innovative state programs and policies, along with proactive planning, will help communities across the U.S. withstand future floods.
Kristiane Huber works on local and state-level resilience policy and planning for The Pew Charitable Trusts flood-prepared communities project.