In Colorado, A New Plan Aims to Protect Wildlife Migration Routes
Action would affect millions of acres across the state
In Colorado, A New Plan Aims to Protect Wildlife Migration Routes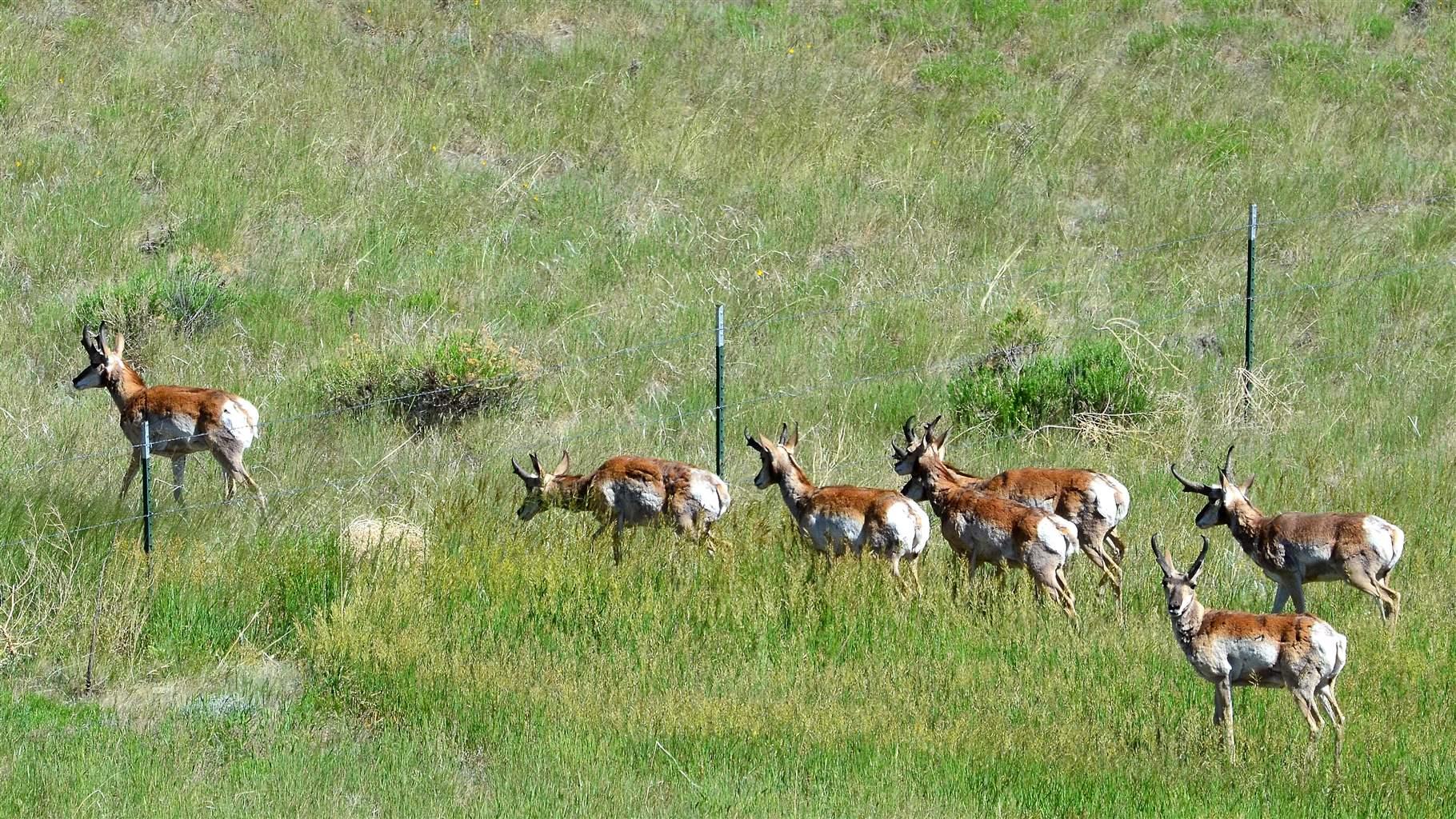 Many wildlife herds depend on ancient migration routes to survive, journeying from tens to hundreds of miles each fall and spring to find fresh forage, avoid harsh weather, and reproduce. Armed with new science on wildlife migration and habitat connectivity, federal and state policymakers and wildlife managers, along with Tribes, are rethinking how to manage big game and the lands they inhabit.
For example, in July, the Colorado office of the Bureau of Land Management (BLM) announced a major overhaul in how it will manage the habitat of the hundreds of thousands of elk, deer, and pronghorn that live and migrate within the state.
Specifically, the office said it would amend all of the state's resource management plans (RMPs)—which provide guidance on how the BLM lands should be managed—in order to conserve big game migration corridors and other important habitat. The management decisions that result from this process have the potential to affect a significant portion of the 8.3 million acres of BLM lands in Colorado and an additional 4.6 million acres of state, local, and private lands on which the BLM manages subsurface mineral rights.
Outcomes might include restrictions on surface disturbance in high priority habitat, the prioritization of restoration projects in migration corridors, or other actions intended to maintain functional connectivity for big game. BLM has signaled that it will likely change how it manages oil and gas development on these lands. The agency currently manages 4,712 federal oil and gas leases on 3.7 million acres of public land across the state. The Pew Charitable Trusts, along with numerous wildlife and sporting groups, have encouraged BLM to expand the project's scope to address other major threats to migrating wildlife, such as renewable energy development, recreation, and road/trail densities. The exclusion of bighorn sheep from BLM's proposed planning outline is also a concern, as wild sheep depend on migratory corridors to access different habitat patches throughout the year.
The BLM's proposed amendment of Colorado RMPs comes at a good time, as state agencies are currently implementing their own plans for conserving migrating wildlife. For example, the Colorado Department of Transportation, in collaboration with Colorado Parks and Wildlife, is following through on a law enacted earlier this year that facilitates the construction of wildlife crossings along the state's burgeoning highway system.
This work dovetails with BLM's habitat conservation goals, and together the efforts will provide a comprehensive approach to maintaining or restoring ecological connectivity throughout the state. These initiatives are extremely timely, as threats loom. A Colorado Parks and Wildlife 2020 status report on big game winter range and migration corridors finds that a prolonged and ongoing drought, increased number of residents, energy development, expanding outdoor recreation, and roadways are taking a toll on wildlife populations.
Colorado policymakers, land and wildlife managers, and their federal partners understand that bold action is needed to protect migrating wildlife and healthy ecosystems, and support the state's robust outdoor recreation economy. Hunting, angling, and wildlife watching generate $5 billion and support 40,000 jobs each year in the state. Additionally, the Colorado BLM's management changes can serve as a template that other BLM state offices can replicate to safeguard wide-ranging wildlife. With strong collaboration between federal and state agencies and wildlife experts, such as the partnerships that have formed in Colorado, there is hope for effectively sustaining the American West's iconic wildlife and the communities that depend on them for their economic well-being.
Matt Skroch is a project director and David Ellenberger is a senior associate with The Pew Charitable Trusts' U.S. public lands and rivers conservation project.