Colorado Leads States in Protecting Wildlife Migration Corridors
Highway crossings, research, and other actions are making roads safer for drivers and animals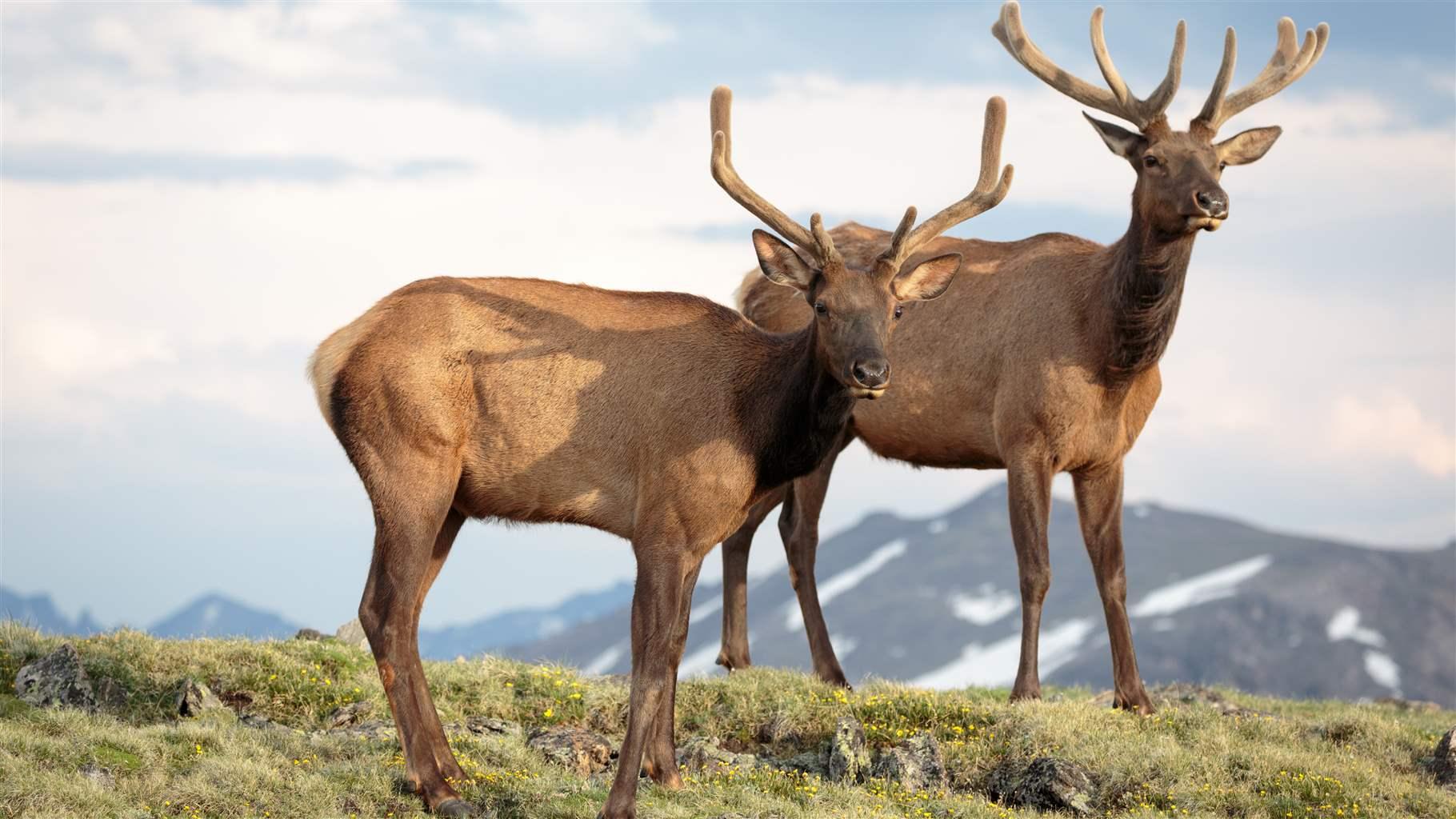 On Aug. 21, 2019, in a canyon west of Denver, wildlife experts, transportation officials, and a parking lot full of stakeholders gathered to watch Colorado Governor Jared Polis sign an executive order that catapulted state agencies into a frenzy of action focused on identifying and conserving wildlife migration corridors. Since then, Colorado has developed some of the most advanced and groundbreaking migration policy in the nation.
In the spring of 2020, Colorado Parks and Wildlife (CPW) released the first of two reports, mandated by the executive order, that summarized current knowledge and the best available science regarding the state's big game herds and the challenges of conserving these animals. And this summer, the Colorado Department of Natural Resources (DNR) is expected to release a second report that will recommend additional policy, regulatory, and legislative initiatives to build upon the order.
Separately, the Colorado Legislature signaled that it is also interested in advancing wildlife corridor conservation and habitat connectivity. The bipartisan Colorado Habitat Connectivity Senate Joint Resolution 21-021 sailed unanimously through both chambers of the Legislature and was enacted in June. Though nonbinding, the resolution should help build momentum among lawmakers and stakeholders to continue to address habitat fragmentation, facilitate wildlife movement, conserve ecological connectivity, and reduce collisions between motorists and wildlife.
New state stimulus dollars also helped create and fund a CPW habitat connectivity coordinator position, a move that Pew and other conservation groups advocated for. This position could prove significant as the agency looks to help the state attract resources from potentially expanded federal programs in the Department of the Interior, and from a new grant program—part of surface transportation reauthorization legislation being negotiated in Congress—to fund wildlife crossing infrastructure.
Colorado policymakers have also advanced other solutions to facilitate safe wildlife movement. In 2016, the Colorado Department of Transportation (CDOT), with support from a host of partners, completed a state-of-the-art wildlife overpass and underpass system on an 11-mile stretch of Highway 9 between Silverthorne and Kremmling, reducing wildlife-vehicle collisions by 90%. By the end of this year, CDOT will have identified and prioritized all the collision hot spots across the state. And this summer, the agency is breaking ground on a large wildlife crossing project on U.S. 160 near Chimney Rock National Monument.
But the state shouldn't stop there. Colorado decision-makers can build upon their success by:
Allocating surplus/stimulus funding to wildlife crossing infrastructure through the state legislative appropriations process. Because of federal stimulus dollars provided through the CARES Act and a decrease in state spending, Colorado has a rare opportunity to direct surplus discretionary funding toward specific wildlife crossing projects. A number of "shovel ready" projects are waiting for funds.
Funding a connectivity coordinator position at CDOT to partner with CPW's newly created position. Having dedicated staff that can address wildlife needs while tending to CDOT's core mission will benefit both drivers and wildlife. And if the federal transportation bill passes with the provision allocating millions of dollars for wildlife crossing grants, the agency will need personnel to manage spending of that money.
Providing modest public funding to support the work of the Colorado Wildlife and Transportation Alliance, a key public-private partnership fueling collaboration between state agencies and stakeholders to provide safe passage for people and wildlife in Colorado. The alliance played a significant role in the development of the Western and Eastern Slope Wildlife Prioritization Studies;.
Advancing the most promising policy ideas from the forthcoming DNR policy report. This could include expanding the scope of the 2019 executive order beyond big game to include all of Colorado's native species, funding mechanisms such as a state wildlife trust fund, and advancing a statewide habitat connectivity strategic plan.
Securing the Bureau of Land Management's initiation of a planning process that identifies and conserves wildlife migration habitat through the amendment of relevant statewide Resource Management Plans. Ultimately, migration routes need to be conserved, and one of the most effective ways to do so on public lands is to ensure that management plans include sufficient protection measures for these critical corridors.
Colorado is distinguishing itself as a national leader in science-based management of wildlife corridors. Further progress would demonstrate state officials' commitment to providing safe passage on the Centennial State's roads for wildlife and humans alike.
Matt Skroch is a project director and David Ellenberger is a senior associate with The Pew Charitable Trusts' U.S. public lands and rivers conservation team.