Senate Committee Advances Legislation to Strengthen Oversight of Diagnostic Tests and Dietary Supplements
Congress must maintain and enact the bill's consumer protections 
Senate Committee Advances Legislation to Strengthen Oversight of Diagnostic Tests and Dietary Supplements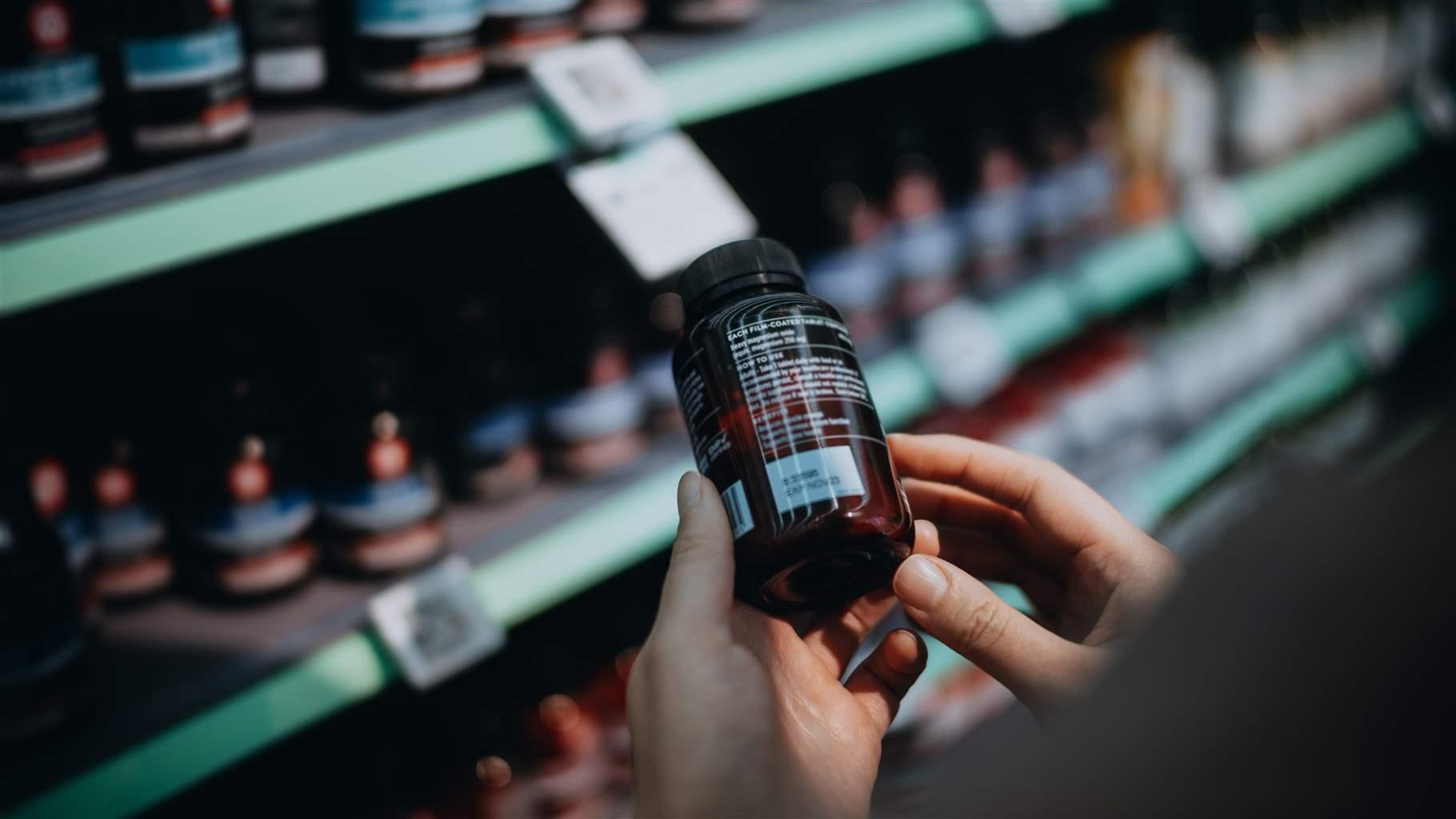 The Senate Health, Education, Labor, and Pensions Committee in June approved legislation that would fill critical oversight gaps regarding two widely used health products: diagnostic tests and dietary supplements. The move represented an important step toward greater safety and peace of mind for American consumers.
The Food and Drug Administration Safety and Landmark Advancements (FDASLA) Act of 2022 would deliver new protections by giving FDA clear authority to monitor the performance of all diagnostic tests on the market and would require, for the first time, that dietary supplement manufacturers uniformly disclose their products and ingredients to the agency.
Patients and their doctors routinely rely on diagnostic tests that analyze blood or other specimens to guide life-changing medical decisions. According to research commissioned by The Pew Charitable Trusts, an estimated 3.3 billion of these tests are run each year. However, despite the serious or even deadly potential consequences of inaccurate test results, under current federal policy, thousands of laboratories can bring tests to market without demonstrating their reliability to FDA simply because those tests have been created and used exclusively in a single lab. And when inaccurate, flawed, or fraudulent tests harm patients—for example, by leading them to pursue unnecessary, invasive treatments—these labs are not required to publicly report those adverse events. For this reason, the extent of patient harm caused by such "in-house" tests is unknown, but experts have raised concerns for decades and credible reports show the risks of limited oversight.
The legislation would address these regulatory gaps and strengthen patient protections through new safeguards that enable FDA to more effectively monitor the tests' performance and intervene when test developers put patients' lives or health at risk. FDASLA would require that labs register their tests with FDA, notify the agency when patients are harmed because of inaccurate or faulty tests, and get FDA approval before marketing high-risk diagnostics.
The bill also would make long-overdue progress on dietary supplement safety. Most Americans report using supplements, but FDA has limited ability to shield consumers from unsafe ingredients or deceptively marketed products. The agency has no way of knowing for certain what supplement products are being sold or what's in them—glaring regulatory deficiencies that have hurt consumers.
FDASLA would proactively address these gaps by requiring that supplement manufacturers provide FDA with an up-to-date list of each product on the market and its ingredients, a requirement that 95% of adults support. Mandatory FDA product listing would help the agency quickly and efficiently identify potentially dangerous supplements and remove them from the market. FDA could also use the information to set up an easily accessible public database to help consumers make more informed purchasing decisions.
Pew is one of a range of organizations that have encouraged greater federal oversight of routinely used tests and supplements. For instance, in a June statement, Friends of Cancer Research, which works to advance life-saving treatments for patients, said, "We support the goal to create a regulatory framework that uses a risk-based approach for evaluating tests, regardless of where the test is developed. Having a subset of tests excluded from such a framework would result in continued inconsistencies and jeopardize optimal patient care."
And US Pharmacopeia (USP), a nonprofit organization working to build trust in and improve safety standards for medicines and dietary supplements, told Pew, "In the interests of consumer health and safety, USP supports the modernization of dietary supplement regulation to require the establishment of an FDA-administered mandatory product listing (MPL) regime for dietary supplement products that will add much-needed transparency and oversight to the growing supplement industry. We encourage Congress to pass this legislation calling for implementation of MPL. We also strongly encourage continued discussions to explore additional reforms to strengthen the regulatory paradigm for dietary supplements, improve quality and safety, and build public trust."
The essential reforms in FDASLA would ensure that Americans can trust the results of diagnostic tests and feel more confident in the safety of the dietary supplements they take. As the bill moves forward, federal lawmakers should ensure that the final version includes vital provisions that strengthen FDA's ability to protect patients and consumers.
Mike Dobias leads research and advocacy efforts for The Pew Charitable Trusts' health care products project.