Chile's New Tictoc-Golfo Corcovado Marine Park Protects Habitat for Blue Whales and Other Species
Designation of 101,900-hectare area is a first in the ecologically rich Chiloense region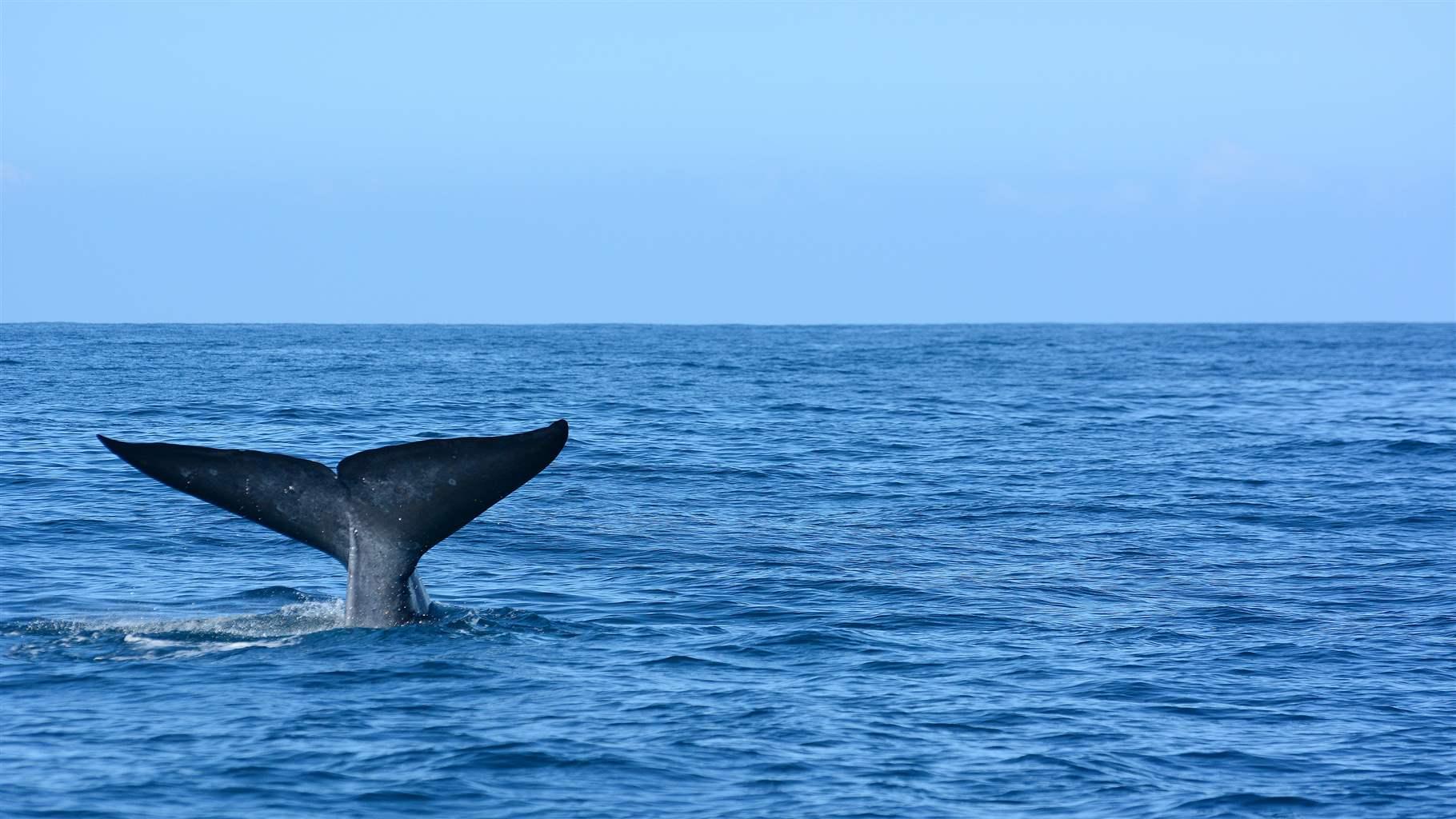 In the north of Chilean Patagonia, where the Los Lagos and Aysén regions share a border, sits one of the most biodiverse marine spaces in the southern cone: the Chiloense ecoregion. The abundance of zooplankton and phytoplankton makes this area an ideal feeding ground for numerous species and supports rich marine biodiversity. Today, in large part because of 20 years of persistent science-based advocacy led by the nonprofit Melimoyu Foundation and the Blue Whale Center—with the support of local communities and a diverse group of other organizations in the Patagonia Mar y Tierra coalition—the Chilean government designated the Tictoc-Golfo Corcovado Marine Park.
The move protects 101,900 hectares (393.5 square miles) with unique ecological value. Numerous species feed and breed in the area, including blue, humpback, and pilot whales; Chilean dolphins; and several species of marine birds.
The designation of Tictoc-Golfo Corcovado Marine Park also creates an opportunity for sustainable development in the Patagonian gateway communities of Chaitén and Puerto Raúl Marín Balmaceda. The latter, with 239 inhabitants, is the oldest town in the Aysén region and has experienced a dramatic decrease in population, losing 23% of its residents in the past two decades, mostly because of a lack of jobs. The proximity to a protected area should boost tourism and research and help ignite an economic boom.
The marine park is the 11th to be created in Chile, the largest in its continental marine area, and the only one in the Chiloense ecoregion—an area situated between Chacao and the Taitao Peninsula, where less than 0.1% of the marine area is protected so far.
This new protected area joins a mosaic of terrestrial and marine protected areas, including the Corcovado and Melimoyu national parks, the Coastal Marine Area of Native Peoples Desert Islands, Chaitén Coast, the Pitipalena Añihué Multipurpose Coastal Marine Area, and four other private protected areas.
Following this recent designation, Pew's Chilena Patagonia project and the Melimoyu Foundation will continue to support the development of a management plan for the marine park that will involve Indigenous and local communities, who were instrumental in creating this protected area.
Makarena Roa works on The Pew Charitable Trusts' Chilean Patagonia project.