Civil Court Litigants in Pennsylvania Adjust to Virtual Tools
With mixed results, users test online hearings and e-filing systems ramped up during the pandemic
Civil Court Litigants in Pennsylvania Adjust to Virtual Tools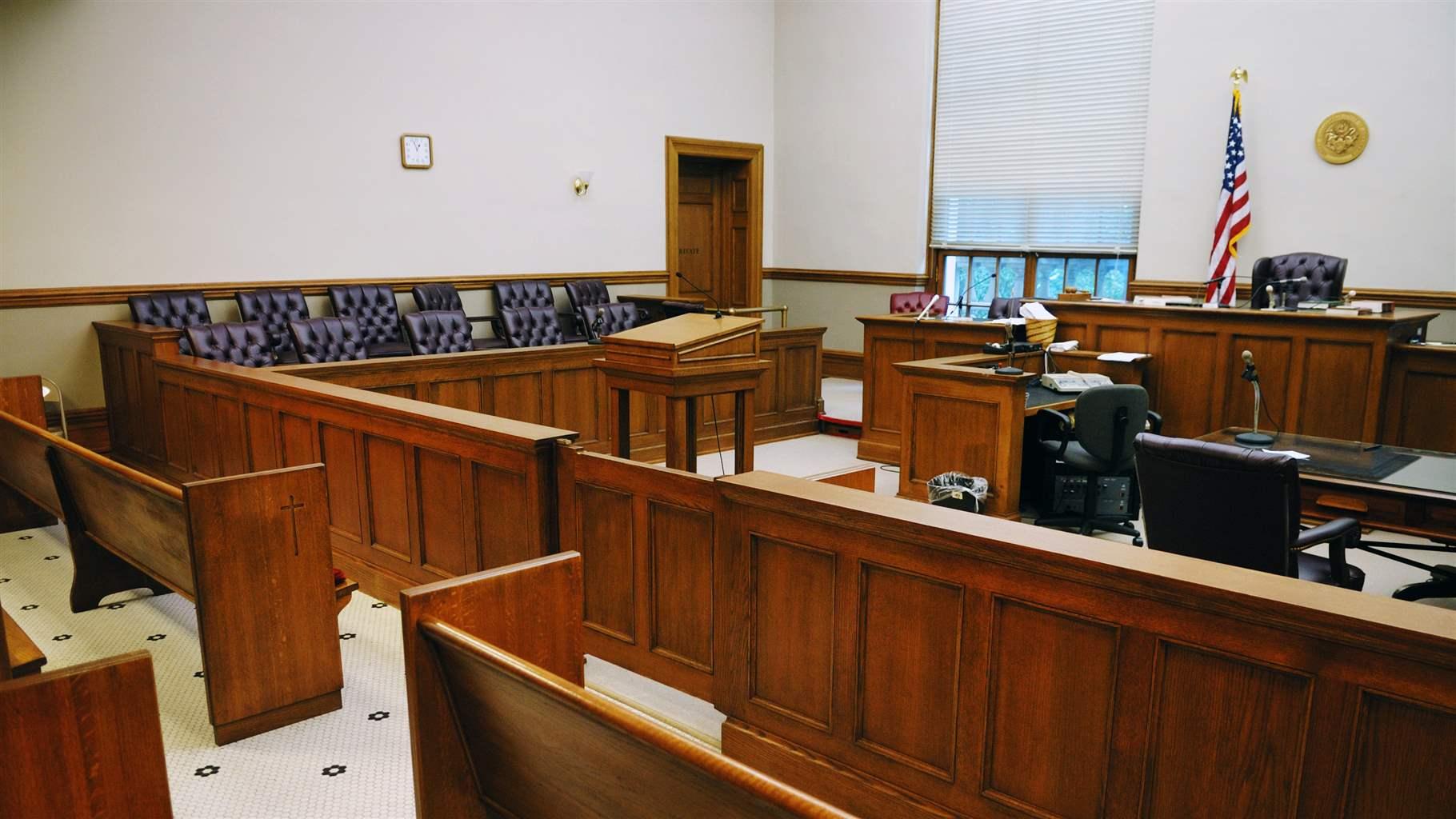 Before the pandemic shuttered courthouses across the country, one woman who found herself a litigant in the Philadelphia family court drove hundreds of miles, multiple times a year, for court appearances. After leaving Pennsylvania to be closer to family, this woman, who did not want her name used because of the nature of her case, estimates that she spent at least $500 each time she traveled back and forth for custody and child support matters. "[It] was really killing funds that could have been saved and used in some other way," she says.
When courts began moving to virtual hearings as COVID-19 spread in March 2020, the woman and her family benefited immediately. Court dates no longer required her to miss work, pull her kids out of school to travel, or rent a car. Most importantly: She and her children no longer had to be in the same room as their abuser. "[N]ot having to physically be in the courtroom with [him] has been the greatest thing … and the most impactful thing," she says.
On the other hand, another woman who still lives in Philadelphia has had a more difficult experience with virtual court operations. The woman, who also did not want her name used because of the nature of her case, once spent an hour on the phone trying to determine the status of her child support case to no avail. Two hearings were canceled without notice. "I prefer face-to-face," she says. "They could've told me the judge wasn't showing. They need better communication."
Courts nationwide quickly set up online systems to remain operational as the COVID-19 emergency took hold in early 2020: Every state and Washington, D.C., allowed for or required virtual hearings, and 10 states adopted e-filing mechanisms for the first time. But the gaps in service observed during 2020 and 2021 offer important lessons.
In a recent report, The Pew Charitable Trusts examined the rapid improvements in court technology and whether they made the civil legal system easier to navigate. Online court processes and proceedings have clear benefits: They eliminate the need to travel, secure child care, or take time off work. But, in some instances, court technology was not helpful, or even usable, for certain court users, especially those with disabilities, limited English proficiency, or unreliable Wi-Fi access. People using complex online legal systems without the help of an attorney also faced challenges.
Despite her positive assessment, the woman traveling from out of state still says she faced technical difficulties with Zoom hearings and uploading paperwork related to her case—even with the help of a lawyer. Submitting income verification documentation online was nearly impossible. She found the instructions so confusing and the system so complicated that even a court employee she reached by phone didn't understand the intricacies of the website. In the end, her lawyer had to print the documents and deliver them to her in person at the court so she could complete them offline.
"If I didn't have legal … representation, I have no idea how I would have gotten through all of this," she says.
Now that courts are resuming some in-person operations, officials are seeking ways to improve technology tools, examine their usefulness, and decide which ones to continue using.
Leslie Allen, an attorney with Philadelphia Legal Assistance, says that improvements can be made to online legal processes. Family court litigants, for example, had to file some documents via email while courts were closed; a secure, trackable online system would've been preferable. Still, Allen says that online filing and virtual proceeding options have been highly effective, especially in cases involving abuse.
"Allowing litigants to remotely file for [protective orders] is very successful in many other locations and was working well during the closure,'' she explains. "For family safety, this option helps stop violence and saves lives."
Unfortunately, Allen says, remote filing and virtual hearings have all but ended in Philadelphia family court. "The professional community, and much of the court, agree that this was a huge missed opportunity to create longer-term, positive change."
Judge Barbara McDermott of the Philadelphia County Court of Common Pleas says that continued use of court technology varies from county to county in Pennsylvania, but she sees maintaining the availability of these tools as vital because they have increased participation: More people are showing up to virtual court.
"The number of individuals attending these proceedings remotely has double and tripled, and, on several occasions, [virtual court] has provided a more complete picture of the individual," says McDermott, who also sat on the state's remote proceedings task force. "Participants have frequently thanked the court for the opportunity to have their voices heard, commenting that they could not have afforded to come to court in the past for a variety of reasons—including finances, inability to miss work, health concerns, lack of child care, or their role in elder care."
In terms of improving systems so that court technology is accessible to all, McDermott says the system is making progress. "[O]ne of the ancillary effects of the pandemic is that it has forced the courts to upgrade their own technology, including simple things [from] providing judges with webcams to implementing e-filing systems. It has also forced our courts to find ways to work better and more efficiently with our criminal, civil, and family court partners, creating programs that will continue after the pandemic."
Pew's recent report identified three key steps that courts could take to realize the full potential of these technologies:
Combine technological tools with process improvements to facilitate resolution of legal problems.
Test new tools before adopting them and incorporate feedback from intended users.
Collect and analyze data to help guide decisions on the use and performance of the tools.
By following these steps, courts can build on the progress already made in implementing technology and modernizing operations. These changes have the potential to directly help litigants such as the two women navigating the Philadelphia family court. Each of them had issues with untested tools and unwieldy processes. Still, effective implementation nationwide would improve the experiences of the 30 million Americans who navigate the civil court system each year without the help of an attorney.
As Pennsylvania continues to refine its virtual operations, the local woman hopes that the reopening of in-person court in Philadelphia means that the judgment against her child's father will finally be enforced and she will begin receiving child support payments. But the other woman, who has not had to travel long distances to court, remains concerned about seeing her abuser in person again. Virtual court should be "an option all of the time," she says. "[N]ot just because of the pandemic."
Sarah Godfrey is an officer with The Pew Charitable Trusts' safety and justice programs and Qudsiya Naqui is an officer with Pew's civil legal system modernization project.