2022 Brings New Conservation Challenges—and Opportunities
Deep-sea mining, coastal wetland protection, and wildlife DNA analysis among issues likely to have global impact
2022 Brings New Conservation Challenges—and Opportunities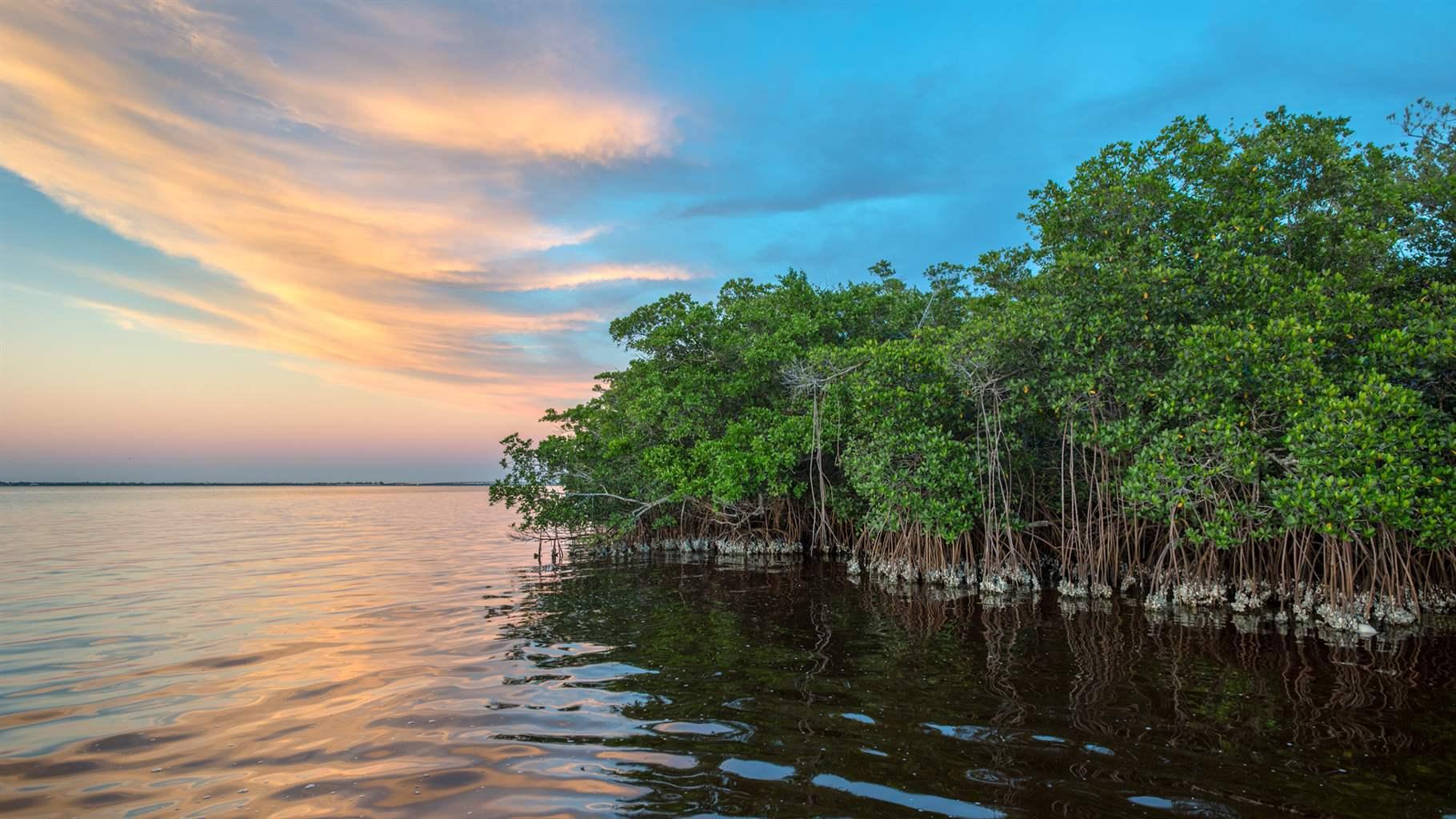 As we kick off a new year, it's a good time to highlight emerging conservation issues that warrant greater research and attention in 2022 and beyond. I recently joined 25 individuals from around the globe to conduct our 13th annual horizon scan—an effort to spot early signs of significant phenomena—to identify issues that are largely unrecognized but likely to have a large-scale impact on conservation within the next five to 10 years.
In 2021, we canvassed more than 1,200 experts to identify a list of 80 issues. From there, the panel conducted in-depth research and held virtual discussions to further narrow the field. The resulting study, published in the January issue of Trends in Ecology & Evolution, outlines the top 15 issues for 2022.
Several of the issues connect with The Pew Charitable Trusts' research and advocacy, including commercial seabed mining, the use of environmental DNA (eDNA) to support biological monitoring, and the conservation and restoration of coastal wetlands. Here's a summary of each of those issues and why they made the final list in our study.
The potential start of commercial seabed mining in 2023
Deep-sea mining first appeared in the 2012 horizon scan for the potential threat it posed to marine life. The issue earns a spot on this year's list because of significant policy changes that are under discussion. In June 2021, the nation of Nauru notified the International Seabed Authority (ISA)—an intergovernmental organization established to regulate all mineral activities in the international seabed—of its intention to start mining mineral-rich deposits on the seafloor. This notification requires the ISA to develop mining regulations by June 2023, a process that is underway. Despite advances in exploration technology and science, relatively little is known about the deep sea, the marine life that inhabits it, and the factors that drive ecosystem function. Mining this region of the planet would probably lead to habitat destruction and could drive many species—including some that have barely been studied—toward extinction.
Monitoring animals, plants, and insects with airborne eDNA
As organisms move through the environment, they shed trace amounts of genetic material, or eDNA, into their surroundings. Scientists have successfully used eDNA to detect and monitor species in aquatic systems and marine areas, such as the Ascension Island Marine Protected Area. This approach is now being extended to detect species through eDNA collected from the air. In one example from a 2021 peer-reviewed study, researchers used eDNA to monitor the distribution of invasive plants at a study site in Texas. Other studies have shown the potential of airborne eDNA to detect different types of insects and vertebrates at any specific location. While the advantages and limitations associated with this technique warrant further investigation, there is potential for airborne eDNA analysis to be used to support numerous conservation efforts, including monitoring protected areas and threatened species and protecting wildlife from poaching.
The expansion of mangroves and regional protection of coastal wetlands
Coastal wetlands—which include seagrass beds, salt marshes, and mangrove forests—are some of the most biologically diverse areas on Earth. Despite their importance, these habitats have experienced steep declines worldwide. However, those trends are changing because of myriad factors. At a global scale, human-caused mangrove destruction declined 73% from 2000 to 2016 because of added protections. Mangroves are also now colonizing areas created by sediment from inland deforestation that rivers carry and deposit near or along the coast. And shifts in coastlines resulting from sea-level rise might create more places for mangroves to expand. Although mangrove losses are likely to continue in Southeast Asia, expansion elsewhere could soon stabilize the global area of mangrove forests. Additionally, China—home to the fourth-largest wetland area in the world—is increasing efforts to protect and restore its coastal areas, rivers, and floodplain lakes. Through its international development goals and the extent and pace of its wetland conservation efforts, China could influence coastal wetland conservation at a global scale.
Other emerging conservation issues to watch include the impacts and risks associated with chemical compounds (for example, new refrigerants and pesticides), the environmental tradeoffs associated with transitioning to more sustainable ways of producing energy, the role of government in reducing people's meat consumption, and ways in which rural communities are propelling conservation and sustainability actions and policies around the world.
These issues are all likely to affect biodiversity conservation in the coming years. We highlight them in the annual horizon scan to raise awareness, spur discussion, and increase research efforts in the regulatory, scientific, and advocacy communities.
The 2022 horizon scan was coordinated by the U.K.-based Cambridge Conservation Initiative and funded by the Natural Environment Research Council and the Royal Society for the Protection of Birds.
Jim Palardy leads The Pew Charitable Trusts' conservation science work.