Inappropriate Antibiotic Use in Food Animals Can Undercut Fight Against Superbugs
FDA and industry must improve stewardship on farms, eliminate injudicious use of drugs
Inappropriate Antibiotic Use in Food Animals Can Undercut Fight Against Superbugs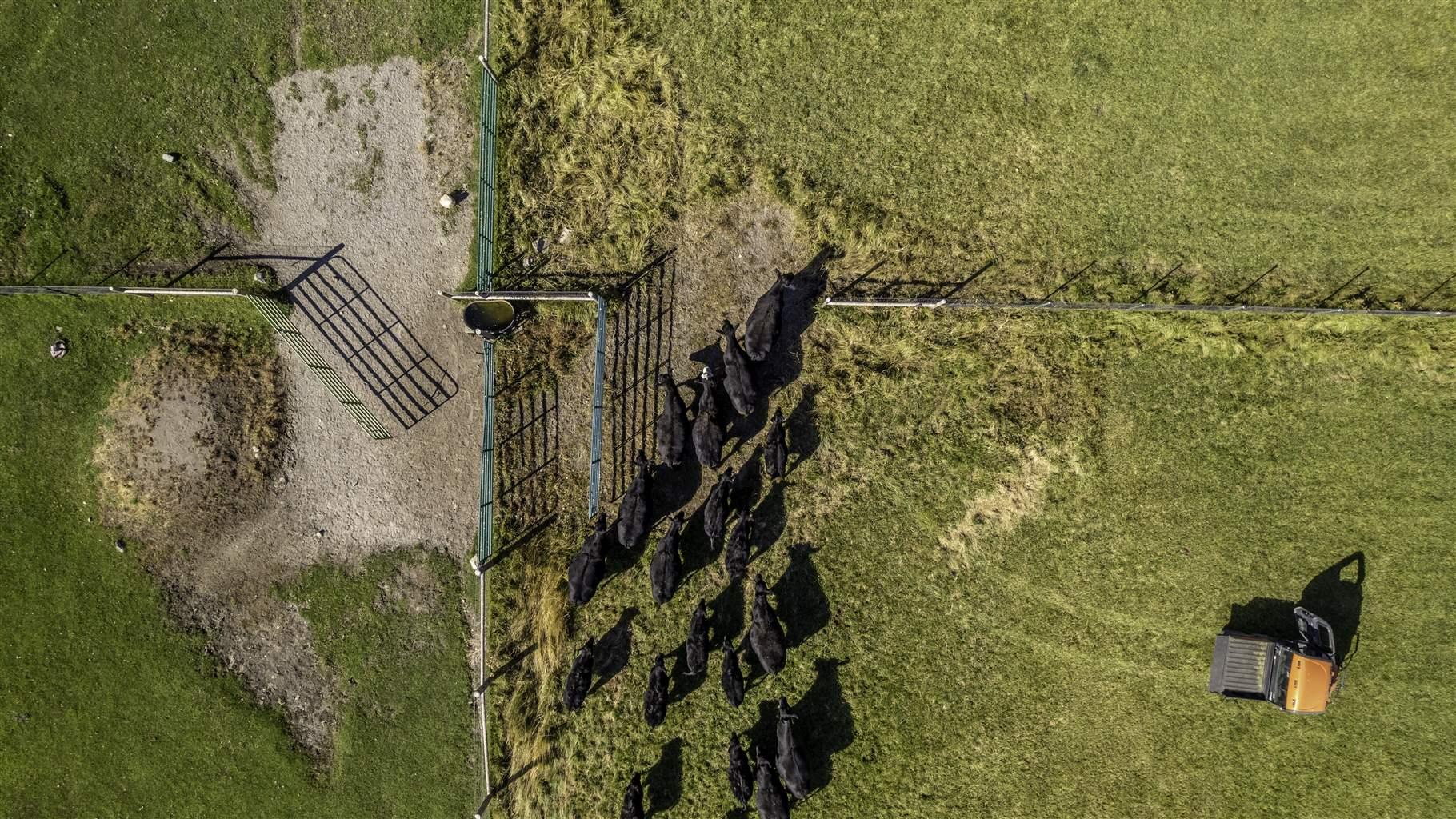 Inappropriate antibiotic use in animal agriculture fuels the growth of antibiotic-resistant bacteria, a major health threat to both humans and animals. All antibiotic use—including in food-producing animals—can lead to the emergence of drug-resistant bacteria and poses an urgent threat to public health. Over the past decade, there has been important progress made in efforts to curb unnecessary use of these drugs, but significant work remains.
Critical Steps Forward
FDA prohibits the use of medically important antibiotics for animal growth. In 2012, the U.S. Food and Drug Administration published Guidance for Industry #209 and #213, which asked animal drug companies to help end the use of medically important antibiotics for growth promotion and ensure that these drugs were used with veterinary oversight. Companies complied with those policies and updated antibiotic labels by the end of 2016.
A comprehensive framework is needed for stewardship in animal agriculture. In 2018, major food companies across the supply chain, including retailers, livestock producers, and trade and professional organizations, agreed to a comprehensive framework for antibiotic stewardship in animal agriculture. The creation of this framework was an encouraging first step in reaching consensus on what good stewardship—efforts to ensure that antibiotics are used only when necessary and appropriate—looks like in veterinary settings.
At the same time, food companies are hearing more from consumers interested in stewardship standards that reduce the unnecessary use of antibiotics on the farm. Companies have responded with a variety of sustainability policies and food package labels designed to address consumer concerns, with varying degrees of success.
Significant Work Remains
FDA must accelerate plans to improve antibiotic use in food animals. In 2018, FDA released an ambitious agenda outlining the agency's near-term goals to promote judicious use of animal antibiotics. Some initiatives within this five-year plan—such as removing medically important antibiotics from over-the-counter settings—have been successful. But many of the plan's objectives have not been addressed in a timely manner. For example, the agency still allows animals to be given many antibiotics for prolonged or indefinite periods of time, despite the fact that such use clearly violates FDA's own definition of judicious use. FDA needs to establish duration limits for all animal antibiotics as soon as possible—a step that would significantly reduce unnecessary use and something that Pew research indicates can still be achieved before 2023.
Stewardship efforts in industry must be more transparent and robust. Although the stewardship framework was an important step forward, industry stakeholders have extensive work left to do in integrating its principles into their supply chains. Moreover, all stakeholders that utilize medically important antibiotics in animal production should publicly report their use and resistance data on a regular basis. Stakeholders should also be able to demonstrate how they are fulfilling their commitments to combat antibiotic resistance. Evaluation of industry progress, as seen in recent research, is a good step toward attaining this transparency and accountability, and reveals substantial variability in the quality and effectiveness of existing stewardship programs, which must be addressed.
The Need for Action Remains Urgent
Although data on antibiotic use and stewardship practices is limited, sales of antibiotics in food-producing animals have increased for the past two years—indicating a need for more urgent federal action.
In addition to the priority actions mentioned above, FDA should also work closely with the U.S. Department of Agriculture to bolster data collection and research efforts to present policymakers, researchers, and veterinarians with a more complete picture of animal antibiotic use in the U.S. The federal government also can and must do more to spur innovation in agricultural research—including improvements to animal management and the use and development of antibiotic alternatives—that can reduce the overall use of these drugs throughout the life span of commodity food animals. These efforts—alongside more robust and urgent action from the federal government and the animal production industry—are essential to stopping the injudicious use of antibiotics, combating antibiotic resistance, and protecting public health.
Major antibiotic resistance project publications on use in food animals
David Hyun, M.D., is project director and Helene Sherburne is an associate with The Pew Charitable Trusts' antibiotic resistance project.