Antibiotic Sales for Use in Food Animals Increased Again in 2019
FDA should act quickly to promote their judicious use to help slow the spread of superbugs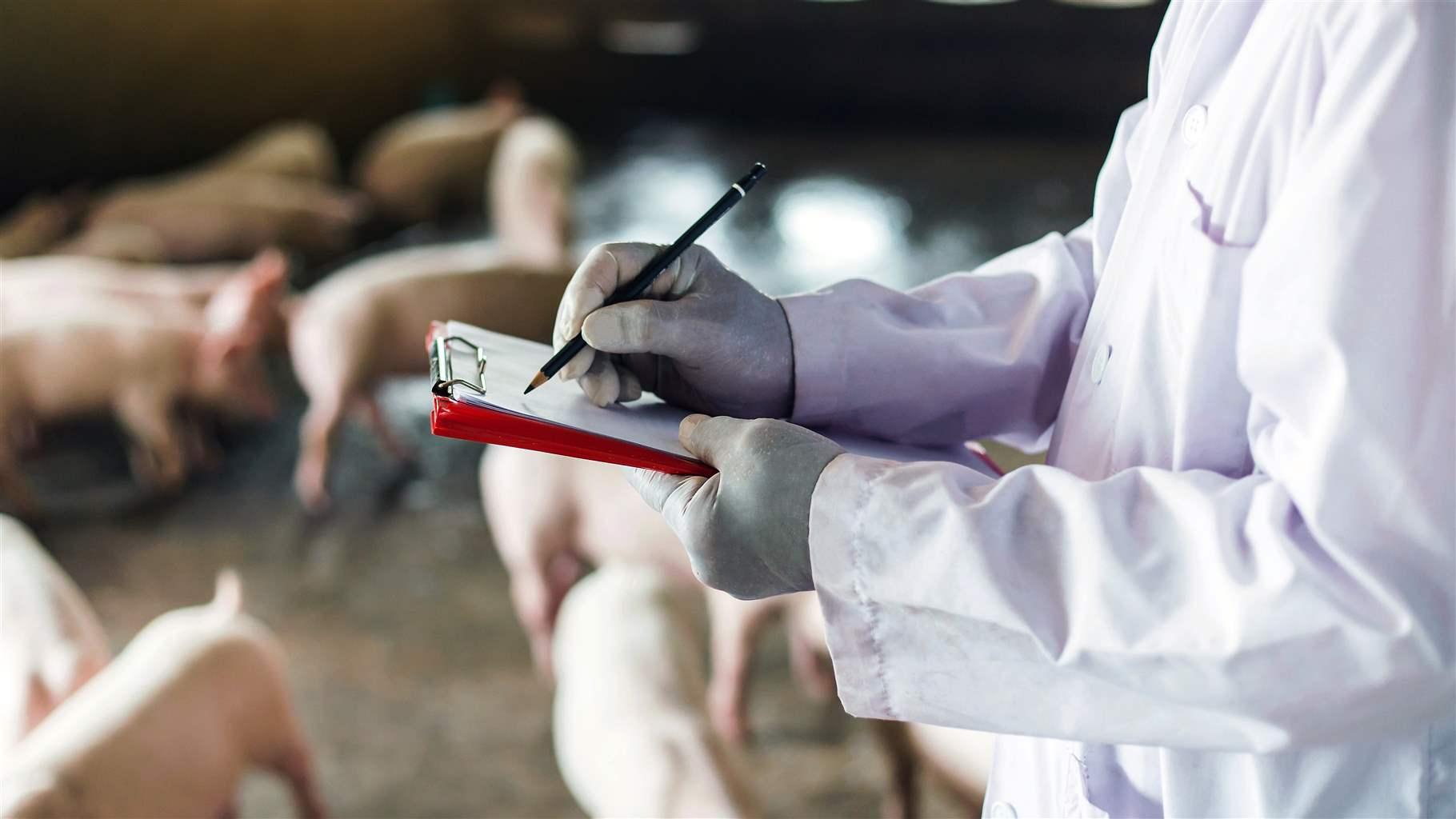 Sales of medically important antibiotics for use in food-producing animals increased 3% in 2019, according to recent data from the U.S. Food and Drug Administration. This is the second year in a row that the quantities of antibiotics sold for animal use have risen, underscoring the need for further FDA action to ensure judicious use of these lifesaving drugs.
In 2017, FDA advanced several policies that were followed by an encouraging drop in the sales of antibiotics for use in animal agriculture, including those important for treating people. Implementation of FDA guidance prohibiting the use of these antibiotics for animal growth promotion uses and requiring veterinary oversight probably contributed to a 41% decrease in their sales between 2015 and 2017. However, for the past two years, sales of these drugs—many of which are also used to treat serious human disease—have crept back up.
This trend is concerning because any time an antibiotic is used—whether in a human or an animal—that use accelerates the emergence of resistance and contributes to the development of dangerous superbugs. And because bacteria can often transfer resistance genes to other bacteria, antibiotic resistance that develops anywhere can be a threat to people everywhere.
FDA should take the following actions to help ensure that lifesaving antibiotics are used only when medically necessary to prevent or treat a specific disease, a critical component of the fight against antibiotic-resistant bacteria.
Accelerate implementation of five-year plan
The significant drop in animal antibiotic sales between 2015 and 2017 confirmed that well-targeted regulatory policies promoting responsible use can improve antibiotic stewardship in veterinary settings. FDA needs to expedite progress toward the objectives laid out in its five-year plan to strengthen stewardship in animal agriculture. Those include the establishment of fixed, evidence-based limits on the duration of treatment for all medically important antibiotics and the finalization of guidance transitioning all medically important antibiotics to prescription-only status.
Collect more data on antibiotic use
Although the sales data that FDA collects from animal drug sponsors is valuable, it lacks important information about the actual use of these drugs in production of food animals. Without such data, FDA and other stakeholders cannot assess the effects of widespread animal antibiotic use on resistance patterns in human or veterinary medicine and the appropriateness of such uses. This information should help more effectively combat antibiotic resistance.
FDA and the Department of Agriculture should work with veterinary and public health stakeholders to collect nationally representative data on antibiotic use and resistance trends and develop transparent mechanisms to release this information in a timely, regular manner to help drive improvements in animal disease management and veterinary medicine and slow the emergence of resistant bacteria.
Continue to solicit public input
FDA has held several public meetings over the past year to collect input and expertise from stakeholders concerned about the growing threat of antibiotic resistance. The agency should continue to engage in a transparent dialogue with the public and with expert stakeholders to implement policies that prioritize public health and ensure antibiotics remain effective.
David Hyun, M.D., works on The Pew Charitable Trusts' antibiotic resistance project.