New Project Illuminates Data About Debt Claims
Princeton University professor explains how Debt Collection Lab uses court data to show who's being sued—and why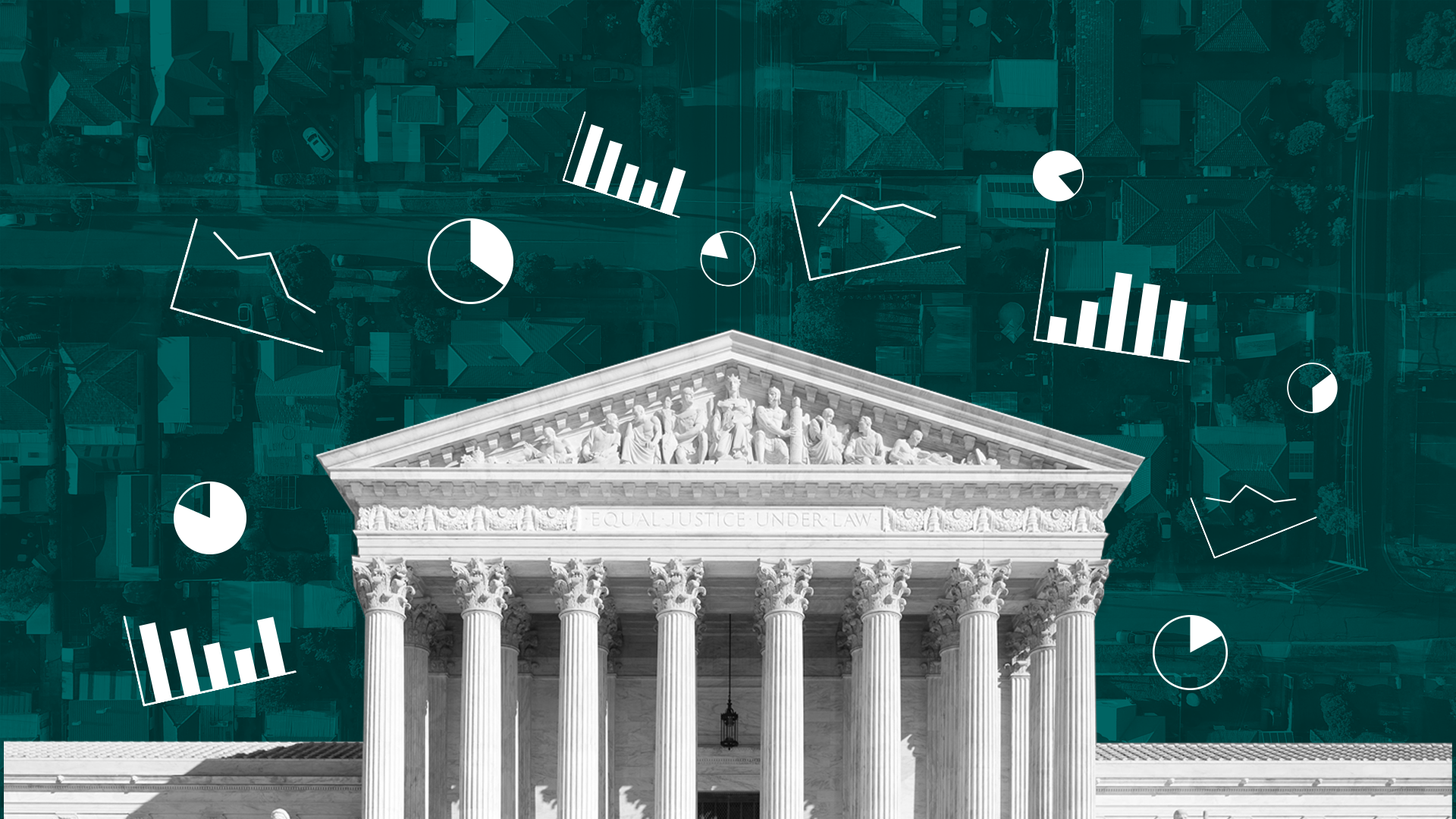 Debt collection claims, in which a company sues an individual to collect on a debt, dominate state civil court dockets, but because of a lack of publicly available data, little is known about these cases—and how their outcomes vary across communities. With a potential wave of pandemic-related debt collection cases looming, this dearth of robust national court data on debt affects policymakers' and courts' ability to make informed decisions about how to handle the likely influx of debt collection cases as the economic recovery ramps up.
A new project is helping to address this knowledge gap, however. Frederick Wherry, a Princeton University economic sociologist, launched the Debt Collection Lab in May. Through the initiative, Wherry and his team are "scraping," or extracting data from, public-facing state court websites to compile information about debt. So far, they have put together information from five states—Connecticut, Indiana, Missouri, North Dakota, and Texas—and presented it using graphs, maps, and other visuals so that courts, researchers, journalists, and the public can get a clearer understanding of how inequities are perpetuated across neighborhoods and by race.
This interview has been edited for clarity and length.
Q: Why did you create the Debt Collection Lab?
A: Debt is a major problem in our country: Nearly 1 in 3 Americans have debt in collections. Yet we don't have exhaustive data on who's being sued, whether their bank accounts are garnished, or if they're sent to jail. We also lack a comprehensive map of where the lawsuits are happening.
Q: A map? What would that add?
A: Imagine being able to look across neighborhoods and seeing where people are being sued to collect debts. Would we see racial and ethnic groups or communities with low to moderate incomes being sued more often? Would we see a debt collection industry concentrated in the hands of a few? Would other patterns emerge to cause concern? Inspired by the Eviction Lab, which is a team of researchers and experts who use data and interactive tools to help policymakers and the public understand the scale and severity of evictions across the country, we set out to create a complete picture of the debt collection crisis and to change it.
Q: Why is the lab's work important to the public and policymakers?
A: It shouldn't be so difficult to get information on what the courts are doing with debt, evictions, or other cases. Moreover, if families, journalists, or consumer advocates encounter roadblocks when they inquire about how, where, and to whom harmful actions are taking place, something is wrong. If there are disparate harms by race, people should know about it. The Debt Collection Lab wants to shine a light on what's happening in debt collection cases across the country.
Q: What's the lab's approach to shining this light?
A: The court systems seem to work well for those who are suing debtors but poorly for those being sued, as evidenced by high rates of default judgment, which is when a judge rules for the plaintiff simply because the defendant didn't respond to the lawsuit. We wanted to go beyond the usual practice of reporting what happened two years ago. In order to provide a resource to help change current conditions, to intervene in the here and now, we developed a tool to report the monthly changes in who was getting sued, what judgments were being issued, and how these actions were distributed across different kinds of neighborhoods. This allows us to see how disadvantage gets concentrated in geographic space and across contiguous census tracts that share racial or socioeconomic characteristics. For example, we found that in St. Louis County, just under a quarter of the neighborhoods are majority Black—but they account for 41% of lawsuits against debtors. This finding matches up well with other reports.
Q: How have you managed to access court data?
A: Gathering court data is difficult. The court systems lack transparency because they're decentralized and their methods of data collection and the kinds of information they collect vary from jurisdiction to jurisdiction. So obtaining data on debt collection case trends is like navigating a maze within each system. Within any given jurisdiction, debt collection claims may be routed through different kinds of courts with their own data systems. When moving between one jurisdiction and another, different data formats and taxonomies make it difficult to determine whether any single variable will show up or remain conceptually consistent across the nation's courts.
To address these challenges, we partnered with January Advisors, a data science consultancy, to scrape public-facing court sites. That allowed us to pull data in massive chunks. For the sites we've accessed, we have a pretty comprehensive view of the debt collection lawsuits. The numbers we're currently reporting are just the beginning of the story.
Q: How do you make the data useful and usable?
A: Too often researchers assume that just because data is usable, it will also be easy to use. Instead, we're assuming that the users of our data will be drawn to visualizations that easily tell them what is going on. We teamed up with the digital design agency Hyperobjekt and the data visualization project VizE Lab at Princeton to develop a visual architecture for our data. We asked ourselves what users would see if they're beginning their journeys through the data on their smartphones or while looking at multiple other windows. We reduced the amount of text and dropped potentially confusing data categories. Our goal is to show, not tell.
Q: What are the next steps for the Debt Collection Lab?
A: We can only succeed in our mission if we engage the broader debt justice communities, with people who are concerned with dignity and racial equity finding common cause with consumer advocates. This means that we'll need advocates and researchers in various states to analyze the data, find gaps, and help us access additional data sources.
Q: And how long do you think that will take?
A: It's already happening. After a call with the National Consumer Law Center, we received messages of support and offers of collaboration to improve our existing framework and expand to additional states. As we add data from more sites, we'll be able to offer a more complete list of the debt collection cases moving through courts and communities. We plan to cover at least half of the country in the next year and to have the remaining states the following year.
Q: Are maps and data visualizations the only way you plan to share what you find?
A: No. We're also recruiting artists, poets, documentary filmmakers, and a variety of storytellers to question, analyze, transform, and spread new narratives about debt justice. In this way, the wider community will be able to understand and act on debt collection policies and practices in ways that make the most sense to them.