Florida Seeks Public Input on How to Manage New Nature Coast Aquatic Preserve
Plan for vibrant, biodiverse waters should balance conservation with business, recreation, and human uses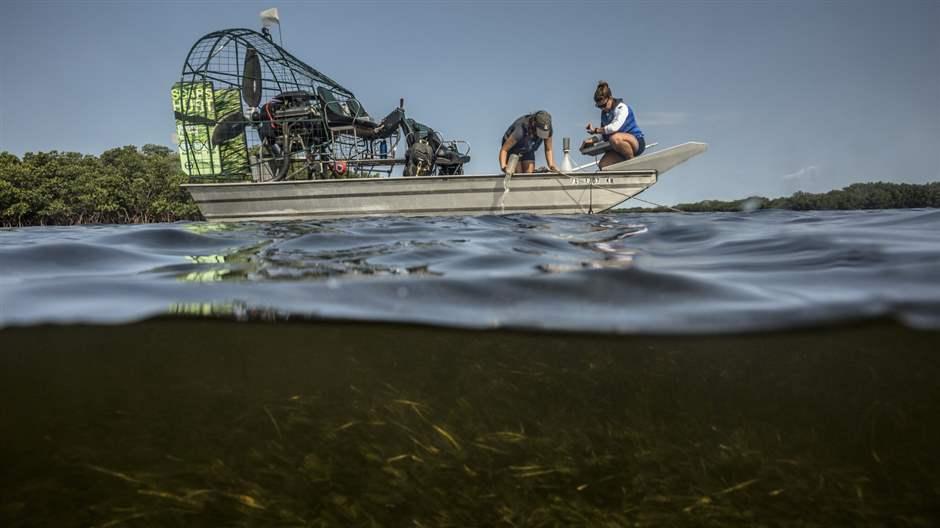 Florida created the Nature Coast Aquatic Preserve last year to conserve more than 700 square miles of coastal habitat north of Tampa and give the public a healthy outdoor space for both recreation and tourism businesses. Now the Sunshine State is giving the public a chance to weigh in on the best ways to manage the area.
On Sept. 28 from 6-8 p.m. EST, the Florida Department of Environmental Protection (DEP) will host its first meeting to hear the public's priorities for the preserve, which includes waters off Citrus, Hernando, and Pasco counties. Details for the virtual meeting can be found here and registration can be completed here. Written comments also can be submitted here. DEP officials will consider the public's input as they develop the preserve's management plan—a roadmap for how to steward the area.
The Nature Coast site is one of Florida's 42 aquatic preserves, each of which has a tailored management plan that is meant to strike a balance between human uses and conservation needs. In the Nature Coast preserve, those needs include how to safeguard nearly 400,000 acres of seagrass, mangrove islands, salt marsh, oysters, sponges, corals, and other assets. The area hosts summertime scalloping, world-renowned fishing and manatee watching, and other activities that generate more than $600 million annually for local communities, provide over 10,000 jobs, and support about 500 businesses.
A well-crafted management plan would enhance opportunities for these recreational pursuits and include measures for boater education, water quality and seagrass monitoring, habitat restoration, and other needs.
More than 100 coastal businesses and nine recreational fishing and marine industry organizations backed establishment of the preserve, and state officials say they hope those stakeholders will play an active role in guiding the management plan. DEP staff also will convene a formal advisory committee to help develop the plan. Such committees are selected for each aquatic preserve to help ensure adequate representation of local interests and typically include multiple state and federal agency staff and community representatives such as ecotourism operators, fishermen, landowners, boaters, scientists, local governments, and conservationists.
A draft plan is expected by spring, and the public will have another chance to weigh in then. A final plan must be approved by the Acquisition and Restoration Council—a 10-member group consisting of state environmental agency representatives and appointees of Florida's governor, Fish and Wildlife Conservation Commission, and commissioner of Agriculture and Consumer Services. The governor and cabinet, which make up the Board of Trustees of the Internal Improvement Trust Fund, have final approval authority.
After preserve management plans are approved, DEP works with stakeholders to implement them and reviews them every 10 years to address updated science, monitoring results, emerging issues, and local concerns.
By properly managing the Nature Coast Aquatic Preserve, Florida could provide an economic engine for the community while protecting water quality and habitat for a wide array of wildlife—all of which can secure a sustainable way of life for Floridians well into the future.
Holly Binns directs The Pew Charitable Trusts' conserving marine life program in the Gulf of Mexico and U.S. Caribbean.