With Delta Surging, FDA Needs Authority to Ensure Accuracy of COVID-19 Tests
Faulty diagnostics puts patients at risk and impedes efforts to control disease spread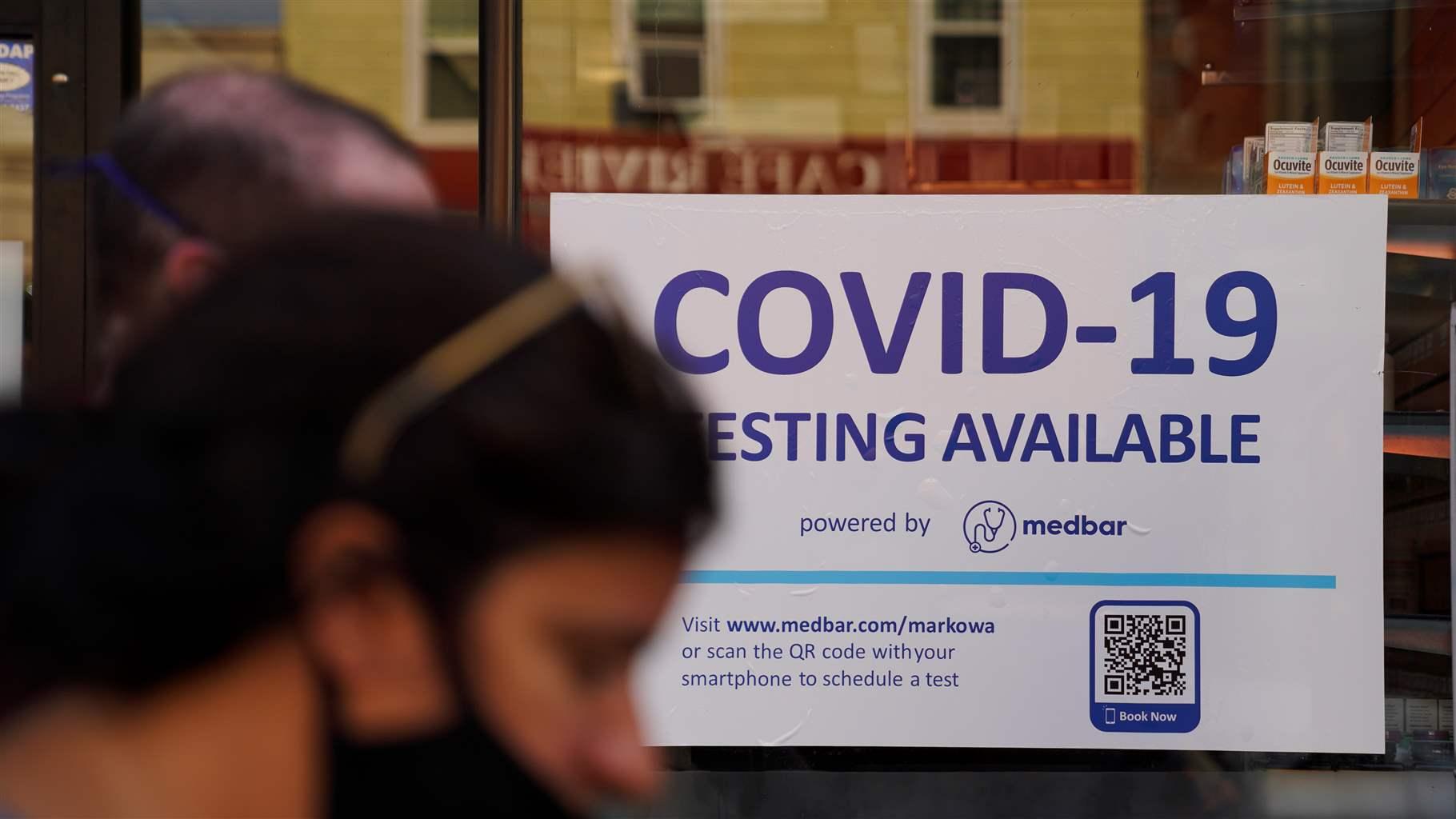 The highly contagious Delta variant of COVID-19 continues to drive infections, hospitalizations, and deaths in the United States, despite the nation recently surpassing the Biden administration's goal of vaccinating 70% of those eligible for the shots. Testing, therefore, remains a critical tool for detecting the virus and limiting transmission, but a policy adopted in August 2020 is undermining the ability of the Food and Drug Administration to protect the public from tests that can yield false results. Secretary of Health and Human Services Xavier Becerra has the authority to reverse that policy immediately to help ensure the efficacy of COVID-19 testing.
Inaccurate tests can produce two potentially harmful outcomes: false negatives and false positives. When sick patients receive false negative results, they do not receive the treatment they need and do not quarantine themselves, which puts family, friends, colleagues, and others at risk of infection. When healthy people receive false positives, they may get the wrong treatment or needlessly quarantine, losing the opportunity to work and make vital contact with loved ones. In short, inaccurate COVID-19 tests can put people's health and well-being—and sometimes their lives—at risk.
Even before the arrival of the novel coronavirus, FDA's authority over certain diagnostics was hotly contested. Although the agency reviews and clears tests produced and marketed by medical device manufacturers for use in hospitals, labs, and homes, it does not do so for products developed and used in the same lab, what are known as laboratory-developed tests (LDTs). Instead, the Centers for Medicare & Medicaid oversees these labs. As a result, these tests are not reviewed before they enter the market despite the fact that they often perform the same role in clinical care as in vitro diagnostics that do undergo FDA review—and pose similar levels of risk if they are inaccurate. LDT developers also are not required to report adverse events and, because the tests are not centrally registered or tracked, no one knows how many are on the market or how many people receive results from an LDT each year.
This two-tiered approach to oversight was more appropriate in 1976, when Congress first granted FDA authority over medical devices; most LDTs at that time were relatively simple or customized for rare conditions that could not be diagnosed with commercially available products. But today, LDTs are being used widely and in new ways that increase the risk posed by faulty tests. For example, they can test for a variety of diseases from COVID-19 to certain cancers, determine the risk that a fetus will be born with certain chromosomal or other genetic abnormalities, and guide the safe, effective use of a particular treatment. In short, the diagnostics marketplace has outgrown the 45-year-old rules that govern it.
Yet just as members of Congress were pursuing legislation to strengthen FDA's diagnostics oversight last year, the existing framework was weakened. In August 2020, the Department of Health and Human Services announced that FDA could not require developers of COVID-19 LDTs to submit their tests for emergency use authorization (EUA), a process that provides an essential but expedited regulatory review for medical products needed during a public health emergency such as the coronavirus pandemic.
Eliminating EUA requirements exposed people to the risk of unproven, unsafe COVID-19 tests, and led to significant confusion for industry: In October 2020, FDA said that it would not even review EUAs of lab-developed COVID-19 tests that were submitted voluntarily. One month later, the White House announced that FDA was required to review these EUAs and would do so. The agency, however, continued to assert that it would not, exacerbating the regulatory uncertainty surrounding these products.
Earlier in the pandemic, FDA's experience overseeing COVID-19 tests showed that the agency could effectively protect patients from faulty tests, but only if it had authority to do so and a clear picture of what was being marketed. For example, the agency reviewed 125 EUA applications for COVID-19 LDTs and found that 82—nearly two-thirds—had design or validation issues that needed to be corrected. FDA denied some authorizations altogether. In many cases, the agency was able to work with the labs to resolve problems so that tests could eventually be used. Unfortunately, labs began using an unknown number of COVID-19 LDTs without FDA review, some of which could have flaws similar to those detected among the 125 that the agency did examine.
Issues have also arisen with diagnostic tests that are not technically LDTs because they were distributed to multiple test sites. Still, the process that unfolded highlights how FDA provides a crucial check on quality and reliability. At about the same time in 2020, two companies, Lepu Medical Technology and Innova Medical Group, began marketing COVID-19 tests that proved faulty—the Innova Medical Group SARS-CoV-2 Antigen Rapid Qualitative Test and the Lepu SARS-CoV-2 Antigen Rapid Test Kit and Lepu Leccurate SARS-CoV-2 Antibody Rapid Test Kit. Neither had undergone proper FDA review. Another company, Quidel, earned EUA approval from the FDA to market its Lyra test but later learned of test flaws because of postmarket surveillance and adverse event reporting.
Ultimately, FDA ordered Class I recalls—"the most serious type of recall" —of 8.7 million tests that "may cause serious injuries or death." As of August 2021, Lepu kept its Lepu SARS-CoV-2 Antigen Rapid Test Kit and Lepu Leccurate SARS-CoV-2 Antibody Rapid Test Kit off the market, while Innova and Quidel worked with the agency to address the issues with their tests and reintroduced them, a benefit to the companies as well as to people who need reliable tests.
Broader reform is needed to strengthen FDA oversight of lab-developed tests, but Secretary Becerra can act now to clarify that the FDA has and will exercise its power to require emergency use authorizations for LDTs for COVID-19. This balanced approach would enable labs to continue bringing innovative and effective new tests to market quickly while empowering FDA to protect the public from faulty products that allow infection to spread.
Liz Richardson directs The Pew Charitable Trusts' health care products project.