Federal Policy Change on Lab-Developed Tests Highlights Need for Legislative Reform
Tests for COVID-19, other diseases require risk-based oversight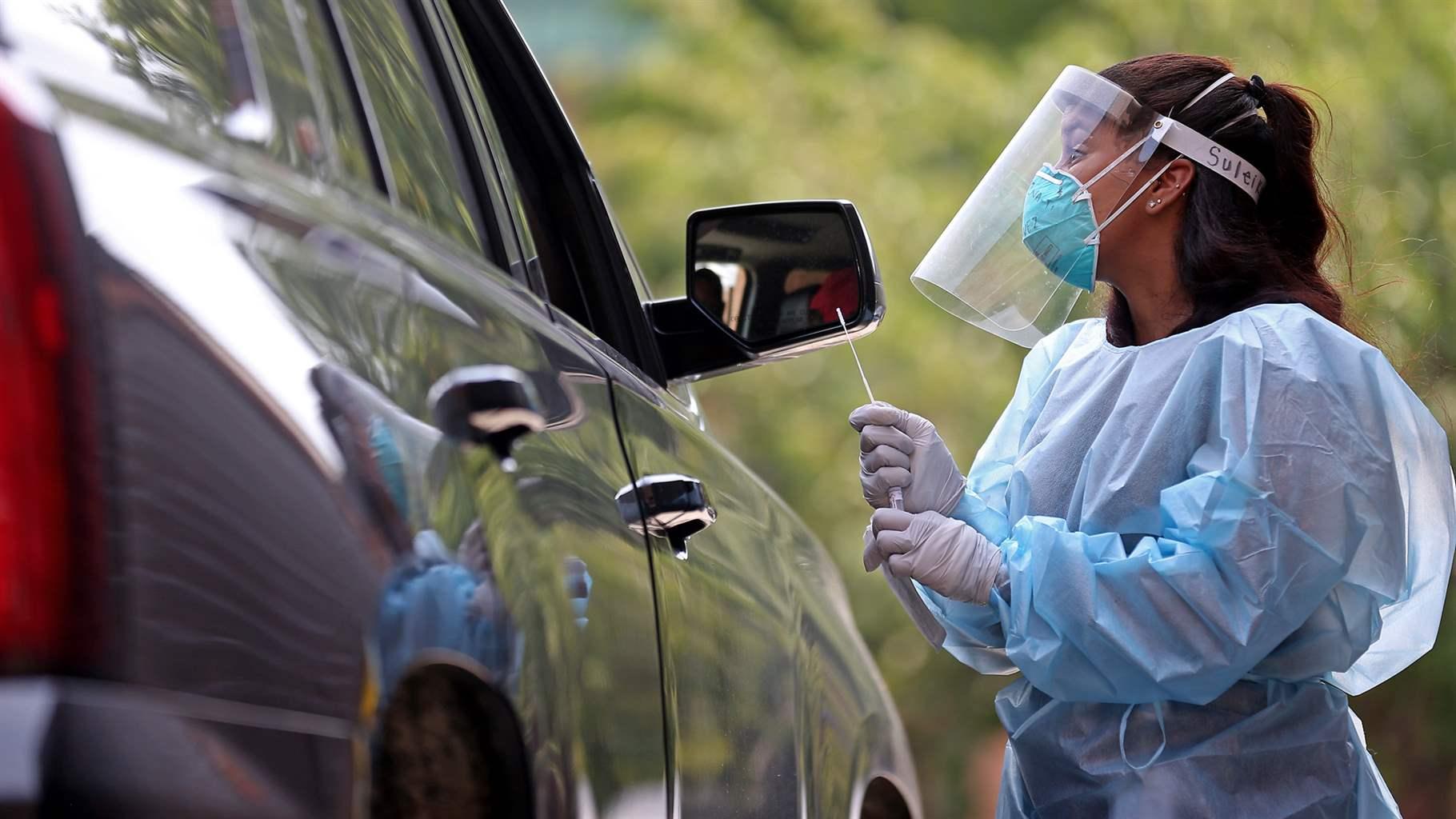 A decision announced Aug. 19 by the federal Department of Health and Human Services (HHS) complicates the already fragmented regulatory system for diagnostics and could let inaccurate COVID-19 tests on the market, potentially undermining efforts to control the disease's spread.
Congress should pass legislation that ensures the Food and Drug Administration can review COVID-19 tests—and all other in vitro diagnostic (IVD) tests—based on the risks they pose to patients.
The department's decision, announced in a one-paragraph statement, voids public health safeguards for any IVDs developed and used within a single laboratory—what are known as lab-developed tests (LDTs). According to the HHS statement, FDA does not have the authority to require makers of LDTs to submit their products for premarket review before using them on patients. The agency does review diagnostic tests that are commercially manufactured for use in multiple sites.
Until release of the HHS statement, FDA had long maintained that all IVDs are subject to its regulation, although the agency rarely enforced these requirements for LDTs. Shortly after HHS Secretary Alex M. Azar declared a COVID-19 public health emergency in February, however, FDA announced that every test marketed to screen for or diagnose the disease, including LDTs, must receive an Emergency Use Authorization (EUA) from the agency.
EUAs allow FDA to temporarily authorize urgently needed medical products while ensuring that the potential benefits to patients outweigh the risks. To further speed expansion of COVID-19 testing, FDA in March began allowing labs to bring a test to market immediately, provided they apply for an EUA within 15 days. As of Sept. 1, the agency had reviewed and authorized more than 230 coronavirus tests, including 35 LDTs.
But HHS' decision means that makers of any new LDT—for diagnosing COVID-19 or other purposes such as cholesterol, diabetes, and cancer screening—do not need any FDA review to demonstrate the accuracy of their products. Even when expedited through the EUA process, FDA review provides an important check to ensure that health care providers and patients can trust a test's results.
Problems in the spring when the agency briefly waived EUA requirements for certain tests to detect coronavirus antibodies—an indicator of past infection—underscored the value of the independent reviews. Within weeks, FDA reversed that policy, after receiving reports that many of the antibody tests produced unreliable results—with some proving as accurate as a coin toss.
The administration's new policy could lead to similar problems, with potentially significant consequences for patient health. FDA recently reviewed 125 EUA applications from labs and found that 82 of them had design or validation problems.
The department's decision also casts doubt on FDA's ability to protect patients if it does learn of a faulty LDT on the market. The announcement said that the agency could undertake formal rule-making—a process that often takes years—to establish premarket review requirements for LDTs. But the initial statement did not specify whether FDA's other regulatory authorities for diagnostics—such as the power to conduct lab inspections or recall tests—were still in effect.
HHS subsequently said that LDTs remain subject to FDA regulation under the Public Health Services Act. Still, because most of the agency's authority over diagnostic tests stems from the Food, Drug, and Cosmetic Act, FDA's power to regulate LDTs remains unclear.
Legislative solutions needed
This change in policy, and the legal questions it raises, demonstrate why lawmakers should act to strengthen FDA oversight of the growing market for diagnostic tests. The quality of these tools is vital to Americans' health and medical care.
FDA's initial choice not to enforce premarket review requirements for LDTs came decades ago, when these products were relatively simple and used in more limited ways. LDTs have since proliferated and evolved into more complex and widely used tools. Many now have clinical purposes and patient risks similar to those of commercially manufactured diagnostics that are subject to FDA's premarket review process.
This fragmented oversight system creates gaps that can result in serious public health problems. Although labs that make LDTs are subject to regulation by the Centers for Medicare & Medicaid Services, they do not have to demonstrate the validity of each test that they develop or report cases of patient harm from their products—requirements that FDA applies to manufacturers that develop and sell IVDs for use in multiple facilities.
In recent decades, FDA has attempted to exert more oversight over LDTs, issuing warning letters to labs in cases where it became aware of flawed tests. However, it has faced resistance from laboratory groups, who argue that FDA oversight is unnecessarily burdensome and would prevent labs from responding rapidly to clinical needs, including disease outbreaks. Some have questioned FDA's authority over LDTs entirely, arguing that these tests should be considered medical services and thus not subject to FDA review.
This debate has spurred calls for legislative reform from The Pew Charitable Trusts and other public health groups, patient advocates, and diagnostic test developers. Members of Congress have put forward proposals such as the bipartisan Verifying Accurate, Leading-Edge IVCT Development (VALID) Act, which was introduced in March 2020.
Pew has laid out key principles to guide legislative solutions, including the need for FDA to maintain oversight of all diagnostics and for regulatory requirements based on a test's risks, not where it is made. This would ensure that all products are held to the same standards for quality and reliability and would help promote a level playing field for test developers. FDA also must have the ability to protect the public from tests that pose unacceptable risks—including the power to remove products from the market if necessary.
Clinical tests play a critical role in health care and are essential to combating the coronavirus pandemic. However, the current regulatory system has long been inadequate, and HHS' policy change weakens it further. Congress should act to establish a unified, risk-based oversight framework for all tests that can better balance patient safety with the need to facilitate development of innovative diagnostic products.
Liz Richardson directs The Pew Charitable Trusts' health care products project.