Young Advocate Pushes for Treaty to Protect High Seas and Long-Term Ocean Health
As negotiations continue, youth ambassadors work to ensure that their generation's voices are heard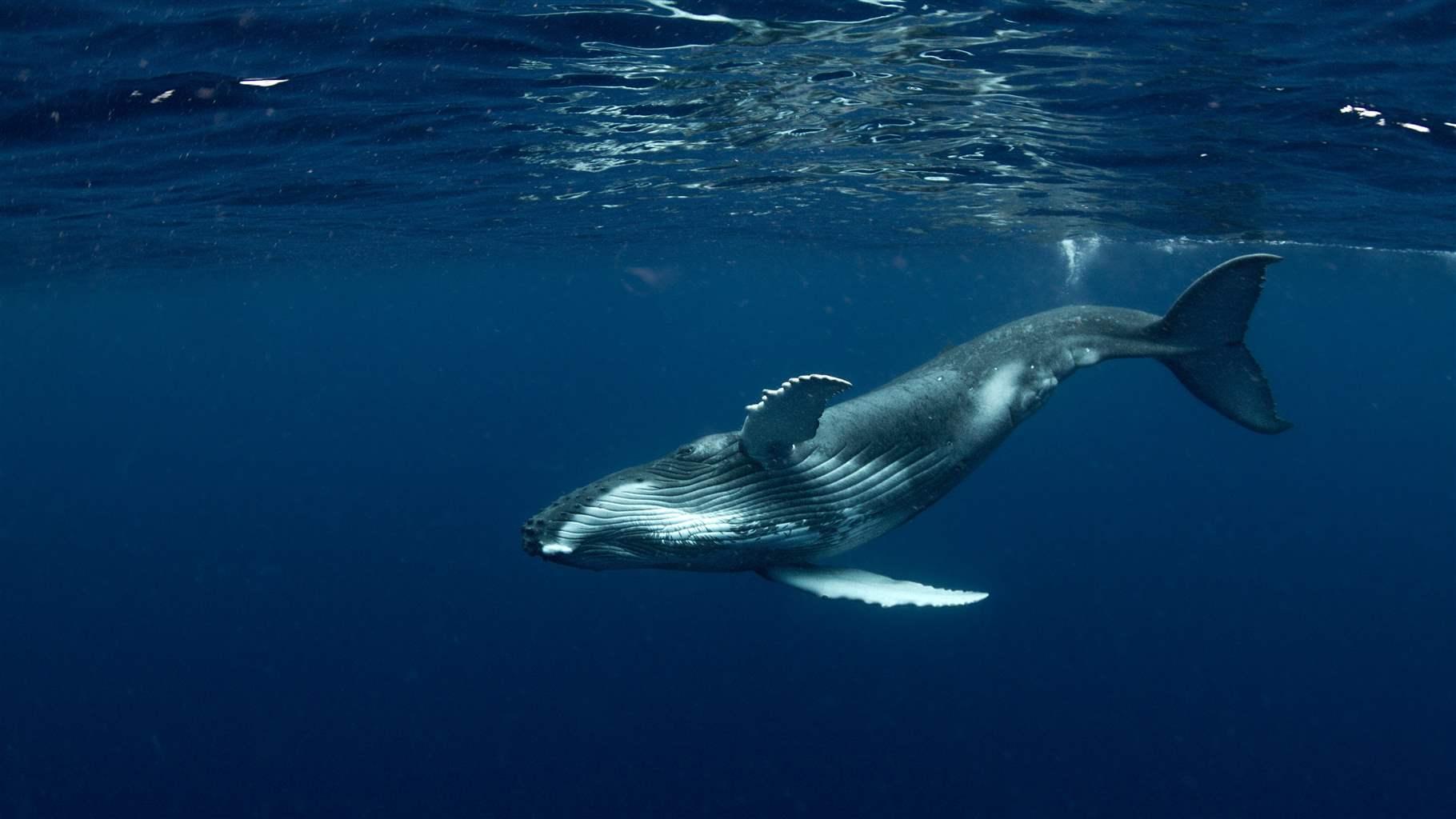 Editor's note: The content on this page was published before June 2023, when the United Nations adopted a legally binding treaty on the conservation and sustainable use of marine biodiversity in areas beyond national jurisdiction, sometimes referred to as the high seas treaty.
Almost two-thirds of the world's ocean lies beyond any country's national jurisdiction in an area commonly referred to as the high seas. In early 2022, negotiators at the United Nations hope to agree on a treaty for the conservation and sustainable use of biodiversity in the high seas, known as biodiversity in areas beyond national jurisdiction, after a long pause in negotiations because of the COVID-19 pandemic.
A frequently cited reason for protecting our planet is to preserve it for future generations, and many young people today—who make up the largest generation of young people ever, at 1.8 billion—are highly engaged in climate advocacy. Pooja Tilvawala, a member of the inaugural class of High Seas Youth Ambassadors, is working to ensure that young people's voices are heard by governments and other stakeholders as negotiations for a high seas treaty enter the home stretch.
The High Seas Youth Ambassador Program was launched last April by the High Seas Alliance, a coalition of more than 40 nongovernmental organizations working with the International Union for Conservation of Nature to ensure the adoption of a robust and effective treaty. The program offers a platform to empower young people from around the globe to raise their voices in support of a strong agreement to protect the high seas for generations to come.
Born in India and raised in the Philadelphia suburbs, Tilvawala graduated in 2018 from American University in Washington, D.C., with degrees in economics and international studies. She has since worked on various climate and ocean initiatives at the Meridian Institute, a nonprofit consultancy, and founded the Youth Climate Collaborative (YCC), an organization aimed at advancing generational equity in sustainable development efforts. She's currently a youth network strategic consultant at the Kennebunkport Climate Initiative, a grassroots organization that empowers young voices for climate action.
This interview has been edited for clarity and length.
Q: What's your first memory of the ocean?
A: Growing up, every so often my family made trips to various beaches along the coast of the Atlantic Ocean. My cousins and I would stand with the water up to our knees, awaiting the next wave so we could jump over it. I also remember the salty air, the fascinating seashells, and all the families basking in the sun and playing games. Most of all, I remember the vastness of the ocean, which made me feel so small. The ocean was so mysterious to me, almost like another world.
Q: And how has that shaped your career as a youth leader?
A: This mystery made me curious about the ocean and our relationships with it. For example, what is our role in protecting the ocean and what is its role in protecting us? As the Lorax in the famous Dr. Seuss story says he "speaks for the trees," for the past few years I've tried to speak for the ocean—which can't speak for itself but needs an advocate. That means first listening to communities about their relationship with the ocean and reading about how our ocean has been protecting us.
Q: Why do you think more young people need to pay close attention to what's going on in our global ocean?
A: From a standpoint of generational equity, it's important that youth have the opportunities to get involved, voice their stories and opinions, and contribute to decision-making on our global ocean, just like older generations. For example, more youth voices should be at the table in early 2022 when negotiations for the high seas biodiversity treaty resume.
Q: Are there special skills that young people can bring to the efforts to protect our ocean?
A: Because our ocean can't speak for itself, young people have the prime opportunity to speak for it. We can use our skills with social media, organizing, and more to learn about and advocate for our ocean. The more youth that come together, the louder our voice can be.
Q: What lessons that you've learned from your experience in the climate space can be applied to helping protect the high seas?
A: I've learned that, often, youth want to take action to protect our ocean, but they don't know where to begin. So it's important to educate, empower, and activate youth—not only on the ways to protect the high seas, but where to go or who to connect with to get started.
Q: So where should young people go to, as you put it, get educated and get started?
A: Organizations such as The Pew Charitable Trusts and the Natural Resources Defense Council, for example, have created videos and other resources on the high seas and steps being taken to protect them. To empower young people, the High Seas Alliance created the youth ambassador program to give them the tools and a platform to learn and speak about the high seas. Similarly, many local organizations have put together virtual town halls to get youth involved in building momentum to protect the high seas.
Q: What concrete steps can young people across the globe take to encourage their governments to meaningfully protect the high seas in 2021?
A: We can learn more about the high seas and actions currently being taken to protect them by following social media accounts and signing up for newsletters from organizations working on the issue. A few accounts to follow on Twitter are @HighSeasAllianc, @PewEnvironment, @DeepStewardship, @OceanUnite, @EarthEcho, @DivaAmon, @Allatsea4, and @HighSeasPolicy. Some go-to newsletters include Ocean Unite and Little Blue Letter.
We can also raise awareness about the high seas treaty and the need to protect the high seas. We can invite our peers, parents, and others to learn about the high seas with us, and we can raise this issue in our own networks through conversations and multimedia posts on social networks. We can also bring up compelling points in conversations with people. We can host Instagram Lives on the topic, ask our teachers if we can present on the high seas to our peers, and sign petitions.
Q: How do you think future generations will remember our efforts to protect our global ocean?
A: I hope our efforts will continue to change the perception of our ocean from an asset that we have the right to use to a part of our interconnected world that we have the obligation to treasure, steward, and enable to thrive.