To Boost Flood Resilience, States and Localities Should Partner With Each Other—and Outside Experts
Lessons of Superstorm Sandy show how to account for future climate threats in building design and land use decisions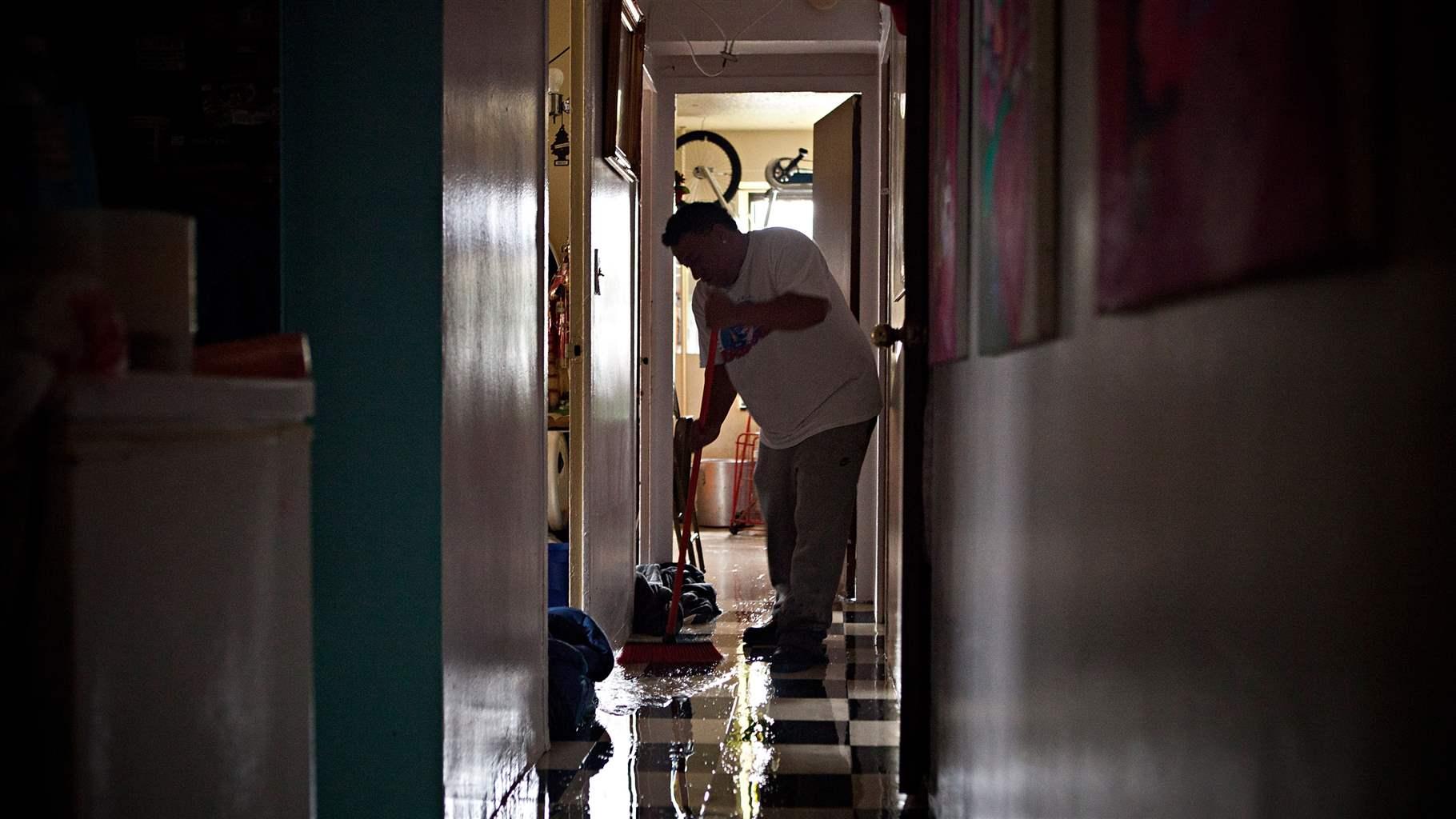 With climate change driving shifts in weather that are threatening communities, infrastructure, and critical service facilities, more than a dozen states have stepped up in recent years to develop resilience strategies. These plans include risk assessments for events such as sea level rise and heavier rainstorms, and municipalities can use these assessments to inform local land use decisions and development codes. Such coordination between state and local government—and outside experts—is critical to developing and implementing effective resilience standards that account for the threats facing a state or locality.
With extreme weather on the rise, it's no secret that leaders must plan for both current and future risk. Such planning ahead of Superstorm Sandy in 2012, for example, could have saved New York City and other municipalities in the region billions of dollars. Sandy remains the largest recorded natural disaster to affect the area, flooding 51 square miles of the city, causing 44 deaths, damaging more than 69,000 residential units, and resulting in an estimated $19 billion in destruction and lost economic activity.
As Eric Wilson, deputy director for land use and buildings in the New York City Mayor's Office of Climate Resiliency (MOCR) noted during a recent virtual discussion with Pew's State Resilience Planning Group: "We're super at risk of floods, coastal floods, inland floods. We have 520 miles of coastline."
Fortunately, New York City's government learned from Sandy and subsequently called upon the New York City Panel on Climate Change (NPCC), an independent advisory body of climate and social scientists, to counsel policymakers on long-term hazard risks and adaptation strategies. Those discussions have guided MOCR's long-term resilience efforts. "They do projections for all the climate risks that our city is exposed to, and they really look not just at the city boundaries [but] at the 100-mile radius around Central Park," Wilson said.
It's also important that NPCC's evaluations inform building design and resilient construction that accounts for current and future climate impacts. MOCR is piloting a new permitting approach requiring an assessment of climate hazards as part of the design process for new projects and for those undergoing substantial improvements. Each project would then be required to integrate strategies in accordance with the city's Climate Resiliency Design Guidelines, which guide developers in incorporating climate change data in the design of projects.
How New York City Ensures Resilient Design
Assess scope: City experts assess developers' proposals across a series of characteristics, including project type, cost, useful life, and operational goals.
Evaluate risk: Next, they gauge the current and long-term climate threats to the project and develop initial approaches to mitigate them.
Consider alternatives: Experts then compare mitigation proposals with potential alternatives across multiple types of climate hazards.
Integrate resilient design concepts: Finally, they ensure that approved construction documents include the most feasible resilient design elements.
Local flood plain managers and the city's emergency management agency also collaborate with MOCR as it considers factors such as how chronic tidal flooding could affect neighborhoods in the future. This type of planning can help government agencies understand the solutions needed to combat rising tides, and the tools needed to support vulnerable local businesses and residents.
The devastation New York experienced from Sandy—and the continued increases in stormwater flooding and sea level rise—demonstrates that state and local governments should account for climate-related hazards in their planning today and into the future. New York City is unique as a global city with an ability to leverage resources and expertise surpassing the capacity of most local jurisdictions. But the coordination among state and local agencies and others illustrates how all states can build coalitions to identify flood risks, create model regulations, and integrate climate risk projections into their long-term resilience planning efforts.
Much as NPCC informs and collaborates with MOCR, states and localities have an opportunity to work together to understand the dangers of climate change and support at-risk communities in implementing forward-looking solutions to anticipate, manage, and withstand floodwaters and to protect the safety, homes, and livelihoods of their residents.
Mathew Sanders is a senior manager and Sarah Edwards is a senior associate with The Pew Charitable Trusts' flood-prepared communities initiative.