Coalition Seeks to Measure Economic Value of Delaware's Rivers and Surrounding Waterways
'We want the work to highlight the benefits of these natural resources,' project leader says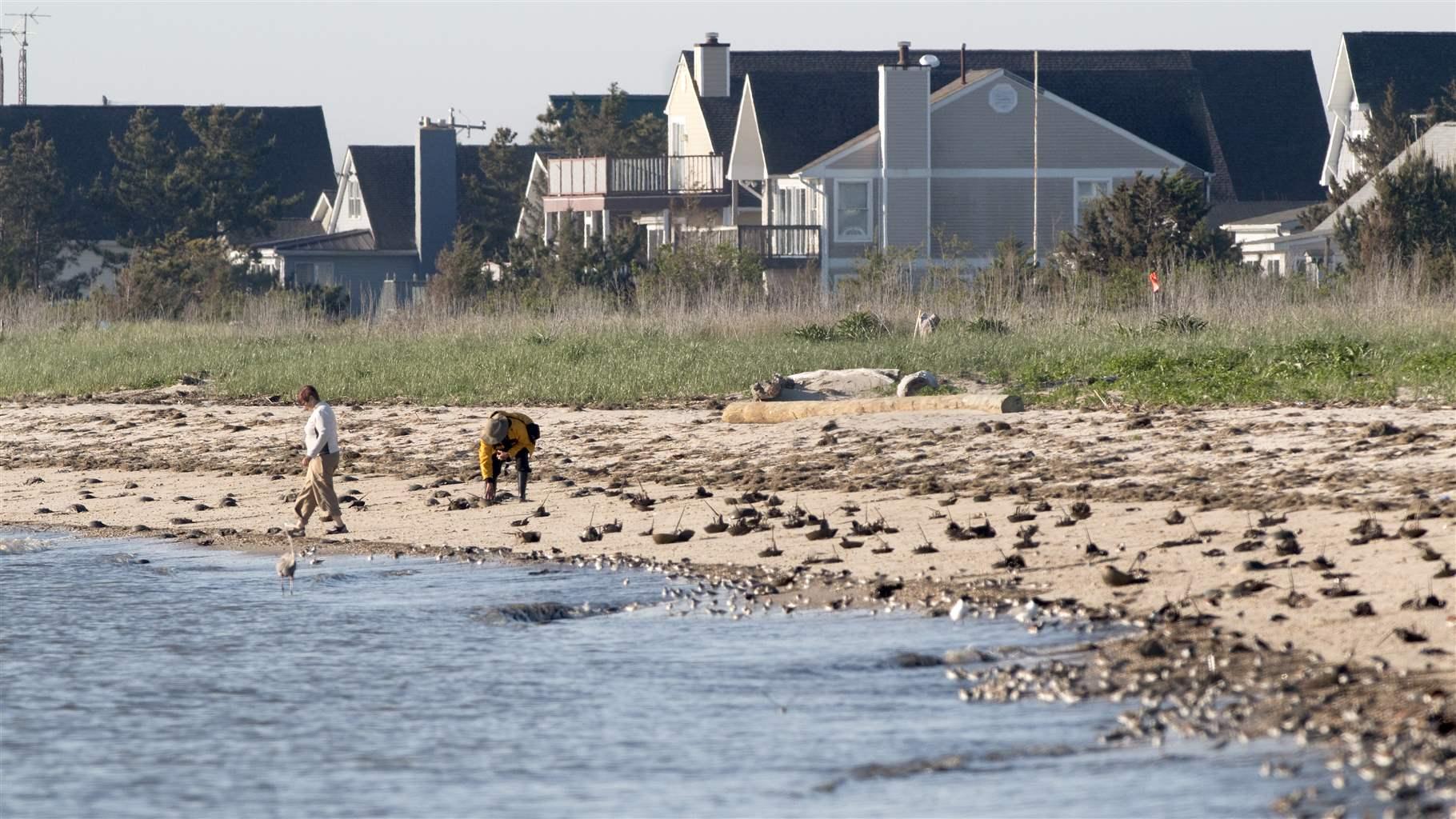 Beaches, wetlands, rivers, and streams draw multitudes of visitors for beach-going, hunting, fishing, and other outdoor activities. These coastal areas represent significant sources of economic value to local communities, and the recreational opportunities they offer are a vital part of local culture, making these waterways special to locals and visitors alike.
Because understanding the various benefits that natural resources provide to people in communities is essential to their management and sustainable use, Jennifer Egan of the University of Maryland Environmental Finance Center is working with state and local stakeholders in Delaware to conduct a benefit estimation of the natural resources that make the Mispillion and Cedar Creek waterways unique. She also teaches sustainable development and agricultural and natural resource economics at the University of Delaware—the same institution where she earned her doctorate in water science and policy.
Egan recently completed the first phase of a two-part economic assessment study of the two Delaware watersheds. This interview has been edited for length and clarity.
Q: Can you talk about the project you're leading?
A: This project is located in Delaware's Kent and Sussex counties, focusing on the Mispillion River and Cedar Creek watersheds and the communities that depend upon them. The Milford and Slaughter Beach areas contain unique natural resources, but residents are concerned about development and other pressures. I'm working with the Waterways Infrastructure and Investment Network (WIIN), a Delaware-based group of local, state, and nonprofit stakeholders who are interested in implementing nature-based projects that help protect the area's resources while also providing economic opportunities to community members.
Q: What stage of the project are you currently at?
A: We conducted a Pew-supported study to help us understand what specific things make the way of life in this area so special. In particular, we estimated the economic benefits the natural resources provide to the community to offer insight on how the community values its surrounding environment.
Q: Why is the Delaware Bayshore—particularly the Mispillion River, Cedar Creek, and the surrounding waterways—so special?
A: The Delaware Bayshore is rich with coastal marshes, bay beaches, and forests that provide diverse habitats to many species, including migratory shorebirds. Locals, tourists, and political leaders alike recognize the area's environmental, recreational, and economic value.
Q: Can you say more about how these environmental, recreational, and economic aspects might intertwine?
A: Sure. For instance, the shores of Slaughter Beach are a horseshoe crab sanctuary; and every spring, shorebirds come to the area to feast on the horseshoe crab eggs before flying farther north. This event draws thousands of local, regional, and even international visitors. Another example is the Mispillion River's presence in the city of Milford, located in Kent and Sussex counties. This small city has the largest municipal park in Delaware, and thousands of people attend events in and around the parkland's riverfront each year. How visitors and tourists spend their money can be associated with how they value these resources. The benefit valuation, funded by Pew, will help estimate the economic value that these environmental and recreational opportunities provide.
Q: Why is it important to understand how coastal communities like the ones you're studying value their natural resources?
A: Natural resources provide many benefits to humans. We know that people value the outdoors for relaxation and enjoyment, and there are ways to think of that enjoyment in monetary means, which can provide support for increasing funding to protect natural areas.
Q: Why is your project stakeholder-led?
A: It's important to acknowledge that the values people hold for natural areas are location-specific and influence community values. So we need to engage people who live in the area and are knowledgeable about the resources. At the Environmental Finance Center, we interact with communities by interviewing and speaking with residents. That way, we can make sure our products or any steps we take are useful and applicable. We want the work to highlight the benefits of these natural resources.
Q: So what have you learned so far from talking to community members on this project?
A: We identified some common themes that Delaware community members emphasized during our outreach, including how the area is an ecosystem supporting horseshoe crabs and birds; the opportunity for recreational activities, like fishing and hunting; and the beauty and "pristineness" of the area. Once we have a comprehensive understanding of what the stakeholders perceive as important, we can tie it back to specific benefits the waterways provide to the area in economic terms.
Q: This is part of a two-year project, correct?
A: Yes, this study is the first step toward more concrete action in terms of identifying, planning, and implementing nature-based projects that also support the local economies of Milford and Slaughter Beach.
Q: What's the next step?
A: Our evaluation's findings will serve as foundational knowledge for an upcoming project funded by the National Fish and Wildlife Foundation. The data on specific benefits such as recreational activity and insights we've collected will be used to assess proposed projects that could increase visitation and sustainable access to the waterways and surrounding areas.
Q: What will those projects do?
A: With the National Fish and Wildlife Foundation funding, we'll create a management plan that will incorporate our holistic thinking about this area, consideration of potential environmental threats, and thoughts about a more sustainable future—including the benefits of eco-agri-edu-tourism.
We'd also like this project to be a model that other coastal communities can replicate. A lot of other communities are interested in recognizing the value of their special places and wanting to grow their economy without destroying what these resources bring. This project can help communities think through how to sustainably grow and focus on what's important to them.
Q: It sounds like you have a strong personal connection to this work.
A: When I think about my childhood, I remember being outside all the time and enjoying nature. As a member of the Delaware community, I'm familiar with the area, and the challenges that this research addresses are important to me. Looking back on my academic background, I originally came from a scientific background, as a geologist. Then I gradually became interested in how different types of economic tools can be used to incentivize natural resource protection. I'm grateful for the passion and interest for this project, the different coalition members that have come together, and the different projects that are emanating from our evaluation. It's invigorating.