Federal Effort Aims to Standardize Addresses to Improve Patient Matching
Just announced 'Project US@' is opportunity to more accurately link health records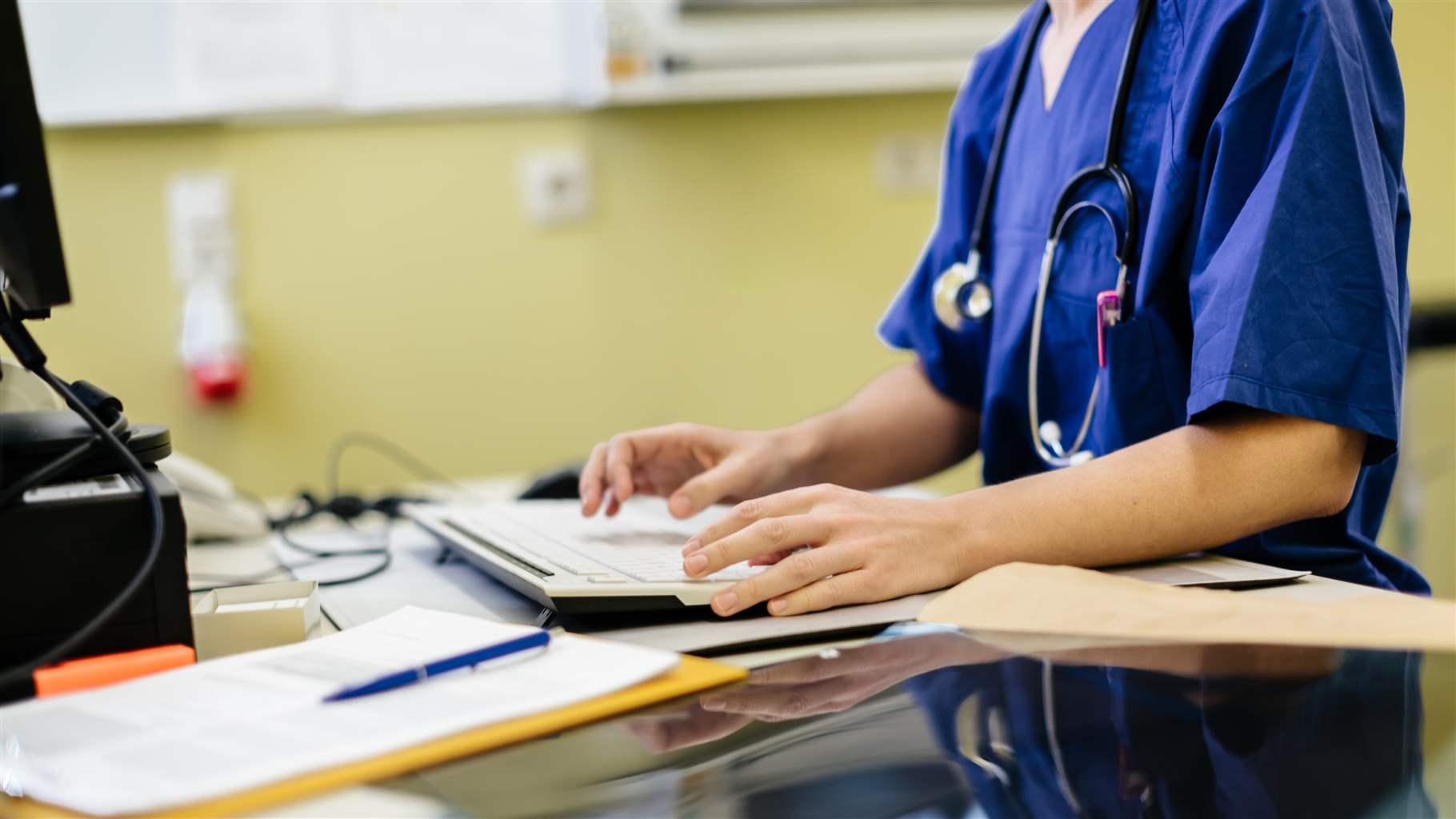 A federal initiative launched Dec. 1 could help achieve a goal long sought by health technology experts by establishing a better standard for data to accurately link patients' medical records across the various facilities where they receive care.
The Office of the National Coordinator for Health Information Technology (ONC), the federal agency that oversees electronic health records (EHRs), announced its "Project US@" initiative to develop a health care-specific format for one piece of information that is essential for connecting medical records: patient addresses. This effort—which will involve collaboration among the leading health care standards development organizations—builds on research that shows that use of a consistent format for recording mailing addresses can lead to markedly improved patient matching rates when records are shared across different health care providers.
Previous work by Pew and Indiana University indicates that using address formatting guidelines from the U.S. Postal Service (USPS) would boost match rates by 3%, enough to potentially link tens of thousands of additional records every day. Although such progress would not completely solve the problem, address standardization can help improve record matches in the near-term with data that is collected and used.
In fact, the clear value of standardizing addresses to reduce patient matching issues is so significant that this approach has garnered bipartisan support in Congress. In part to improve COVID-19 response efforts and the eventual distribution of vaccines, Senator Maggie Hassan (D-NH) has urged federal agencies to use the USPS address format for patient matching and co-sponsored legislation with Senator Bill Cassidy (R-LA) intended to ensure that happens. The legislation would embed the standard in EHR requirements and make other essential changes.
Despite the apparent simplicity of Project US@'s goal, standardizing how addresses are recorded in EHRs is complicated. Under postal service guidelines, addresses can be written out in several ways. The same location, for example, could be written as "123 North Bay Street" or "123 N Bay ST," either of which would be sufficient to ensure a piece of mail reached its destination but could introduce errors when trying to match medical records. Such mismatches can lead to unnecessary testing and care provided based on outdated or incomplete information. In addition, if a provider ends up referring to the record of the wrong person, patients might even receive care that isn't right for them.
Through Project US@, groups that develop health IT standards both domestically and internationally—such as Health Level 7, X12, and the National Council for Prescription Drug Programs—would cooperate to set a single standard for how addresses should be recorded in all electronic systems, with the goal of having one developed by the end of 2021. Broad agreement on a standard would help avoid matching errors caused by variations in address formatting.
Notably, this would not be limited to sharing information between EHRs. Any agreement could also improve data sharing among pharmacies and even help avoid errors in insurance claims so payment issues can be resolved quickly.
Although this is an important step, the federal government can do more to advance address standardization. For example, USPS offers a free tool to transform addresses into its format, but currently forbids health care organizations from using the converter. The Hassan-Cassidy bill would open this tool to the health care industry and take other important steps intended to improve matching for both routine care and COVID-19 response efforts, including vaccine distribution.
The Project US@ initiative cannot eliminate patient mismatches entirely and other improvements will be needed in the longer term, but this effort from ONC represents a critical opportunity to better use data already collected in patients' files to accurately match their records. By taking this important step focused on address standardization, ONC is rightly prioritizing a data-driven approach to improve record matching in the near-term to help patients get better and quicker care.
Ben Moscovitch directs The Pew Charitable Trusts' health information technology initiative.