Coronavirus Pandemic Highlights Importance of FDA's Emergency Authority
Agency's powers have been critical to the U.S. response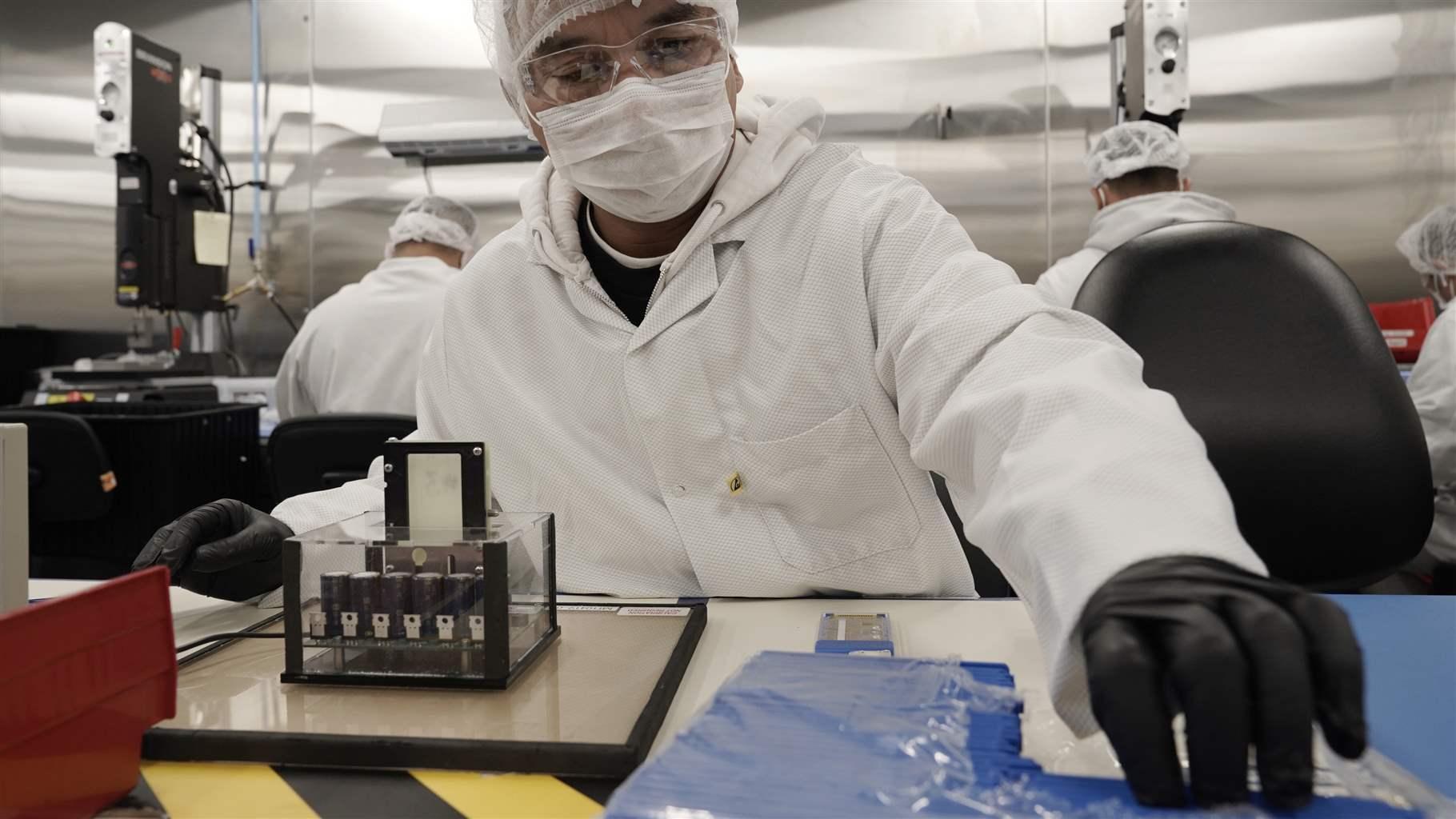 Cases of the novel coronavirus, which results in a disease called COVID-19, continue to rise across the United States, numbering nearly 350,000 as of April 6, 2020. As federal and state governments take precautionary measures—such as closing schools and businesses and urging people to stay indoors and wash their hands—the Food and Drug Administration (FDA) has also employed a range of emergency powers to address the pandemic.
The FDA's Emergency Use Authorization (EUA) is one of these important tools for responding to public health emergencies, particularly during epidemics of infectious diseases such as Zika, Ebola, Middle East respiratory syndrome, and today's COVID-19. An EUA temporarily allows makers of a specific FDA-regulated product—a drug or medical device, for example—to market these items without completing the agency's standard safety and efficacy review process. This flexibility allows the agency to make products available quickly in an emergency situation while still ensuring that their potential benefits outweigh their risks. However, an EUA is not an approval. Once an emergency declaration has been lifted, the products can no longer be legally marketed unless they go through the standard review process.
On Feb. 4, the secretary of the Department of Health and Human Services (HHS), FDA's oversight agency, formally declared a public health emergency stemming from the coronavirus pandemic, finding that circumstances justified emergency use of diagnostic tests to detect SARS-CoV-2, the virus that causes COVID-19. That same day, the FDA issued the first EUA for a diagnostic to the Centers for Disease Control and Prevention (CDC); it has since issued more than 20 EUAs for SARS-CoV-2 diagnostics and treatments.
How an EUA works
Once the HHS secretary has declared an emergency related to a chemical, biological, radiological, or nuclear (CBRN) agent that can cause a serious or life-threatening illness, the FDA may issue an EUA if it concludes that:
The medical product "may be effective" to prevent, diagnose, or treat serious or life-threatening diseases or conditions that can be caused by the identified CBRN agent.
The known and potential benefits of the product outweigh the known and potential risks.
There are no adequate, approved, and available alternatives for diagnosing, preventing, or treating the disease or condition.
The type and quantity of information needed to support an EUA differs from the data required to initiate clinical trials or to approve or clear a drug or a device. However, many unapproved products for which an EUA is requested will already be in formal clinical trials or would soon be starting that process.
An EUA must include a description of the authorized product and its use, any contraindications for the product, the criteria under which it is authorized, the scope of that authorization, a waiver of certain requirements (if applicable), and any conditions on its use. For example, the FDA may waive certain manufacturing requirements or the need for prescriptions, and may also require restrictions on who can distribute or dispense the product and may limit product advertising as necessary.
The EUA must also include a fact sheet to help health care professionals quickly and effectively prescribe and administer the product, as well as a separate fact sheet for patients indicating that the product is subject to an EUA but is not FDA approved. This allows the patient to make an informed choice about whether to use the product to the extent practical, given the emergency.
FDA's other emergency powers
EUAs are among many tools at FDA's disposal in responding to public health emergencies. The agency also has the ability to waive certain manufacturing requirements that are normally imposed on the medical products it oversees, and to permit the CDC to create and issue emergency use instructions (EUI) for FDA-approved uses of eligible products. The agency can also exercise a number of authorities related to medical countermeasures (MCMs), the term used to describe FDA-regulated products that may be stockpiled for use in the event of a public health emergency.
For example, the FDA can extend the expiration dates on eligible MCMs stockpiled for use in an emergency; allow emergency MCM dispensing without the need for individual prescriptions; and permit government stakeholders to stockpile MCMs in advance of the FDA's authorization of the product. This allows stakeholders to prepare for rapid deployment during times of emergency. For instance, if a vaccine for COVID-19 was developed, stakeholders could stockpile it before FDA approval but would be able to use the vaccine only if it was approved or if it was allowed under an EUA.
Developers of such products may also be protected from liability under the Public Readiness and Emergency Preparedness (PREP) Act, which allows the HHS secretary to give a company immunity with respect to the manufacture, testing, development, distribution, administration, or use of one or more covered MCMs during a time of public health emergency. A PREP Act declaration specifically provides immunity from liability and is different from the declaration of a public health emergency, which allows EUAs. This act also enables a government fund to compensate eligible individuals for serious physical injuries or deaths directly caused by use of an MCM. HHS Secretary Alex Azar made a PREP Act declaration Feb. 4 for the COVID-19 pandemic.
During public health emergencies such as this one, the FDA's emergency powers allow the agency to take the measures necessary to support quick responses and promote the development and availability of medical products when people need them the most. As the coronavirus pandemic continues to sweep across the country, the FDA's implementation of these key emergency authorities—including allowing emergency use of diagnostic tests to detect the virus—will help prevent the spread of disease and keep the public safe.
Liz Richardson directs The Pew Charitable Trusts' health care products project.