Focus Groups Reveal Primary Care Physicians' Attitudes Toward Antibiotic Resistance and Stewardship
Future stewardship strategies should address these perceptions and barriers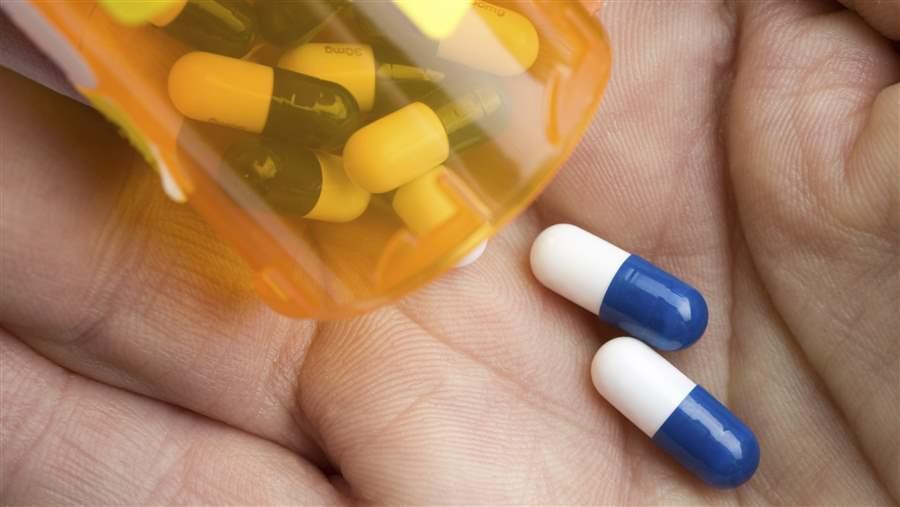 To address the rise of antibiotic-resistant pathogens—so-called "superbugs"—primary care physicians in cities throughout the country favor education, both for themselves and their patients, research reveals. However, these physicians are wary about strategies that would track and report antibiotic prescribing practices.
Antibiotic use in outpatient health care settings, such as primary care offices and emergency rooms, represents the majority of dollars spent on antibiotics for human health care in the United States. Experts have determined that at least 30 percent of those prescriptions are unnecessary, such as when antibiotics are prescribed for viral infections such as bronchitis or colds, which do not respond to these drugs.
Because any use of antibiotics accelerates resistance, public health advocates are seeking ways to reduce unnecessary prescriptions. And, as preliminary studies have shown high levels of antibiotic use among COVID-19 patients during the pandemic, such efforts have never been more important. In June, the World Health Organization underscored the urgent need to minimize inappropriate antibiotic use during the pandemic, warning that it will only fuel discouraging trends of antibiotic resistance globally.
Primary care physicians, including those specializing in pediatrics, internal medicine, and family practice, account for the largest share of outpatient antibiotic prescribing in the U.S. This makes them key stakeholders to engage on implementing antibiotic stewardship efforts. Before the coronavirus pandemic, The Pew Charitable Trusts and the American Medical Association conducted focus groups with physicians in Chicago, Los Angeles, Philadelphia, and Birmingham, Alabama, to assess perceptions about antibiotic resistance and better understand the barriers to effective stewardship of these medications. The results were published in the peer-reviewed journal BMJ Open on July 15.
Several key themes emerged, including:
Antibiotic resistance as a public health issue
Antibiotic resistance is viewed as important, but not for participants' own patient populations. Many focus group participants acknowledged the public health threat, but viewed it as an issue largely affecting sicker, often hospitalized patients.
Antibiotic resistance is seen as less important than other public health issues. Most participants felt that antibiotic resistance was a lower priority than other health concerns within their patient populations, such as obesity, diabetes, and opioid misuse.

Drivers of inappropriate prescribing

Participants viewed other clinicians as responsible. Many participants externalized responsibility for inappropriate prescribing, expressing the belief that it is driven largely by other providers, such as those practicing in urgent care facilities and retail clinics (walk-in facilities operating within businesses).
Patient demand is perceived as a key contributor. Participants felt that many patients expect physicians to prescribe antibiotics even when they are not medically indicated. However, some participants—especially pediatricians—indicated that long-standing relationships with patients can make it easier for the physician to challenge those requests and avoid writing an unnecessary or inappropriate prescription.
Patient and physician education
Patients need to be educated. Physicians emphasized the need for patient education about when antibiotics are useful and why antibiotic stewardship is critical to combating resistance. This view was consistent with participants' concerns about patient demand driving inappropriate antibiotic prescribing.
Physician education is valued. Education efforts were viewed positively, especially training on how they can effectively communicate with patients regarding the threat of antibiotic resistance and the need for appropriate antibiotic prescribing.
Measuring Antibiotic Prescribing
Measuring antibiotic prescribing is met with skepticism. In contrast with their support for educational efforts, participants expressed concerns about stewardship activities focused on measuring inappropriate antibiotic use, questioning whether it would be feasible to accurately assess the quality of antibiotic prescribing.
Other physicians might "game the system." Participants felt that to improve their antibiotic prescribing scores, other physicians would shift the diagnostic codes they use for medical billing to reflect a condition for which antibiotics are appropriate.
Dissatisfaction exists with the quality measurement system. Overall, participants expressed dissatisfaction with the broader quality measurement systems within health care today and expressed a sense of being over-measured and blamed for events outside their control.
Participants expressed a distrust of tracking and reporting systems. Past experiences with inaccuracy in tracking and reporting systems—such as those used by payers—led participants to believe that reporting on antibiotic use would also yield unreliable data. Some participants reported that they had received feedback reports that included patients they no longer see in their practice, or with coding errors.
The focus group results show that primary care physicians would welcome patient educational materials and trainings for physicians on how to talk about the threat of antibiotic resistance and the need to use these critical therapies wisely. However, their perceptions on the relative importance of antibiotic resistance as a public health issue and their own role in inappropriate prescribing, along with their resistance to tracking and reporting prescribing patterns, present barriers to increased implementation of outpatient stewardship activities.
COVID-19 provides a stark reminder of the numerous consequences when a public health crisis hits and there are limited or no effective treatments available. Understanding barriers to appropriate antibiotic prescribing can help health care stakeholders identify and prioritize policies that can help preserve the effectiveness of existing antibiotics and save lives. For example, tracking and reporting prescribing patterns are essential elements of outpatient antibiotic stewardship. This study suggests that, for physicians to find these activities useful, they would need to be incorporated into an accurate, fair, and meaningful feedback mechanism relevant to their everyday practice. In support of this idea, Pew is exploring policies to track antibiotic use for a range of conditions. Over time, that work could show physicians where they stand in relationship to their peers, and where there is room for improvement.
David Hyun, M.D., is a senior officer, and Rachel Zetts, M.P.H., is an officer with The Pew Charitable Trusts' antibiotic resistance project. Andrea Garcia, J.D., M.P.H., is the director for Science, Medicine, & Public Health at the American Medical Association.