How Family Farmers Raise Animals With Few Antibiotics
Two focused on good stewardship discuss the need to work closely with their veterinarians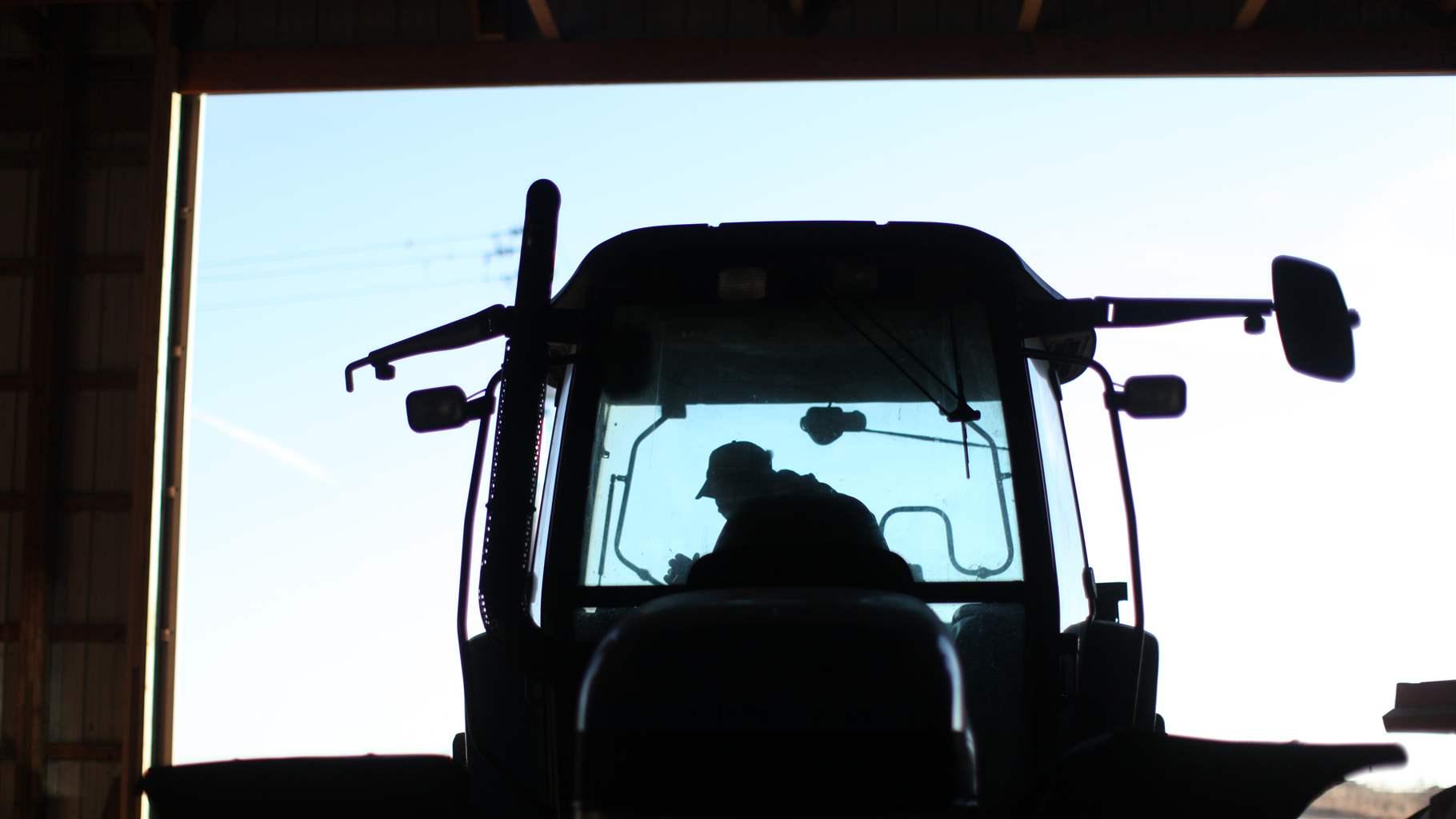 Antibiotics underpin modern medicine and save human and animal lives. But their use in all settings—including livestock farming—must be carefully managed to limit the likelihood that bacteria exposed to the drugs will become resistant to them.
To get a sense of how family farmers are addressing this issue and how they can be good stewards of antibiotics, Pew spoke with Laura Sage and Mike Stonnington, both part of The Pew Charitable Trusts' Stand Up to Superbugs initiative. These small producers are leaders and examples in how to use antibiotics judiciously in animal agriculture.
Sage and her husband, Robin, own and operate Red Bird Acres, a first-generation farm near Corvallis in Oregon's Willamette Valley that produces pork, chicken, and eggs. Before starting the farm in 2013, Laura Sage was an outdoor educator and wilderness emergency medical technician.
Stonnington and his wife, Katie, run Stonnington Farm, a nearly 400-acre cattle ranch in Perkinston, Mississippi. An orthopedic surgeon and former Air Force Reserve lieutenant colonel, Stonnington is chief of staff for the local hospital and a partner in one of the state's largest orthopedic surgery groups.
Both farmers highlight the importance of working with their veterinarians to make sure antibiotics are used appropriately—and only when necessary. Their responses have been edited for clarity and length.
Q: As first-generation farmers, why did you choose this profession?
Sage: My husband and I have been really interested in food and found we weren't happy with the way a lot of meat and produce was produced. Eventually, we quit our jobs and moved to Oregon, where we worked for other farms for a year before starting our own. We consider ours first and foremost a mission-driven farm. Raising healthy livestock with a high level of animal welfare is really our foundation.
Stonnington: I always had a big interest in farming when I was a kid. My dad instilled in me an understanding of how important farming is, so I purchased a small farm as soon as I could. I started raising horses and tree farming, but everything was wiped out during Hurricane Katrina in 2005.
That's when I got into cattle farming. I started as a traditional commercial cattle farmer, but as a surgeon I have a big interest in finding the healthiest approach. So I eventually sold my cattle and started over, building a herd that was better matched to our hot climate.
Q: You both stress the importance of animal health. How do you keep your animals healthy?
Sage: Our relationship with our two veterinarians is super important to us. I don't think we could operate the farm like we do without them. I can call them for advice, and they usually get back to me right away. One of our boars recently stepped on something and got an infection in his hoof. Our veterinarian basically saved that pig's life. And that's just one example of how they've helped us. I really don't think we would be able to maintain our profitability and function without the help of our veterinarians.
Stonnington: It's really important to form a relationship with your veterinarian so he or she can understand the philosophy of the farm, how you want to raise the animals. It's all based on communication. I feel we make a good team because we understand each other.
Q: How do you use antibiotics on your farm today?
Sage: It's few and far between for us, as it should be for everyone. When we have a sick animal, we do give antibiotics. And we really need those antibiotics to work, because we're so small-scale that every single animal is super important. We talk to our vets for both prescriptions and over-the-counter antibiotics, such as oxytetracycline, to make sure we're using them appropriately and only when necessary. Their input is super important to us when we're working with antibiotics because there's so much at stake.
Stonnington:I always call my vet to check an animal out when I think it might need an antibiotic, and then we decide whether to administer it. I never use antibiotics without my veterinarian's input. They understand that I want to be judicious, so we end up deciding not to use antibiotics maybe half the time that a veterinarian comes by to check out a sick animal.
Q: What do you think the Food and Drug Administration's plans to require veterinary oversight for all antibiotics would mean for your farm?
Sage: I think bringing all medically important antibiotics under veterinary oversight is absolutely the right way to go. It might make things a little less convenient because we'd have to go through a few extra steps to get the medicine. But ultimately, it's completely worth it.
It's a huge concern to me that you can buy penicillin and tetracycline without having much knowledge on how to use them or even if it's appropriate for the situation. When you go online to animal forums, producers are using these injectable antibiotics a lot, and they're not always giving the appropriate doses or for the appropriate duration. That just reinforces how much this issue needs to be addressed.
Stonnington: I think requiring veterinary oversight is a really good thing for fighting resistance because misusing these medicines can have devastating consequences for society. Nobody wants to see their children get an infection that can't be treated, but that's where we're headed. As an orthopedic surgeon, I treat people all the time who rely on antibiotics. It'll be a huge problem when those antibiotics stop working.
We all need to be judicious in our antibiotic use because we want our animals to be healthy, but we don't want to create a crisis in the community at large. So, it's important to have a trained veterinarian make sure every antibiotic that's given to an animal is completely necessary and appropriate.
Q: What else can be done to address antibiotic stewardship on farms?
Sage: I think more outreach is really important for raising awareness. A lot of the farms around us, unfortunately, don't really seem to have antibiotic resistance on their radar. So making sure more people, first, know this is a problem and, second, that they can help address it by being more judicious in their use of antibiotics is critical.
Stonnington: We all need to—with the help of veterinarians and doctors—take a step back and look at the bigger picture. We can protect society by using antibiotics judiciously. This is not a partisan issue. This is an animal health issue. It's a human health issue.