Lack of Flood Risk Disclosure Law Leaves Homebuyers at Risk
Congress should revise federal insurance program to protect consumers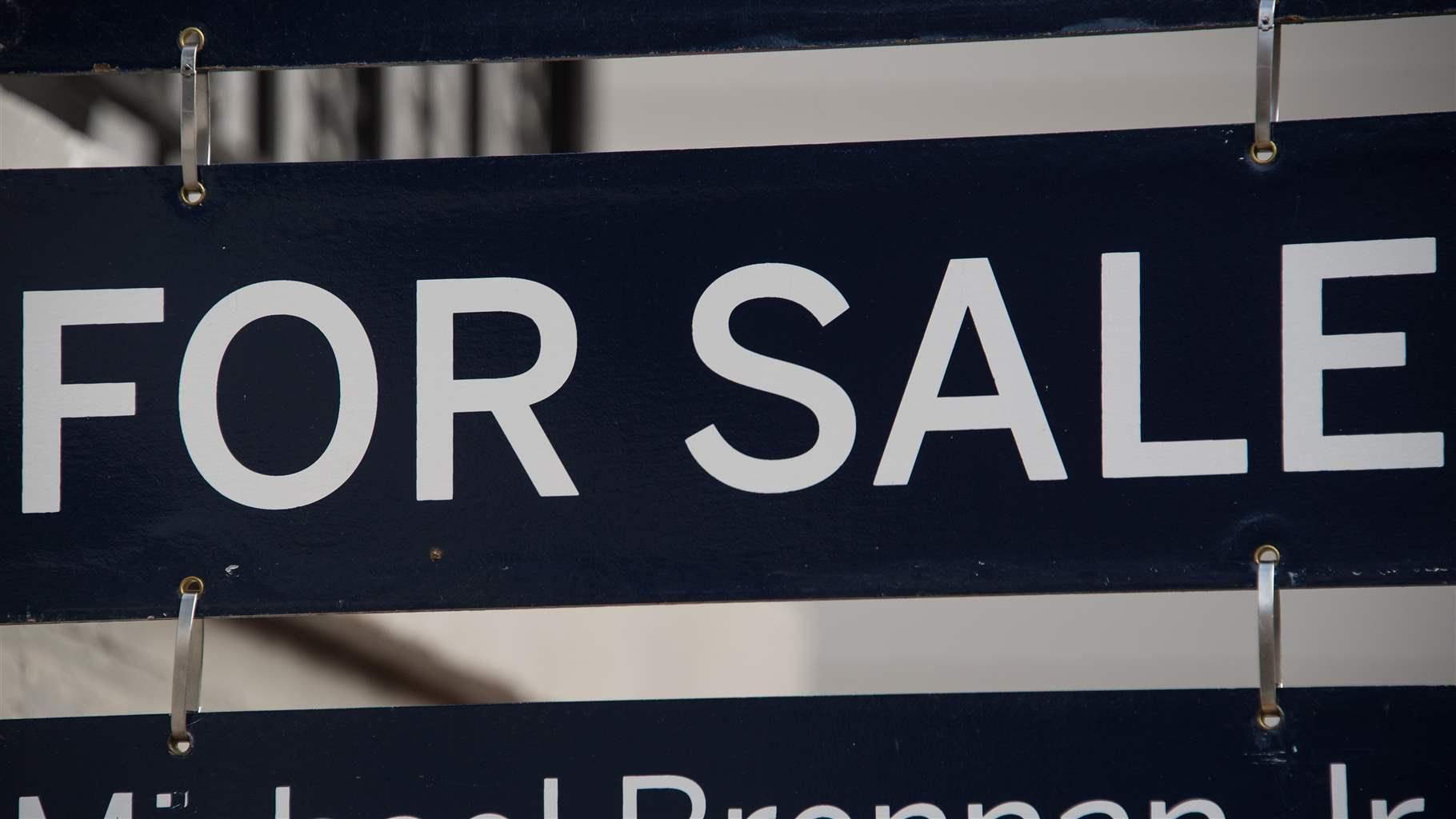 Editor's note: This article was updated June 28, 2019, to clarify that the National Bureau of Economic Research distributed its 2018 working paper.
Based on data from recent years, analysts expect existing home sales to top 2 million for June through September of this year. Unfortunately, many of those buyers will move into their new home without a critical piece of information: the property's flood history. Currently, there is no federal requirement for sellers to disclose flood risk and history, and state laws vary. Some states have acted—Texas just updated its requirements and now has some of the more expansive disclosure laws in the country—while others, including populous, flood-prone states such as Florida and Missouri, lack clear requirements for sellers to share the flood history of their property. This puts potential homeowners at risk of unknowingly buying a flood-prone home—an unacceptable scenario for what is most families' largest investment.
Congress can fix that. The National Flood Insurance Program (NFIP), which provides federally backed coverage to nearly 5 million homes and businesses, expires this fall. In renewing the NFIP—which lawmakers must do by Sept. 30—America's elected officials should change the law to require sellers to disclose available information about a property's flood history and risk.
Research suggests that homeowners and prospective buyers do not accurately assess the flood risk of their homes, or of homes they hope to purchase. One study that focused on natural hazard disclosure in California revealed that consumers who bid on properties without knowing their flood zone status failed to properly account for the costs and risks associated with the purchase. But after the state implemented a law requiring flood disclosure, consumers were better able and more likely to price hazard risks into their property valuations. Likewise, a 2018 working paper distributed by the National Bureau of Economic Research found that in Rhode Island, "close to 40 percent of flood zone residents [surveyed] indicate that they are 'not at all' worried about flooding over the next decade," even though homeowners there faced a more than 1 in 4 chance of a 100-year flood during the term of their mortgage. Without disclosure of flood risk, prospective homeowners almost certainly will continue to underestimate flood risk.
The public widely favors a policy change: A poll by The Pew Charitable Trusts shows that 74 percent of Americans support a national requirement that home sellers inform potential buyers if a property has flooded repeatedly, and a condition that such properties be covered by flood insurance. This support is strong among Democrats, Republicans, and independents and from residents of inland and coastal communities.
Congress, which owes it to homebuyers to ensure disclosure of relevant risks, must modernize the NFIP to require that sellers to provide a property's flood history. And it should do so soon; Hurricane season is just around the corner.
Laura Lightbody is a director and Evan Chapman is a senior associate with The Pew Charitable Trusts' flood-prepared communities initiative.