Women in Maritime Jobs Face Persistent Challenges—and Growing Opportunity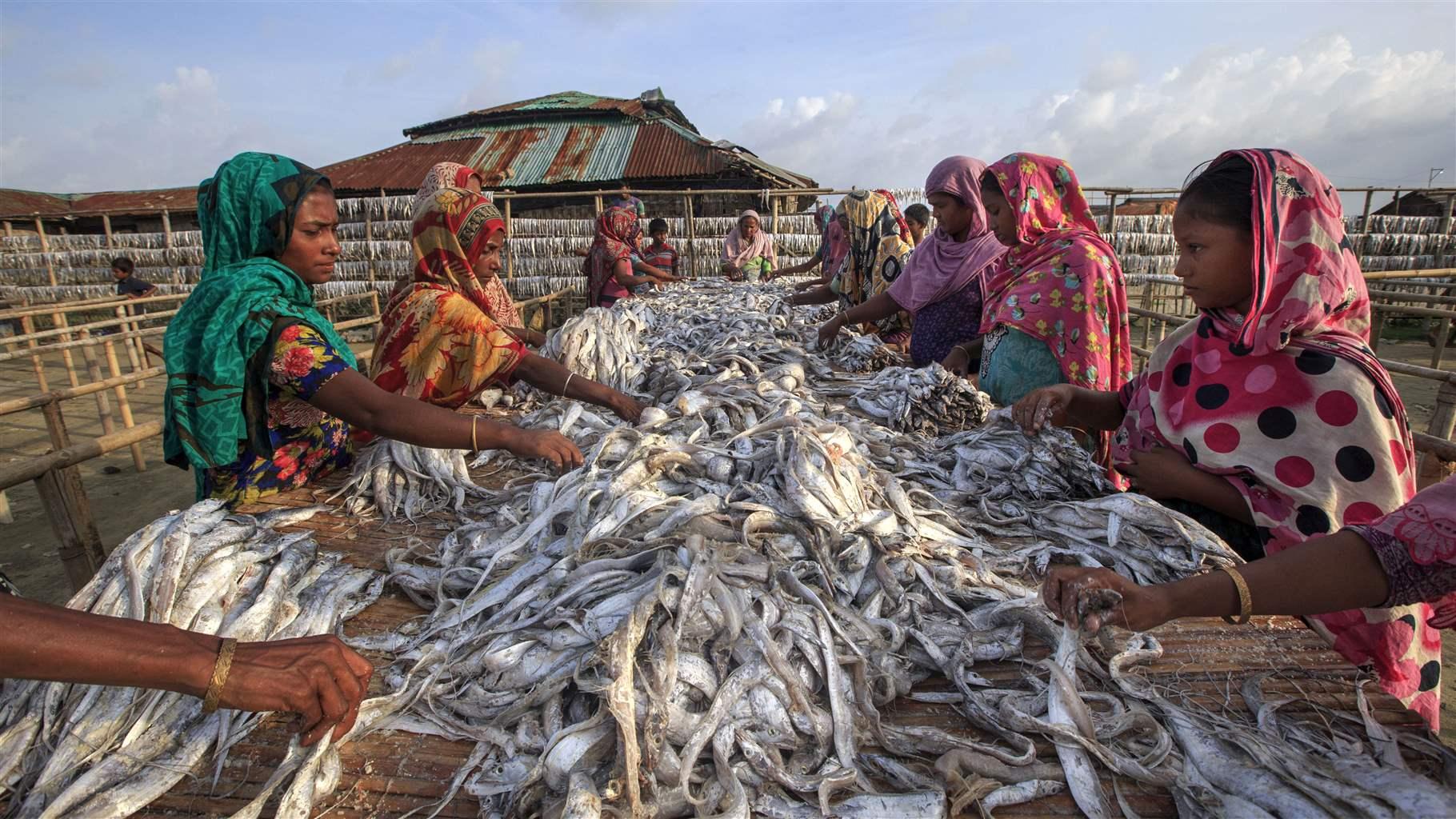 In honor of International Women's Day Friday, The Pew Charitable Trusts is working to draw attention to the vital roles women play in the maritime sector, which includes commercial fishing, shipping, naval engineering, and much more.
Traditionally seen as a man's space, the sector also employs legions of women who toil every day and are paving the way for other women to thrive in the maritime sphere. Thankfully, these women are beginning to garner the recognition they deserve: "Empowering Women in the Maritime Community" is the theme for this year's World Maritime Day on Sept. 26.
Women make up a significant part of the world's fisheries workers, helping to both support the livelihoods of more than 120 million people and provide food for more than 1 billion people worldwide. And yet women often perform these integral roles in harsh conditions and for pay that is far below what men receive for the same jobs.
One persistent threat to safety, security, and livelihoods of women in fisheries is illegal, unreported, and unregulated (IUU) fishing, which exploits fish stocks, undermines law-abiding fishers, and is particularly detrimental to fish-dependent coastal communities in developing countries. Women often make up most of the fish processors in these locations, and the large-scale loss of fish through IUU activity affects the entire value chain, including the female workforce and their dependents. Taken together, these facts point to the urgent need for updated policies throughout the seafood supply chain; any effort to achieve that should include a gender analysis to ensure the fair treatment of women.
Here are five facts about women in maritime:
By shining a spotlight on gender inequality, Pew is hoping to drive holistic policy advancements that will improve the lives of the women around the world who help so many maritime industries thrive.
Dawn Borg Costanzi helps develop and implement policies for The Pew Charitable Trusts' ending illegal fishing project.