Romaine Lettuce Contamination Reinforces Need for Agricultural Water Quality Rule
FDA should quickly implement long-delayed requirements for produce farms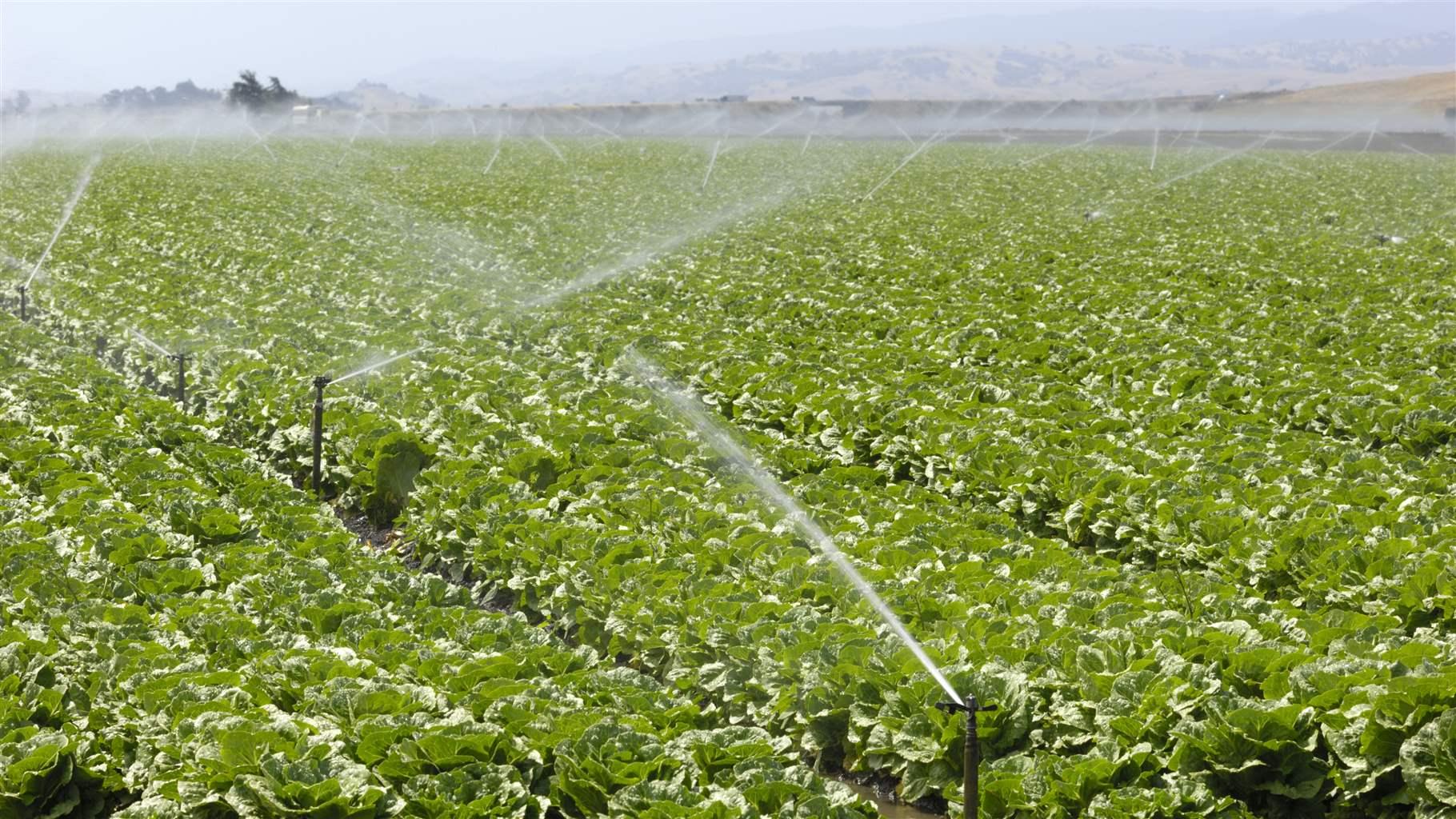 A deadly E. coli strain that contaminated romaine lettuce in early 2018, causing five deaths and more than 200 serious infections, most likely infiltrated crops through canal water used to irrigate and apply pesticides in the Yuma, Arizona, growing region, which includes farms in southeastern California.
This finding, from an environmental assessment report released Nov. 1 by the Food and Drug Administration, demands a swift response by the agency, including an accelerated timeline to implement an agricultural water standard for fruits and vegetables that protects public health.
Unfortunately, FDA leaders have given no indication that they will do so. Absent a change, 2022 is the earliest that any produce farm, except those growing sprouts, will be required to meet the agency's first food safety requirements for agricultural water. Small and midsize operations have been given even longer to comply.
This is unacceptable in the wake of last spring's outbreak and the deaths and illnesses it caused. Food safety officials should apply in a matter of months—not years—lessons learned from the environmental assessment. Simultaneously, federal and state agencies, working together, should use their authority over canal water quality to require that water be treated to reduce foodborne pathogens before being used in produce fields.
And the time for these agencies to act is now. Farms in the Yuma growing region have already planted winter crops of romaine, and it is unclear whether they are being irrigated with untreated canal water. Water is a well-recognized route for harmful bacteria to enter the food supply. Therefore, preventing contamination of fruits and vegetables is vital to reducing foodborne disease; although the heating of food can kill pathogens, people often eat produce uncooked.
For these reasons, FDA included water quality and testing requirements in its landmark produce safety rule in 2015. However, responding to produce growers' concerns, FDA announced in September 2017 that it intends to revisit the rule's agricultural water standard and push the compliance deadlines past 2022. Over a year later, the agency has yet to propose revised requirements.
FDA must end these delays and promptly finish any revisions to the initial water standard, guided by results from relevant environmental assessments and outbreak investigations. For example, in Arizona, the agency found the outbreak strain of E. coli in water from three different points along a canal used by multiple farms. Samples from a second canal that serves nearby California lettuce farms tested positive for dangerous types of E. coli, though not the strain that caused the reported illnesses. If the contaminated water samples would have met the initial FDA standard, then the agency must strengthen those requirements to adequately protect public health.
The ongoing investigation of a second E. coli outbreak linked to romaine lettuce may likewise inform the development of stronger water quality requirements. In this case, contaminated lettuce was grown in a handful of central California counties, according to FDA. On Dec. 13, agency leaders said the outbreak strain was found in the sediment of an irrigation reservoir on one farm, which subsequently recalled vegetable crops that possibly came in contact with water from that source.
FDA's assessment of the Yuma region also underscores that agricultural businesses and their food safety regulators need to better understand the public health implications of produce and livestock operations being located close to one another.
Investigators looked at a large cattle feedlot adjacent to the Arizona canal as the possible origin of the outbreak strain, because ruminant animals are natural hosts of E. coli and shed it in their feces. Although the strain did not turn up in the limited number of samples taken from the feedlot, other pathogenic E. coli were present. And FDA found no evidence in support of other potential points of origin during the environmental assessment.
Given these findings, the agency should support new research on food safety hazards that can arise when produce and animal agriculture operations locate near one another—and on effective ways to reduce those threats.
When foodborne outbreaks occur, food safety agencies must seize the opportunity to unravel what went wrong and develop policies to decrease the risk that it will happen again. FDA made substantial efforts to identify root causes in this case. But the next step can't wait: The agency should quickly implement evidence-based, mandatory agricultural water requirements for produce growers nationwide.
Sandra Eskin directs The Pew Charitable Trusts' work on food safety.