Protecting Our Ocean Through the UN Convention on Biological Diversity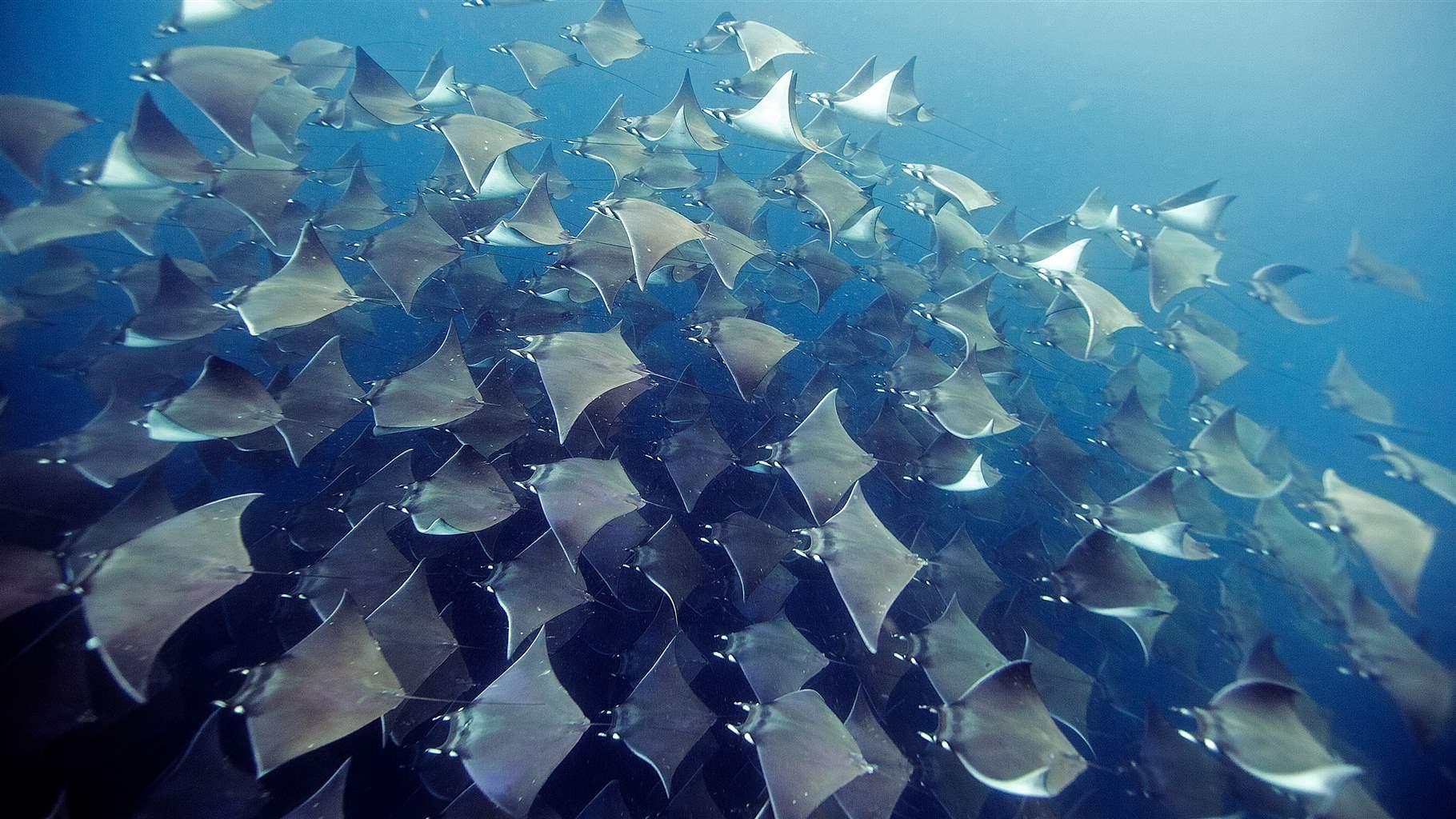 In 1993, the United Nations Convention on Biological Diversity (CBD) entered into force, ushering in a new era of global conservation. Recognizing the critical links between natural resources and countries' development, the agreement aims to maintain the diversity of the world's species and ecosystems and ensure that commercial and other use of genetic resources is fair, equitable, and sustainable.
Since 2011, parties to the agreement have worked toward a set of actions known as the Aichi Biodiversity Targets, which provide a framework for international conservation efforts. These include protecting at least 10 percent of coastal and marine areas by 2020 and managing fish stocks sustainably. The U.N. Sustainable Development Goals, adopted in 2015, reinforced these objectives.
Pew has been working with countries to fulfill this commitment by establishing marine protected areas. Many scientists agree that at least 30 percent of coastal and marine habitat should be protected in order to reverse negative impacts, increase resilience to climate change, avoid the collapse of fisheries, and sustain long-term ocean health. MPAs are not the only critical ocean target, however. Pew is also helping governments implement science-based, sustainable management that ends and prevents overfishing, and it also is working to improve monitoring and enforcement of global fisheries.
The 196 CBD member states will meet in 2020 for the 15th Conference of the Parties in Beijing to set the biodiversity agenda for the next decade. Pew is working to ensure that the international community builds on its commitments to establish and sustain protections to conserve biodiversity in the marine environment.
OUR WORK