With Costly Floods on the Rise, Congress Passes Bill to Help Communities Prepare
More funding to state and local governments could greatly decrease disaster-related losses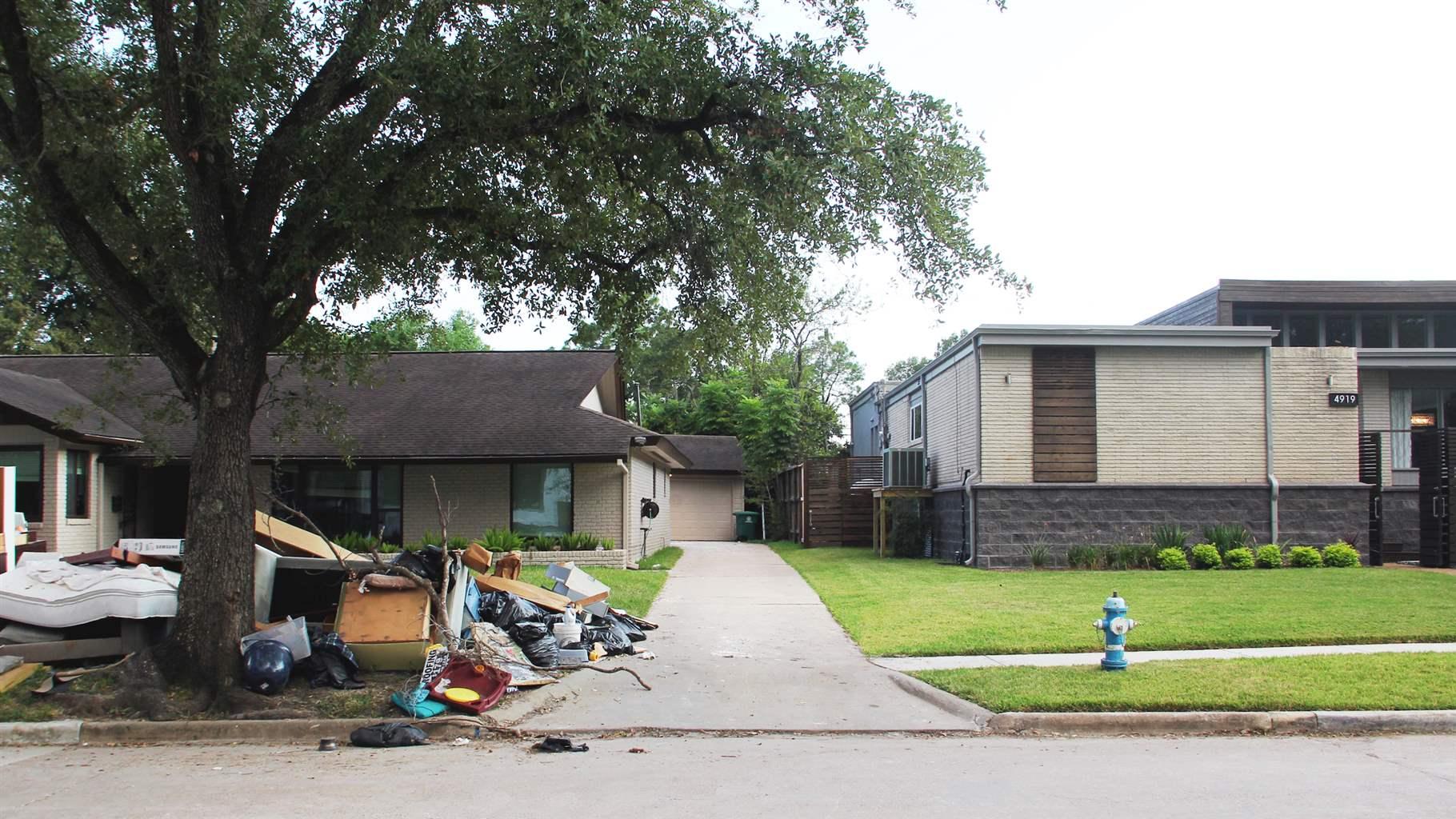 This text was updated Oct. 10, 2018, to reflect that President Donald Trump signed the legislation into law. This text was updated again on Oct. 12, 2018, to reflect recent events.
If it wasn't already clear, the past two years have emphasized that Americans need better mechanisms for dealing with extreme flooding. Hurricanes Harvey, Irma, Maria, Florence, and Michael flooded hundreds of thousands of homes, destroyed roads, hospitals, schools, and other critical infrastructure, and brought local economies to a standstill. Impacts of the hurricanes and other flooding disasters, which continued a decades-long trend of increasingly costly extreme weather, were not limited to the coasts: Rain-driven floods swamped inland states from Nevada to West Virginia.
In response to this new normal, Congress last week sent to the White House legislation that will give American communities new resources and guidance to limit the impact of disasters. President Donald Trump signed the legislation into law Oct. 5.
The Disaster Recovery Reform Act of 2018 allows the president to set aside a portion of the nation's disaster relief fund for pre-disaster mitigation projects—investments made before storms that will save lives and property when floods, hurricanes, and other natural disasters strike. The bill authorizes spending an amount equivalent to as much as 6 percent of federal disaster assistance. If this policy had been in place before the major disasters of 2017, at least $650 million could have been made available to support pre-disaster mitigation projects. Such investments pay off: The National Institute of Building Sciences has determined that, on average, every $1 spent on disaster mitigation saves society $6 in future disaster costs.
The act emphasizes the importance of up-to-date building codes and makes local and state governments eligible for assistance in adopting and enforcing the codes and standards that help limit damage from disasters. In addition, the Federal Emergency Management Agency is authorized to consider a community's adoption of these protective codes when it awards competitive grants for mitigation.
Types of eligible projects include those that would elevate homes and other buildings above predicted flood heights; restore wetlands and create green space to help absorb floodwaters; and help buy out residents in at-risk areas who wish to move out of harm's way.
Hurricane Florence was the 12th 1-in-1,000-year rainfall event in the U.S. since the beginning of 2016. It is more clear than ever that, to reduce damage and increase public safety, American communities must be better prepared for disasters. The Disaster Recovery Reform Act of 2018 will give state and local governments more resources to proactively reduce risk, save taxpayer dollars, and protect residents across the U.S. from the ever-increasing threat of flooding.
Forbes Tompkins and Matt Fuchs are officers with The Pew Charitable Trusts' flood-prepared communities initiative.