'Coral Whisperers' Study Local Reefs for Clues to Global Conservation
Pew marine fellows collaborate on efforts to restore imperiled ecosystems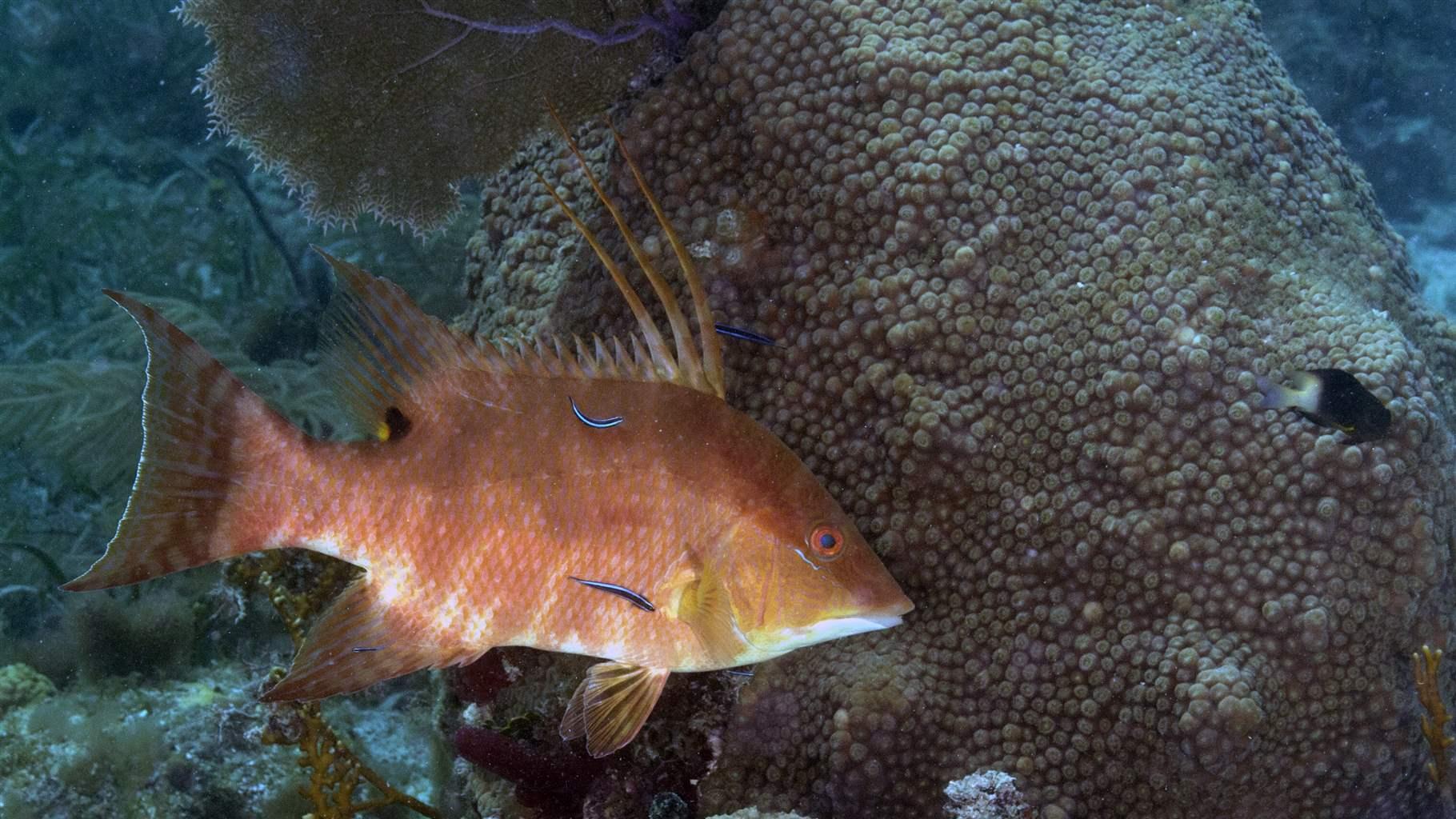 They call themselves the coral whisperers and spend their days teasing out the answers to challenging questions about coral reef health. Through observation, monitoring, and testing down to the molecular level, this informal group of scientists seeks to understand why some corals are healthy or resilient while others are stressed. Now the whisperers—a group that includes several alumni of the Pew marine fellows program—are turning their expertise to Biscayne Bay in South Florida.
Bordered by Miami and other cities, Biscayne Bay is home to two reef tracts within a larger reef system: the Continental Southeast Florida Reef Tract and the northern tip of the Florida Keys Reef Tract, which stretches from the bay to Dry Tortugas National Park in the south.
These reefs provide habitat for commercially important fish and invertebrate species, and serve as a spawning ground and nursery that help larval marine life survive to reproductive age and beyond and establish new populations. But these corals are under extensive stress due to the combination of rising sea levels, increasing ocean temperatures and acidity, powerful hurricanes and storm surges, pollution, and disease.
The Pew marine fellow alumni are collaborating with regional coral conservation and research groups to understand which preservation and conservation strategies will best support a healthy and sustainable future for Biscayne Bay and Biscayne National Park. Their work includes studying coral genetics, mapping reefs to aid in coral restoration, and seeking heat-tolerant symbionts—the algal partners that produce nutrition for corals in the presence of sunlight.
One scientist, Les Kaufman, a biology professor at Boston University and a 1990 Pew marine fellow, is collaborating with researchers from the Scripps Institution of Oceanography, the University of Miami, and other institutions to create 3D images that the managers and researchers will use to monitor coral communities and restoration, and sea-grass habitats.
Andrew Baker, an associate professor of marine biology and fisheries at the University of Miami's Rosenstiel School of Marine and Atmospheric Science and a 2008 Pew marine fellow, is researching whether corals can be hardened to help them acclimate to warmer waters. Specifically, Baker and his team are raising coral nurseries close to the ocean's surface during bright, hot days to trigger bleaching, then lowering them to allow recovery. Bleaching can encourage corals to swap their symbionts for more heat-tolerant varieties, which can increase a coral's bleaching threshold by 1.5 degrees Celsius.
Robert H. Richmond, director of the Kewalo Marine Laboratory at the University of Hawaii, Manoa and a 2006 Pew marine fellow, is working with a team using techniques from the forensic and medical fields to identify which pollutants, such as heavy metals, pesticides, or pool chemicals, are affecting corals and to determine how to help reduce or eliminate these threats.
And Stephen R. Palumbi, a Stanford University marine biology professor and a 1996 Pew marine fellow, is studying patch reefs in the Pacific Ocean in search of the genes that make some corals exceptionally heat resistant, which could help scientists more effectively restore and protect reefs.
By testing their innovative techniques in Biscayne Bay, the researchers hope to gain the knowledge needed to engineer a brighter future for coral reefs. They are also members of the Coral Restoration Consortium and the National Academies of Sciences, Engineering, and Medicine's Interventions to Increase the Resilience of Coral Reefs, and will be part of Reef Futures 2018: A Coral Restoration and Intervention-Science Symposium scheduled for Dec. 10-14 in Key Largo, Florida.
Polita Glynn directs the Pew Fellows Program in Marine Conservation for The Pew Charitable Trusts.